25 April 2023
Summer Bucket List: 22 Fun Things to do in Davis County this Summer
by Discover Davis
It's our favorite time of year here in Davis! We've compiled our summer bucket list (in no particular order) to experience our top attractions here in Utah's Amusement Capital! Ride the Cannibal, stargaze and camp at Antelope Island State Park, eat a legendary concrete, float in the Great Salt Lake, and summit a mountain peak. No matter what type of amusement seeker you are, we have something everyone in the family will love!
Mountain Bike at Antelope Island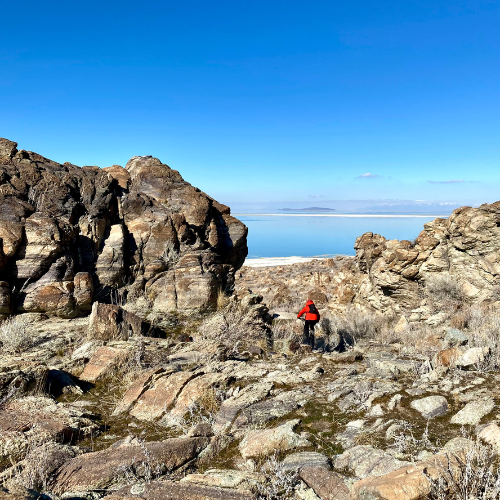 Antelope Island State Park has a lot of great backcountry trails that can get long on foot, take advantage of premier wildlife viewing ability, and fewer crowds by going the back way. The best part? The island has e-bike rentals right at the end of the causeway!
Chalk Art Festival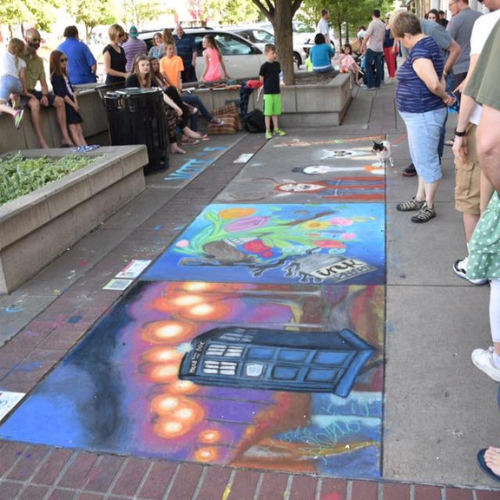 Bountiful's Chalk Art Festival is a fun street festival taking place the first week of June that has a massive amount of talent. Not only can you see finished works of art on the last day of the festival during the awards, but you can see the artists in action! As if it's not already hard enough to draw without tons of people watching you and being distracting, as well as dealing with possible bad weather, these artists truly are incredible. This event takes place on the happenin' Bountiful Main Street which is home to cool shops and treats along the way.
Take the family to Cherry Hill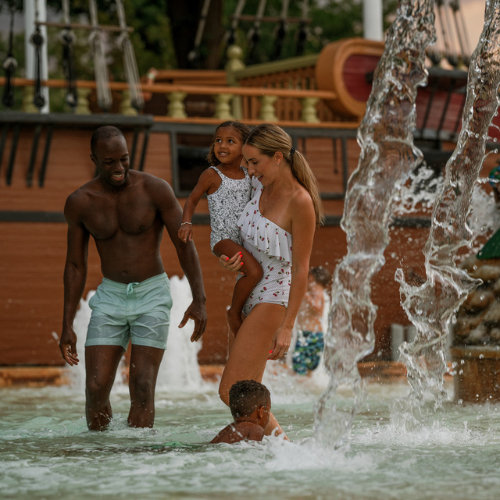 Enjoy a day at Cherry Hill with the kids. This small family waterpark is great for the whole family, especially if you have younger kids. Not only is it a waterpark but you can play mini-golf, get in their jungle gym, and have a delicious homemade pie at their Pie Pantry. Want to make it a weekend trip? There is a campground right at Cherry Hill!
Hit the Greens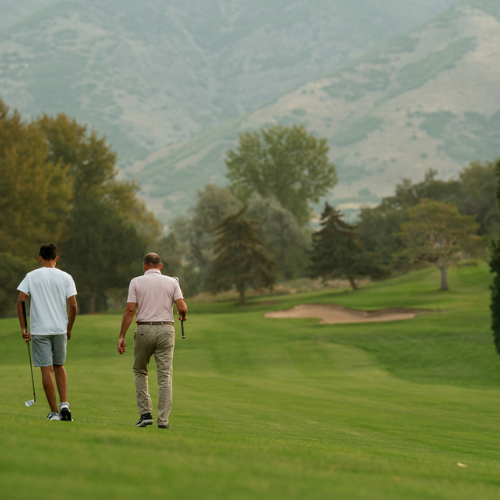 You can't go wrong with any of our 10 courses, they're all beautiful and have gorgeous mountain views.
Get a Concrete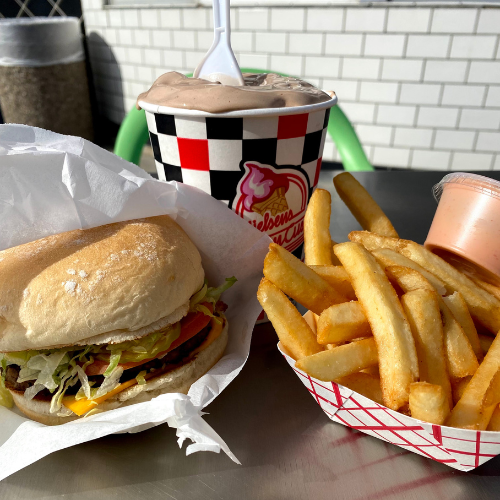 A local legend: the concrete at Nielsen's Frozen Custard. If you grew up here, you knew that moment your life changed after your first spoonful. It's so much more than just a shake, it's as thick as wet concrete and 100x more delicious. They are big enough to share…but, why would you want to? If you want more than a frozen treat, they boast a delicious menu as well. There's nothing more classic than a burger and fries with Utah's famous fry sauce.
Enjoy a Sunset at Buffalo Point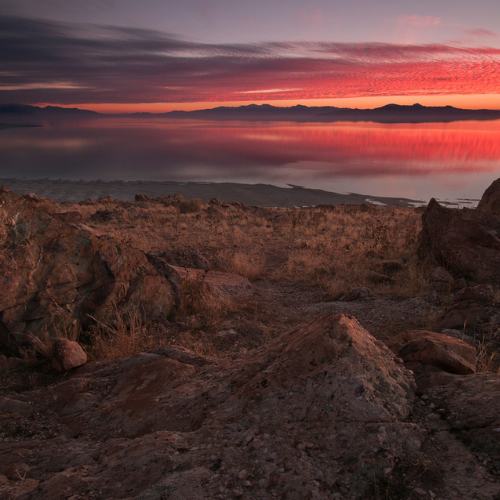 You could probably catch a beautiful sunset from multiple places on Antelope Island, but Buffalo Point is a very accessible trail that is good for the whole family, including the younger ones. The trail is only 1.0-miles with very little elevation gain. It's easy to catch a sunset and has beautiful views of the lake.
Camp & Stargaze at Antelope Island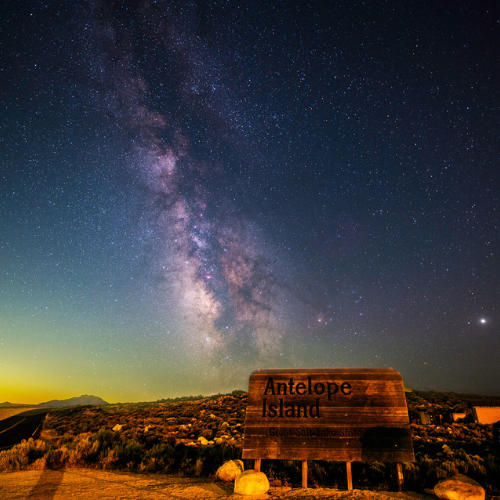 Antelope Island State Park is a designated International Dark-Sky Park. This means that nights there are dark enough to see the stars! Camp and stay up late stargazing at the Milky Way – make it extra fun with a campfire and some s'mores.
ATV Farmington Canyon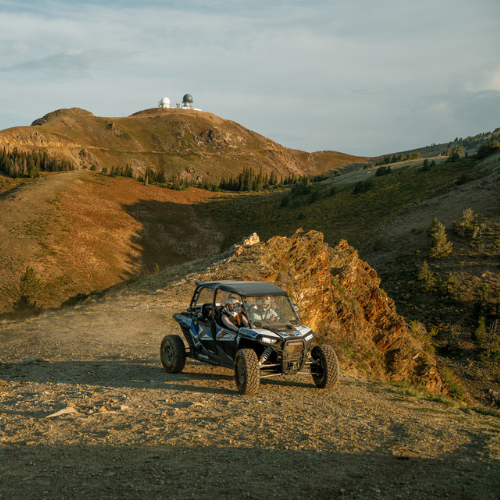 Farmington Canyon has a good rep. Even on mediocre days in terms of weather, you will find people walking, biking, in their cars, OHVs, or ATVs enjoying this beautifully scenic route up into the Wasatch mountains and away from developed suburbia. Take camping equipment and camp in the mountains for the night or make it a day trip and enjoy the incredible views. The road connects through Bountiful but can be an out-and-back route as far as you like. Make sure you have gas and are wary of your tire conditions, flats can happen and you likely won't have good cell service. Also, share the road and be careful and courteous to others.
Dress Up & Ride in the Moonlight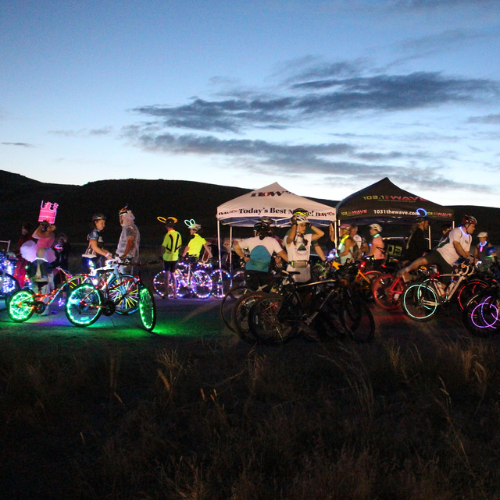 Antelope by Moonlight is an annual biking event that has a theme and pre-ride party. Decorate your bike and ride into the night in costume (or not, no judgment!) This ride is great for the whole family and a fun excuse to stay up late! If you're a little worried about the length, you can always rent an e-bike.
Get a Pace Bar or Rainbow Treat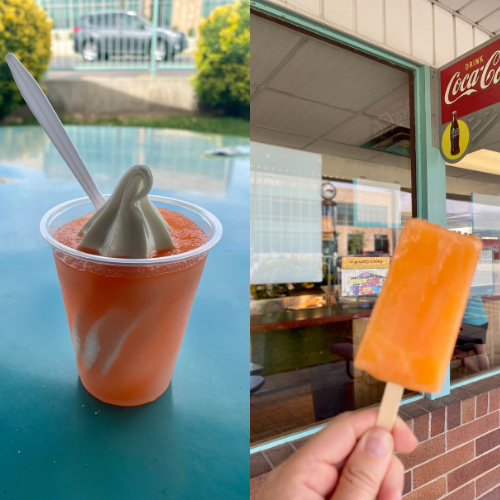 This is a local favorite: Pace's Dairy Ann. While you can't go wrong with any food here, their Pace Bars and Rainbows are legendary treats for the kids of the county, especially on hot summer days. Add that with old diner nostalgia and it's a fun place to grab a treat and a bite to eat with the entire family!
Enjoy Utah's only Amusement Park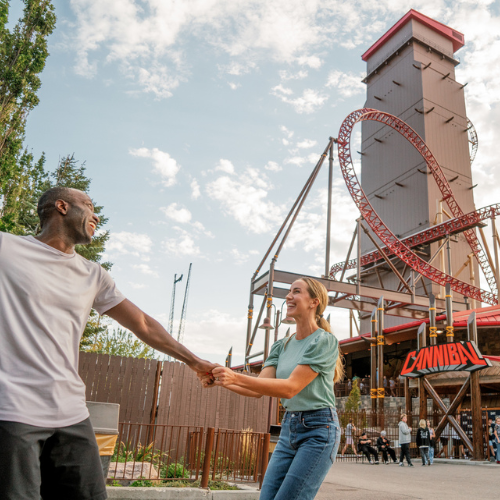 Lagoon Amusement Park has attractions for the whole family. Conquer your fear and go for a ride on the Cannibal. Enjoy our closest thing to whitewater rafting on Rattlesnake Rapids. Sit at the top of the 150-ft. Ferris Wheel and admire the county from above. Another great thing about Lagoon? The amount of trees in the park makes the hot summer days more enjoyable, then you only have to worry about withstanding the crowd and keeping track of everybody. Trying to save on costs? Lagoon lets you bring in a cooler of food and drinks with you and has ample pavilions for larger gatherings on the east side of the park.
Float in the Salty Waters of GSL
You've probably heard that the Great Salt Lake is actually saltier than the ocean. You may have also heard that because of that, it makes these waters extra floaty. Whether or not you have a prolonged swim in the lake, it's worth jumping in this "stinky" lake (don't listen to the haters). Our tip: if you get in the water at Bridger Bay (Antelope Island), there are showers so you can get clean quickly, just make sure to bring your soap and a towel.
Summit a Mountain Peak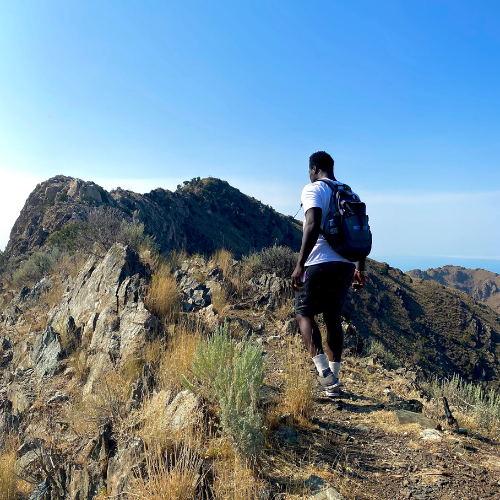 Nothing feels better than standing on a mountain peak. If you're not quite sure you'd make it to the top of a 9,000 ft. peak, don't worry, we've got a peak that is doable for the casual hiker, Frary Peak on Antelope Island is only 6,520 feet and is a difficult but doable hike. If you're ambitious and in hiking shape, hike to Thurston Peak, Francis Peak, or Bountiful Peak.
Trails can be found here or on our Wander Map.
Kayak the Great Salt Lake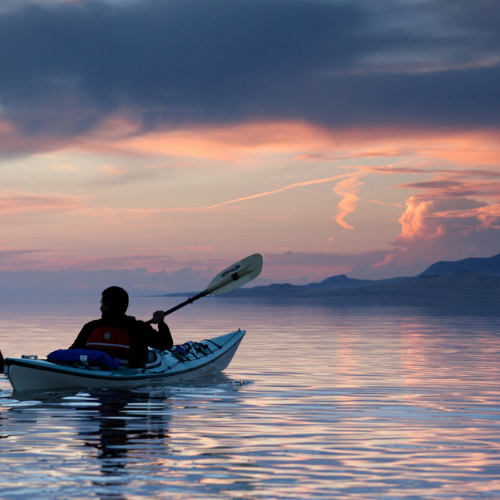 Or paddleboard! Whichever craft you paddle, getting out on GSL is a great way to see the western backcountry side of Antelope Island and even the surrounding islands if you're a strong paddler. There are local retailers who rent watercraft or you can bring your own. Make sure your wear a PFD and follow precautions if you're heading out into open water.
Eat a Bison Burger at Antelope Island
No trip to Antelope Island would be complete without stopping at the Antelope Island Grill for a bison burger! You've gotta try it at least once.
Enjoy an Outdoor Concert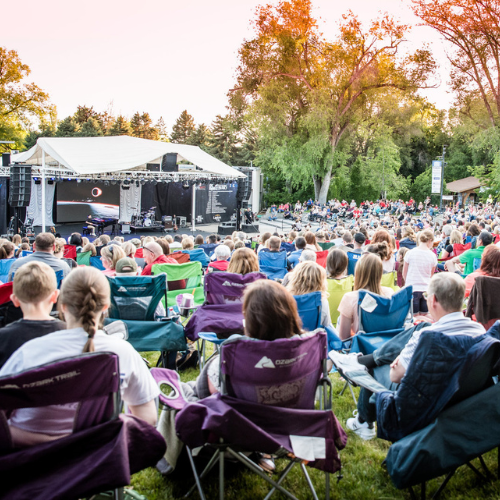 Saying that the Ed Kenley Amphitheater is the place to be in summer would be an understatement. Not only do they host a premium lineup for their Summer Nights with the Stars concerts, but they host two other FREE weekly events: the Free Friday Night Film Series and the Free Sunday Night Concert Series. See their summer lineup here.
Visit the Great Blue Heron Colony at Farmington Bay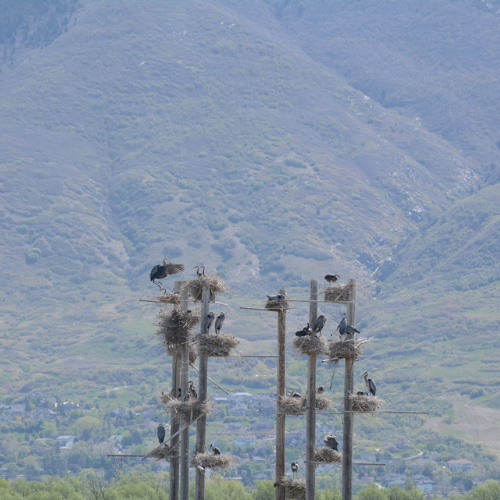 There is usually no vacancy at this cool nesting spot for Great Blue Herons, so you will likely see multiple of these huge birds. Not only that, but the wetlands of the Great Salt Lake are teeming with other wetland wildlife and bird species. This area is unique because it is an important stopover point in the migration paths of millions of birds. Enjoy a 1.3-mile loop boardwalk trail that is easily accessible for strollers or wheelchairs or just sit on this lovely bench with some binoculars and enjoy some nature.
Warriors over the Wasatch Air Show & Aerospace Museum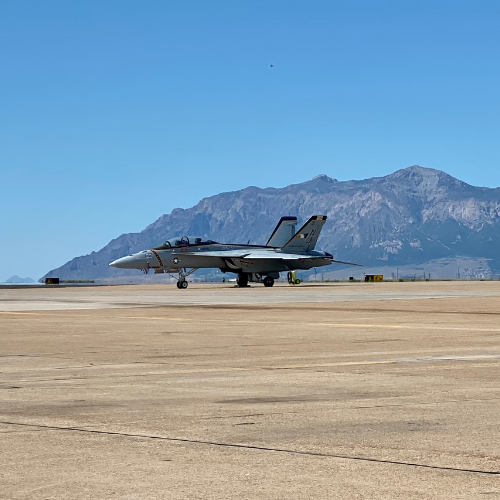 The Warriors over the Wasatch Air & Space Show occurs every other year and this year's highly anticipated show will take place in late June is not to be missed! The show will feature the US Air Force Thunderbirds Air Demonstration Squadron and will consist of more than a dozen additional world-class acts, including an F-35A Lightning II demonstration, and pyrotechnics….we could go on but you get it, it's going to be awesome. Enjoy other displays of civilian and military aircraft, as well as vendor booths and simply put, just a ton of fun!
Aside from this bi-annual event, the Hill Aerospace Museum has historic aircraft on display both indoor and outdoor with cool history and a fun gift shop that you can visit any time.
Spend a day at Station Park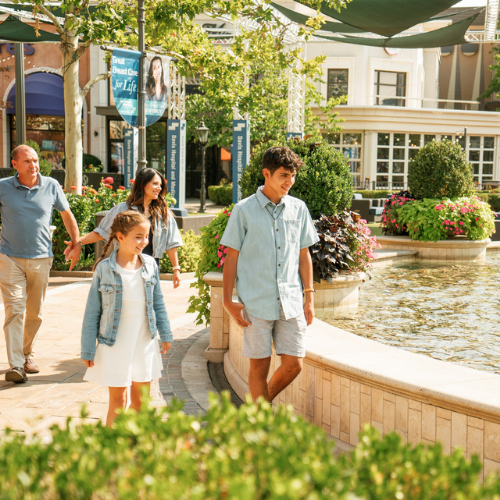 Whether it's the whole family, date night, or a day with the girls, Station Park has something anyone and everyone can enjoy. Delicious restaurants, a movie theatre, a variety of shops, and a world-class fountain with shows on the hour. Sit outside with some Fiiz, treats, or food and enjoy the bustling atmosphere of this beautiful outdoor shopping center.
Our advice, start with a tea from Tea's Memory and take it back to the fountain and enjoy the water show. Mingle through shops and grab lunch at Nino Viejo or Twigs, Build-a-bear for someone you love, and depending on if you still have shopping to do, catch a movie at the Cinemark.
Eat at the Mandarin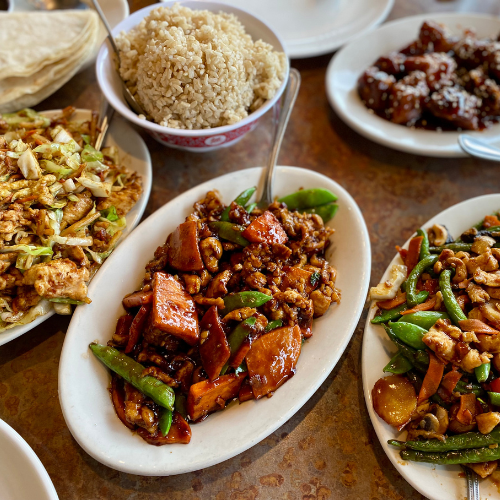 The Mandarin Chinese restaurant in Bountiful has won multiple "Best of State" awards and every dish is dynamite. Combine their delicious food with their beautiful atmosphere, and you have a great place to go for dinner. Make sure you get the lettuce wraps to share.
Hike to a Waterfall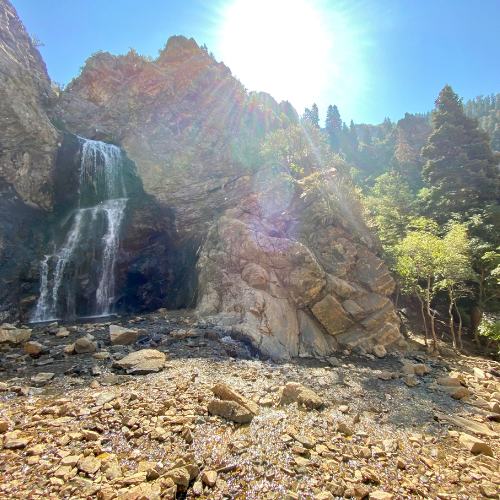 Davis has a lot of hidden waterfalls. The most impressive is undoubtedly Adams Canyon Waterfall, standing at 40 feet with varying water levels throughout the summer. This is a fairly easy hike, however, it is popular and you might have difficulty with parking and dodging dog poop on the trail.
Snorkel with the Stingrays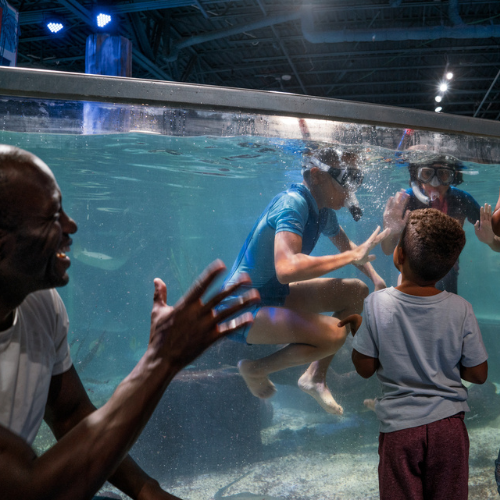 Seaquest Interactive Aquarium offers a fun experience to not only see animals but interact with them as well. In addition to snorkeling with stingrays, they have sloth encounters, porcupine encounters, fishy pedicures, and more! Seaquest is conveniently located in the Layton Hills Mall, which makes it easy to coordinate lunch or dinner, some shopping, and if you're in the mood for some laser tag, head to The Colosseum (also located within the mall).
---
Want to keep track of your progress? You can download our Summer Bucket List checklist below!