Bountiful Ridge Golf Club
Cascading waterfalls, local wildlife to scenic mountain ranges and panoramic views of the Great Salt Lake create a serene setting for the Bountiful Ridge Golf Club. This 18-hole course is not only beautiful but is also regarded as one of Utah's top courses to play. Get the country club experience while paying a public course price.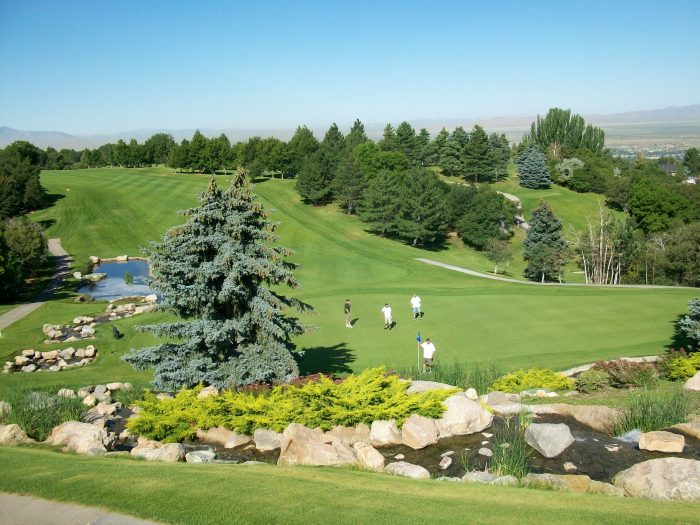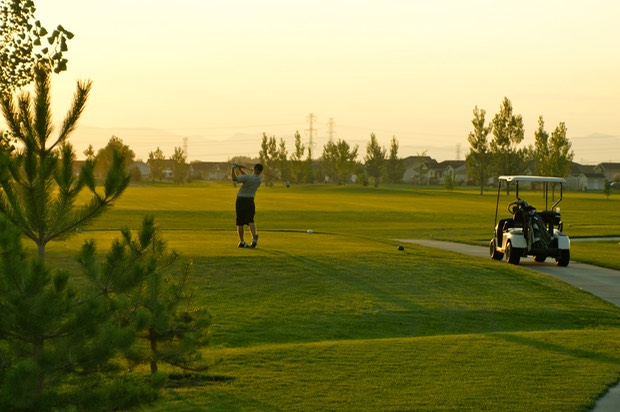 Crane Field
One of the newest public golf courses in the region, Crane Field doesn't disappoint. This peaceful course offers plenty of amenities and challenges to provide the best golfing experience. Keep an eye out and you might even see some of the local wildlife that calls Utah home like deer, foxes, waterfowl and beavers while working on your game.
Davis Park Golf Course
Located on the benches of Fruit Heights, Utah, this course offers sweeping views of the valley and the Great Salt Lake while backdropped by the Wasatch Mountains. The Davis Park Golf Course is recognized for its smooth putting surfaces and welcoming atmosphere for players of all levels.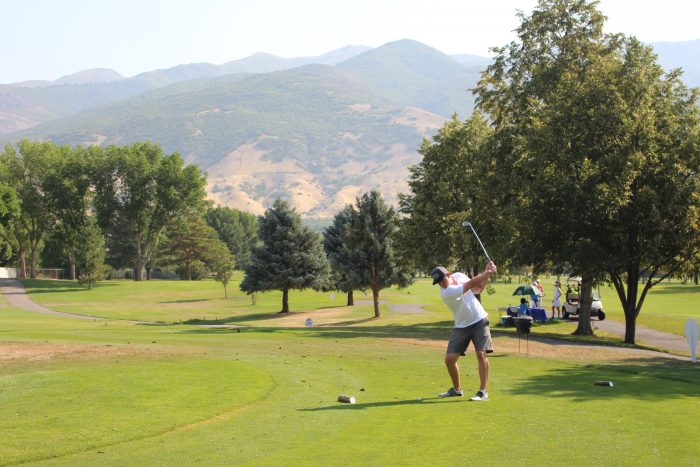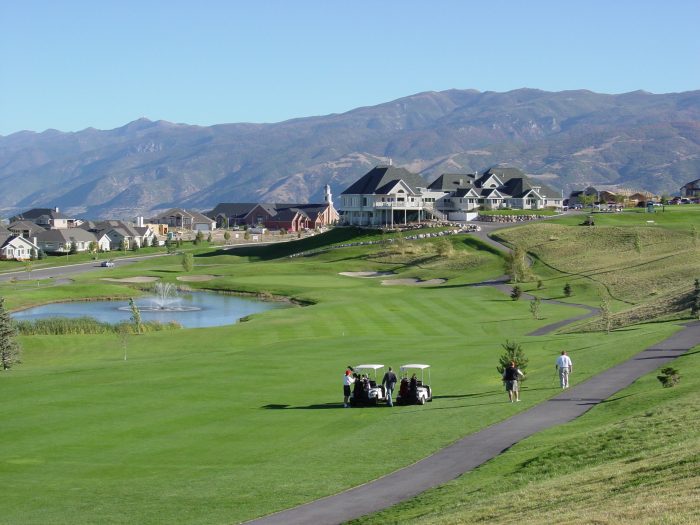 Eaglewood Golf Course
Nestled in the foothills of the Wasatch Mountains, Eaglewood Golf Course boasts majestic vistas, especially during sunsets, creating the perfect backdrop while playing a round of golf. Plus, Eaglewood is a great venue for special events.
Glen Eagle
Patterned after the courses of the Scottish highlands where golf originated, the Glen Eagle golf club is situated in the rolling hills of Syracuse. With wetlands and wide-open spaces, this 18-hole course offers the right amount of challenge for novice, intermediate and advanced golfers.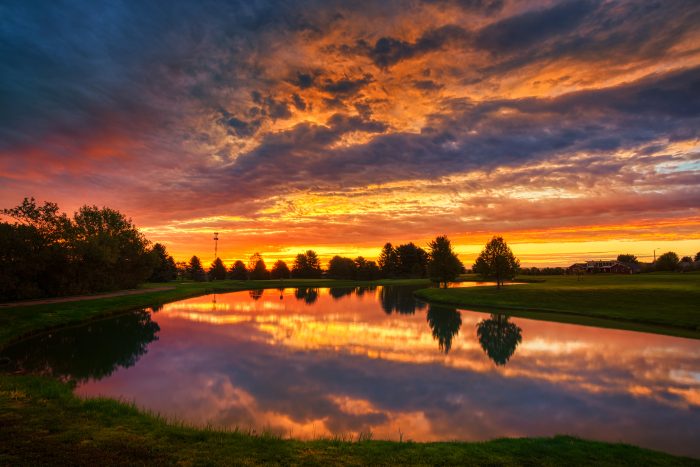 Lakeside Golf Course
Since its opening in 1966, Lakeside Golf Course has been serving as a premier course for all golfers to enjoy. Only 15 minutes from Salt Lake City, this course welcomes players from all over to enjoy a day putting around the green.
Oakridge Country Club
The 18-hole championship golf course at Oakridge Country Club is a mature, tree-lined course with well-bunkered greens and plush conditions. Choose from multiple membership levels to accommodate different needs from practicing your putts to event hosting.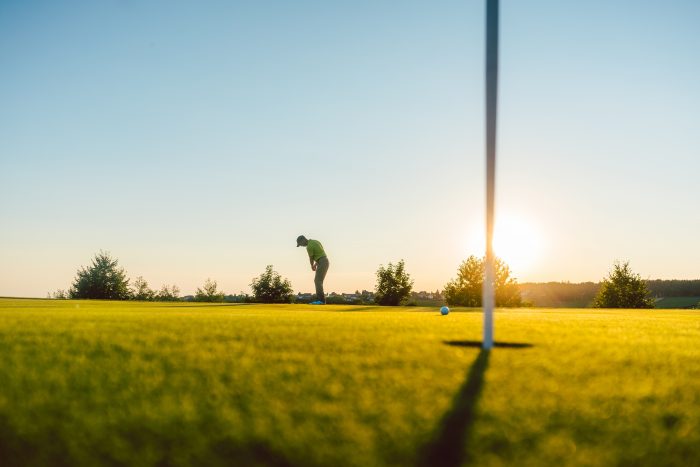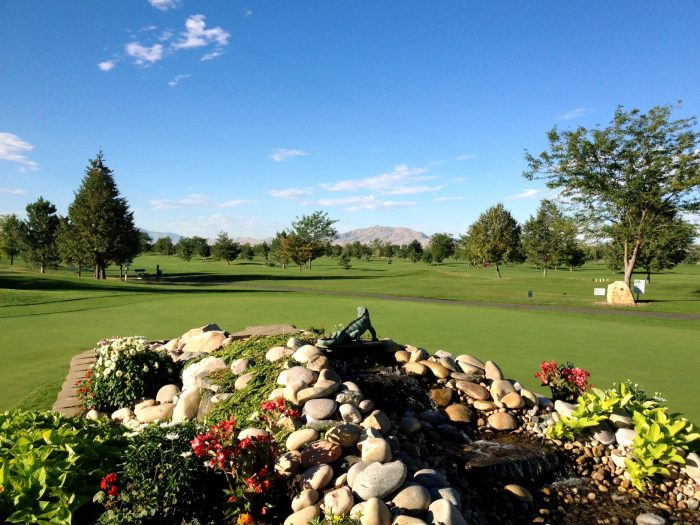 Schneiter's Bluff
The name Schneiter has become synonymous with golf in Utah. Two courses, Schneiter's Bluff Golf Course and Schneiter's Riverside, offer the ultimate day of play. Schneiter's Ridge also hosts weekly leagues, recreational play including foot golf and the Bluff short course.
Sun Hills Golf Course
Just above Hill Air Force Base, the Sun Hills Golf Course is the industry's best kept secret. This privately-owned and operated course is open to the public. It features a practice area with three practice greens, a full-length driving range and practice bunker on top of the 18-hole course with breathtaking views of the valley featuring local fauna.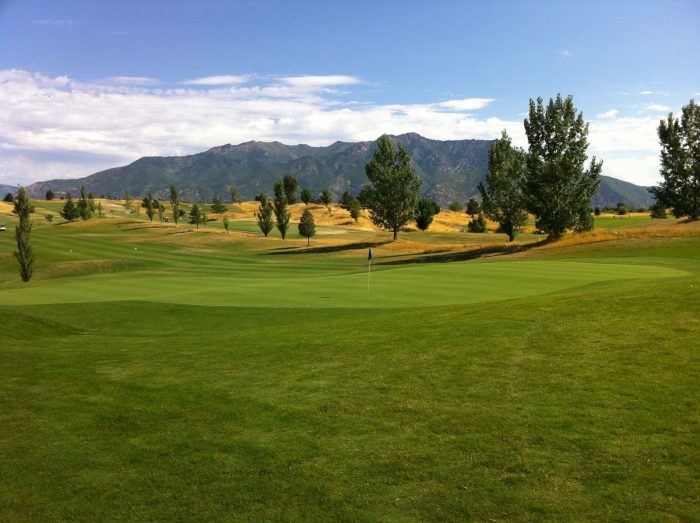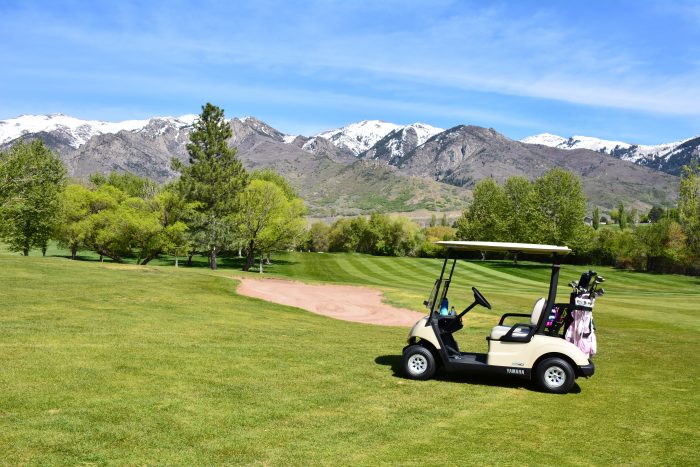 Valley View
Open from dawn to dusk, this course embraces the sloping mountain terrain nearby while keeping in touch with the traditional greens that golf courses are known for. Get an early start to your day playing with the sunrise or end your day on a high note playing into the sunset at Valley View.
Golfing Galore
With 10 premier courses, adorned in Utah's beauty, a day — or week — of playing the greens is any golfer's ideal way to stay and play while in Davis.
Find more ways to Play