Spot Species From All Over the World
Journey through wonders of the world to spy species from the Amazon Rainforest and an Icelandic Fishing Village to the South Pacific and Great Wall of China. What critters, creatures and mammals will you find?
Listen for the Animals
Use your ears to catch the sounds of birds as you walk through the aviaries!! If you listen closely, maybe you'll be able to hear the Crocodile before you see it.
Interact with and Feed the Animals
Unique to Sequest, not only can you see and hear creatures in their habitats but also feed and interact with them! Your enhanced interaction could be snorkeling with stingrays, feeding otters and kinkajous or petting a sloth.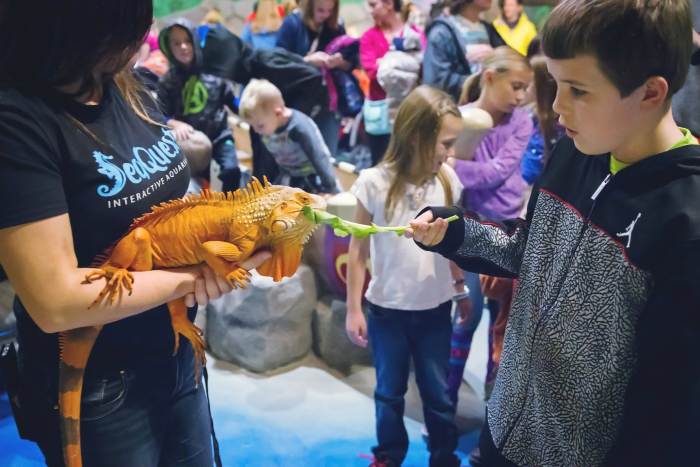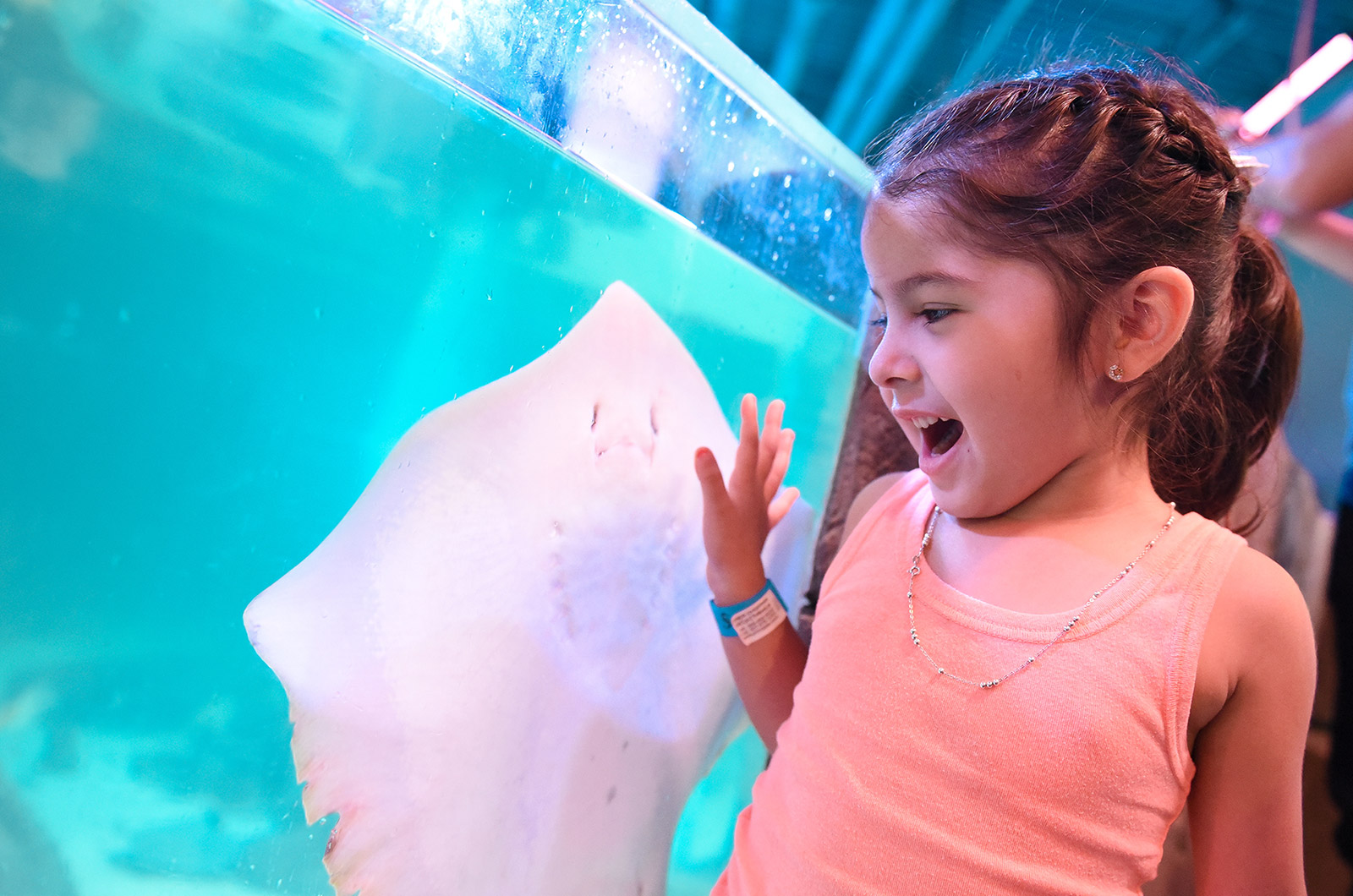 Save Your Spot at SeaQuest
Start your SeaQuest journey with daily admission tickets. For feeding opportunities, tokens are required. Enhanced interactions are separate purchases that must be made ahead of time.
Get Tokens and Tickets