21 September 2021
Discover Trails in Davis: Adams Canyon
by Discover Davis
---
Adams Canyon Trail is a 3.8-mile, out-and-back trail up Adams Canyon.
This hike starts out with a half-mile of steep, unshaded switchbacks. However, as soon as you reach the mouth of Adams Canyon, you'll enjoy a shaded forest full of mini waterfalls and gorgeous geological features to delight you while the sounds of the babbling Holmes Creek serenade you on your journey to the 40-foot Adams Waterfall. The trailhead is marked and easy to follow with varied trail conditions from rocky to sandy. You'll cross the stream several times throughout and gain approximately 1,430 feet in elevation. Bonus points if you drench yourself in the waterfall…trust us, it's worth it.
Adams Canyon got its name from Elias Adams, the settler of East Layton.
---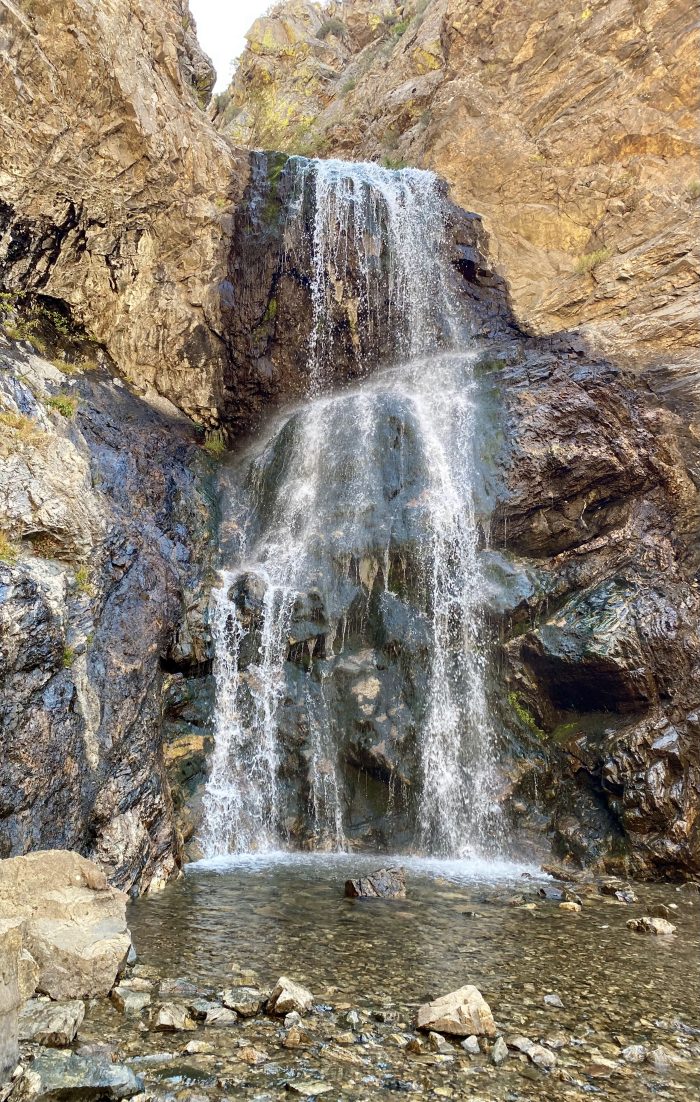 Trail Information
Difficulty: Moderate
Distance: 3.8-miles
Elevation Gain: 1,430 feet
Time: 2-3 hours
Trail Type: Dirt, gravel, and rock
Fees: None
Dogs: Allowed
Parking: Parking lot at trailhead
Restroom: None
Trailhead Coordinates: 41.0671301, -111.9033527
The trail is heavily trafficked and the parking lot can fill up quickly so plan to go earlier in the day. Dogs are allowed on this hike, however, please clean up after your pup because there were all too frequent piles of dog poop littering the sides of the trail, so watch where you step and be mindful of others if you decide to bring your dog.
The entirety of the hike boasts incredible views, from magnificent canyon features and a diverse forest to mini waterfalls and the lovely Holmes Creek. Have a snack or lunch at the falls and enjoy this incredible landmark…we also believe cold water is good for you, so walk under the falls and enjoy the endorphin rush. It's easy to see why this trail is heavily trafficked, so be prepared to pass others regularly on your hike. As always, be careful of wildlife, and on this trail beware of trail runners.
There is some trail erosion on the initial switchbacks up to Adams Canyon, hike cautiously.
---
Are you ready to hit the trail?
---
Need a little more help?
---