27 October 2021
Discover Trails in Davis: Robert N. Hasenyager Great Salt Lake Nature Trail
by Discover Davis
---
The Robert N. Hasenyager Great Salt Lake Nature Trail, also known as the Nature Trail, is a 1.3-mile loop in the Farmington Bay Waterfowl Management Area.
This is a moderately trafficked, gravel and boardwalk trail with little elevation gain, making it great for strolls with the whole family, including stroller and wheelchair accessibility. This is also a great trail for birding with beautiful views of the wetlands and the mountains. We recommend bringing binoculars if you have them.
There is a fun exhibit within the Eccles Education Center and binnoculars set up outside the building for better avian viewing.
---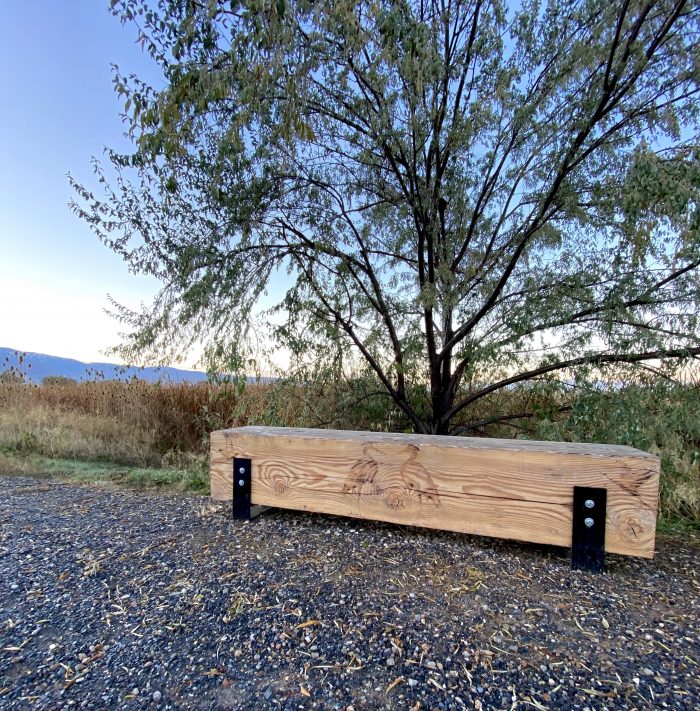 Trail Information
Difficulty: Easy
Distance: 1.3-mile
Elevation Gain: 9 feet
Time: 30 min – 1 hr
Trail Type: Gravel & boardwalk loop
Fees: None
Dogs: Not Allowed
Parking: Parking lot at the Eccles Wildlife Education Center
Restroom: Yes, at the parking lot
Trailhead Coordinates: 40.961666, -111.927850
This trail is located within the Farmington Bay Waterfowl Management Area and there is generous parking in the lot for the George S. and Dolores Dore Eccles Wildlife Education Center. The Education Center is closed Monday and Sunday but is open Tuesday – Saturday from 9:30 a.m. – 4:30 p.m. We love this trail early in the morning but if you go during these hours you can go into the Center which has a cool collection of taxidermied birds, including a couple of eagles.
The trailhead is clearly marked and trail conditions are very accessible, ranging from wide packed gravel and wooden boardwalks. We'd also recommend bringing along bug spray just to be safe. There are several beautifully wood-burned benches along the path, as well as two viewing pergolas that branch out from the loop towards the pond that makes for great stopping points to enjoy the sounds of wildlife, and if you're still for long enough, hopefully, some wildlife sightings!
The time to see Bald Eagles here is during the month of February!
---
Are you ready to hit the trail?
---
Need a little more help?
---