19 September 2023
5 Places to See Fall Leaves in Davis County
by Discover Davis
The long summer days have come to an end, and the beauty of fall is upon us. Yes, the days are shorter and the weather is a little more crisp, but the changing leaves are gorgeous! Seeing as tomorrow is the first day of Fall, what better way to ring in the season than give 5 places to see fall leaves in Davis County?
We know there are PLENTY of places along the Wasatch Front to see the leaves, but sometimes there isn't a ton of time to go deep in the mountains. Our list consists of three spots in Davis County that are perfect for an afternoon or evening outing. Of course, all you really have to do is look up at our beautiful mountains and you will see the colors of fall right before your eyes! Here it goes:
1. Fernwood Trail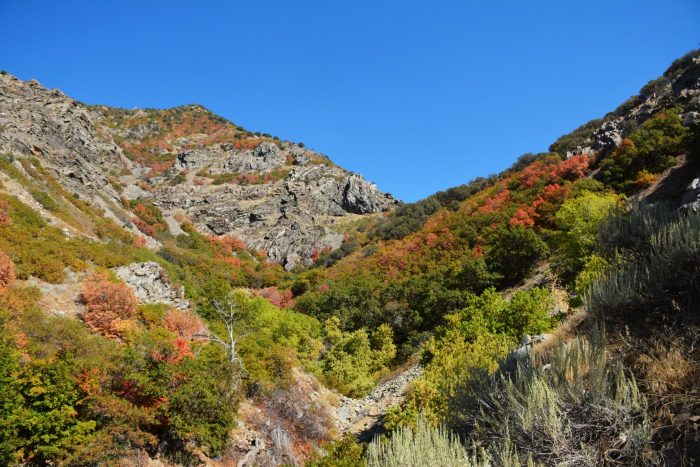 Constant vibrant colors may not be found quite yet; however, every so often a gorgeous tree of fire comes into view and you get the perfect taste of fall. Find directions to the trail/picnic area here.
You can even make an afternoon or evening out of the visit and use the picnic area located at the base of the trail.
2. Farmington Canyon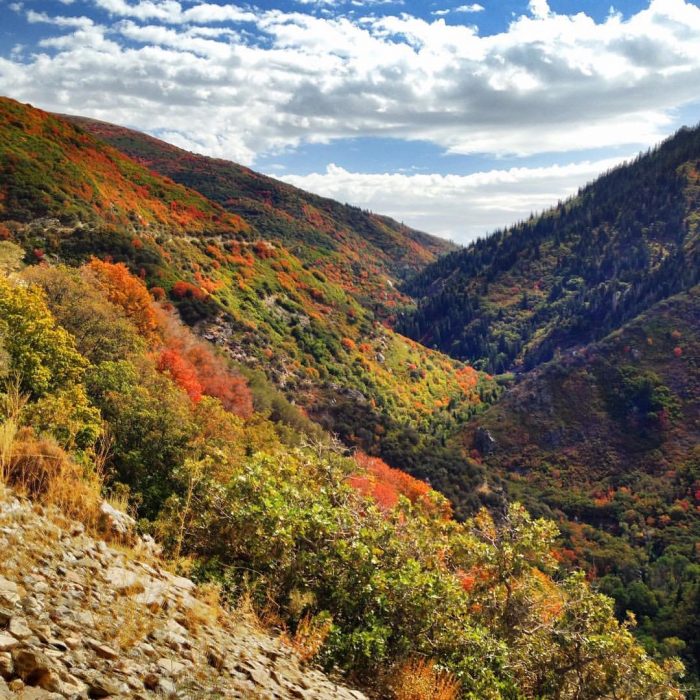 Our second recommendation to see the colors of Fall is Farmington Canyon. You can either drive up the Canyon (stay safe) or hike up Farmington Creek Trail. The colors up there are absolutely stunning and the leaves are changing quickly so you better get up there while there is still time!
3. Mueller Park Canyon & Trail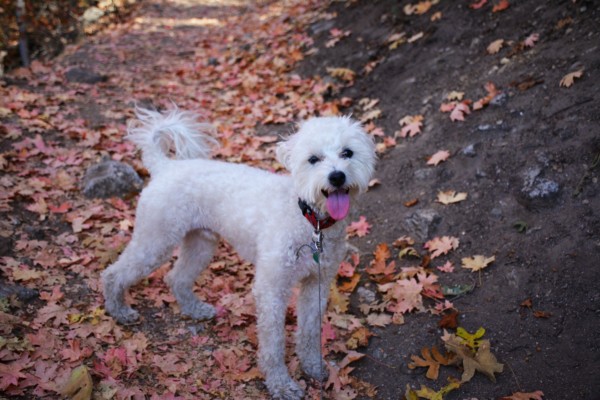 We recommend checking out the leaves at Mueller Park Canyon & Trail. Every turn you take is another beautiful sight to see. We suggest you occasionally take the chance to look up. Yes, it may sound like a silly suggestion, but some of the most gorgeous views were seen when looking up at the leaves as the sun acted as the perfect backlight. This trail is horse, mountain biking, family, and dog friendly.
4. Deuel Creek Trail
This is a gorgeous hike up Centerville Canyon that follows the Deuel Creek Trail. This fun trail actually has two trailheads you can start from that end up in the same place which is a beautiful waterfall at the end of the canyon. The south trailhead has been hailed as the more family-friendly option of the starting points. Both converge approximately a mile in and will follow one route further up the canyon to a fun swing (a local labor of love, swing at your own risk), and then continue on up to the waterfall. This trail also has some great camping options if you're looking for a fall overnight trip in the Wasatch!
5. Lagoon Trail
If you're short on time this fall, we understand. School activities, pumpkin patches, and corn mazes, along with all the other fall bucket list items that may or may not be on your list, you may be struggling to fit one more thing into your schedule. If so, this fall hike is for you. "Hike" is an arbitrary word here since it's more like a nice stroll on a paved path that goes around the perimeter of Lagoon Amusement Park. This trail is perfect for a casual stroll and is a good local spot to take family photos or an easy, new profile picture in those cute boots and sweaters.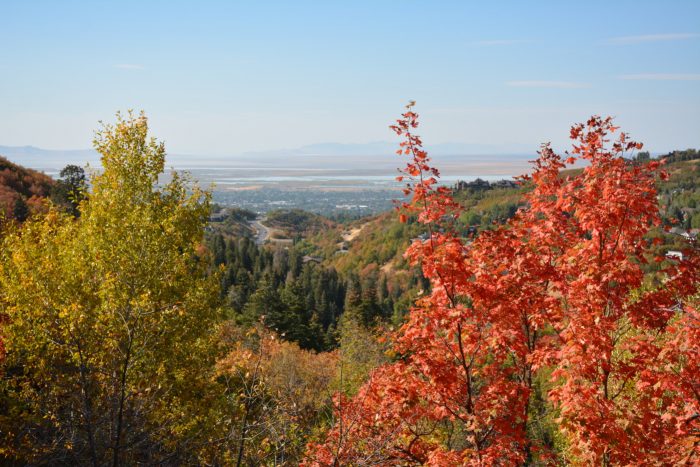 We hope everyone has a wonderful fall season and gets out to see all the beauty our wonderful county has to offer! For more hiking recommendations head to our blog to read more about the best hiking trails in Davis County! Tag your photos on Instagram with the hashtag #discoverdavis and make sure you are following us for the best recommendations around Davis County.
---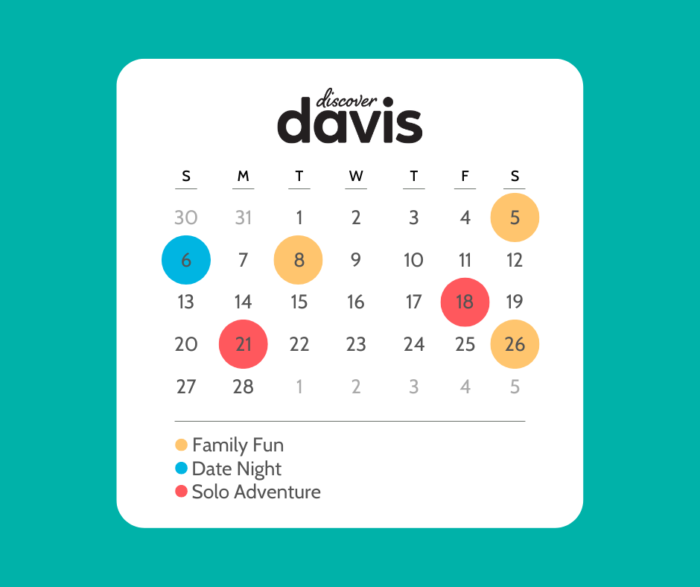 Fun All Month Long
There is always more to do in Davis! Check out our events blog to find out what's happening this month!
Plan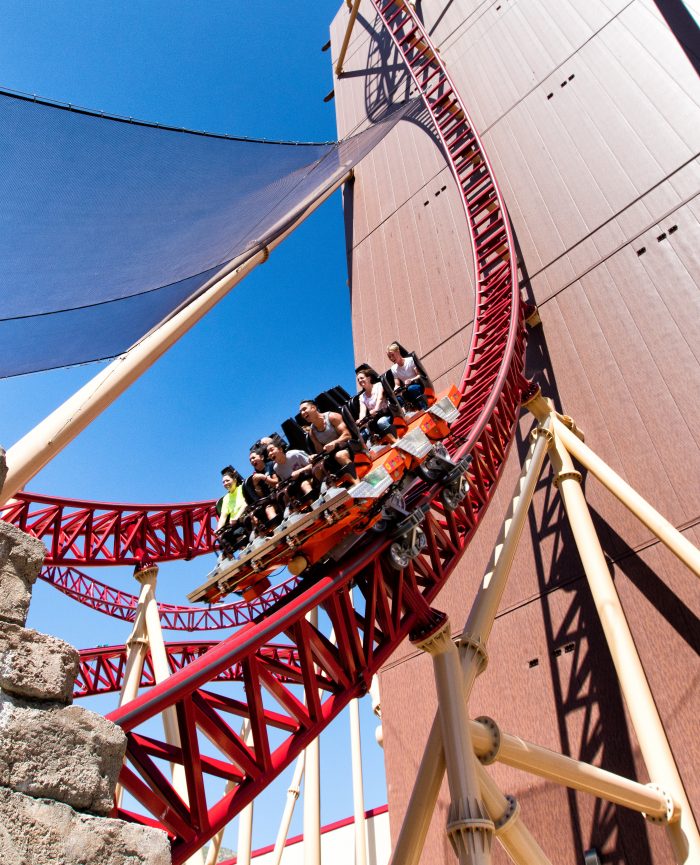 Every Type of Fun
Indoors, outdoors….either way, amusement is calling and we have options for everyone!
Play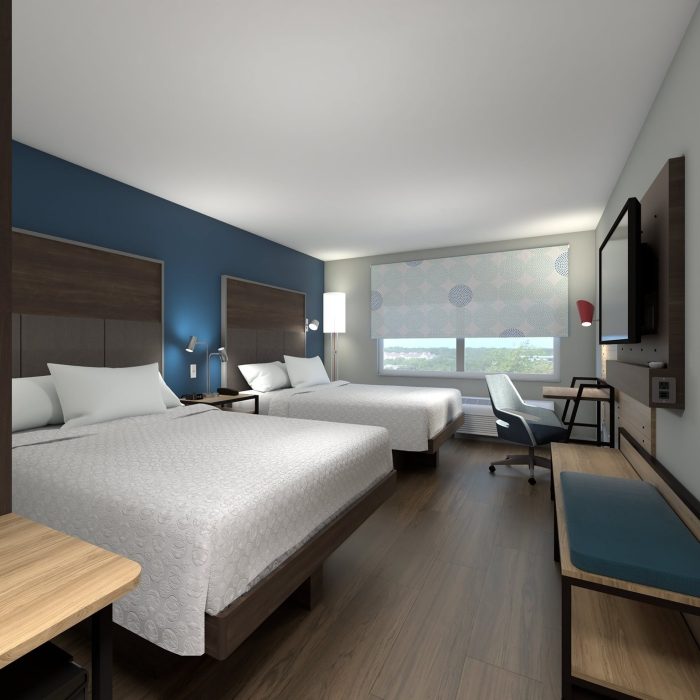 Find a Place to Stay
Want to stay longer? We don't blame you! Find a nice hotel or the perfect camp or RV spot for your stay.
Stay