17 July 2020
Say Hello to Davis County's Newest Hotel!
by Discover Davis
We are very excited to welcome a brand-new hotel to Davis County! Tru by Hilton is a modern, fun, and comfortable hotel that offers visitors another amazing and cost-conscious place to stay. Here are just a few things we love about the new Tru by Hilton hotel!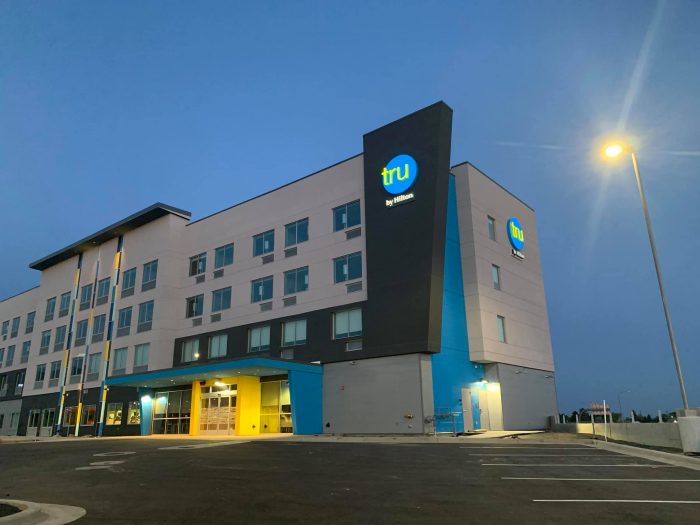 Location
Located in Clearfield, just outside of the west gate of Hill Air Force base, this hotel couldn't be more convenient for those visiting the base. Tru by Hilton is within walking distance from the Falcon Hill Aerospace Research Park and many other buildings and amenities located on the base. When you stay at this hotel, you'll also be 5 miles from family fun at SeaQuest Interactive Aquarium, Layton Hills Mall, Great Room Escape, and tons of delicious restaurants. You'll even have great access to the renowned Antelope Island State Park!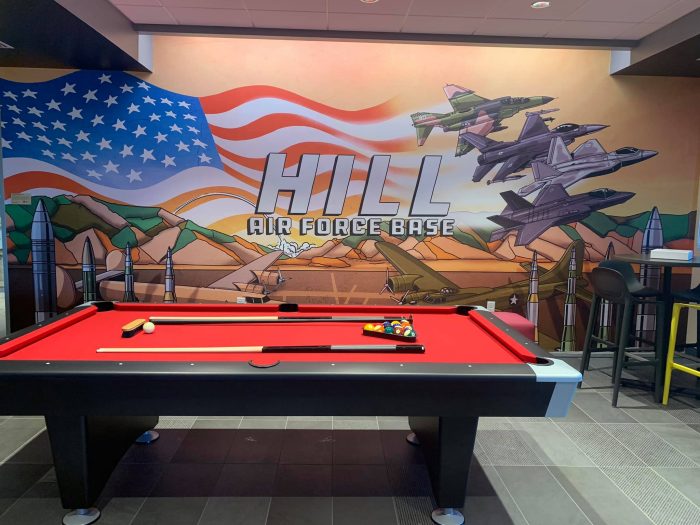 The Hive
The Hive is so much more than a lobby. It is an experience and a unique space for hanging out with others or spending time alone in one of their distinct zones for lounging, working, eating, or playing. This area also features their service center with a 24/7 market with healthy light meal options and snacks and beverages from local and national brands alike. Their Play Zone is filled with table games, a huge TV, and tons of seating, ensuring that your family will never get bored.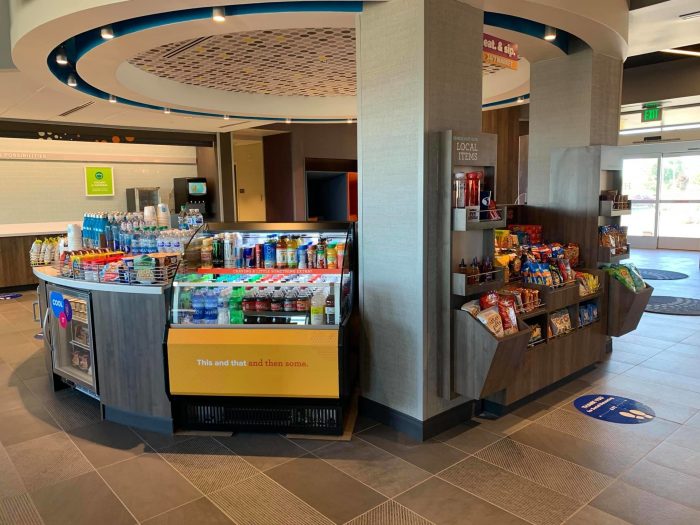 Newly Designed Rooms
Tru by Hilton's guest rooms provide a luxurious escape but at a great price. These newly designed rooms feature comfortable platform beds in a range of sizes, 55 inch TVs, eight-foot-wide windows for maximum natural light, easy access to power throughout the room so you can charge all of your devices, and beautiful, spacious bathrooms.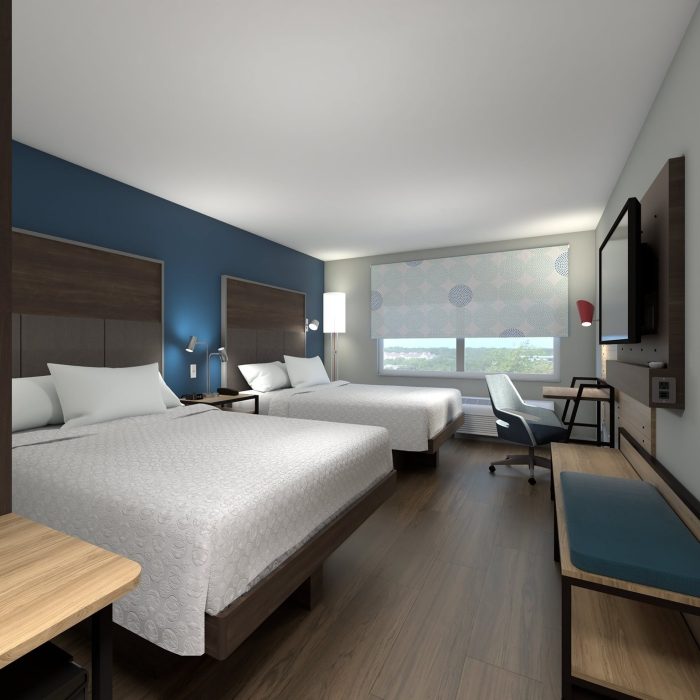 A few other great features of Tru by Hilton include their free high-speed WiFi, an impressive and modern fitness center complete with tables for guided workouts, and complimentary breakfast with over 30 sweet and savory toppings for waffles, yogurt, oatmeal, bagels, and more. Tru by Hilton has a wonderful and helpful team that will make your stay easy and comfortable, while still being a budget-friendly hotel!
Learn more about Tru by Hilton and book your stay at www.ClearfieldHillAirForceBase.TrubyHilton.com. Be sure to follow them on Facebook for the latest updates and promotions! www.facebook.com/TruHillAFB