21 July 2021
Mountain Biking Davis County: The Farm
by discoverdavis
If you're an avid mountain biker, then Davis County is where you'll want to ride. The Farm Mountain Bike Park located at the mouth of Farmington Canyon is sure to become your go-to spot in the county! This bike park has trails ranging in difficulty that is appropriate for beginners all the way to the pros. There is a trail for everyone at The Farm!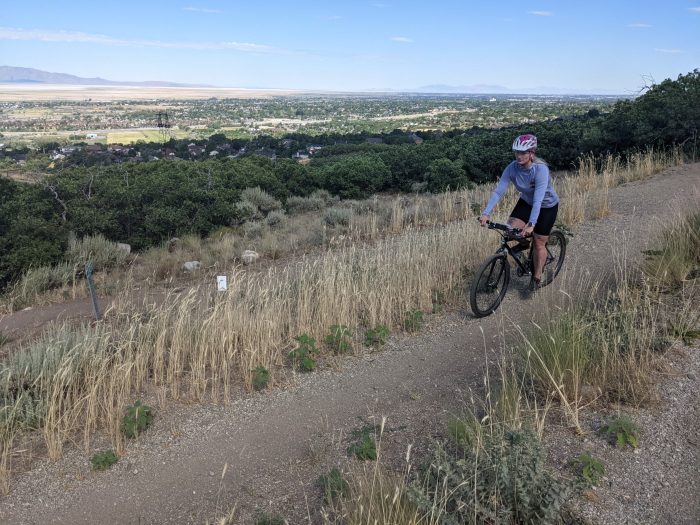 Because this bike park is located at the mouth of Farmington Canyon, you can expect to see vehicles fairly consistently, so be sure to wear a helmet and practice mindful biking. As a heads up, the parking lot for this bike park crosses the trafficked road. On weekends, the parking lot is sure to be filled and there will be plenty of other riders around. To avoid this, enjoy the trail on a weekday morning!
---
At The Farm, you will find switchbacks, jumps, berms, soft corners, rocks, uphill and downhill biking! After climbing about a half-mile to the top of the trails, it is nice to take a look around at the views surrounding the park. We love Davis County and we think you will love the view from the top! If you do not want to look over the whole county, Farmington Canyon is a beaut in itself.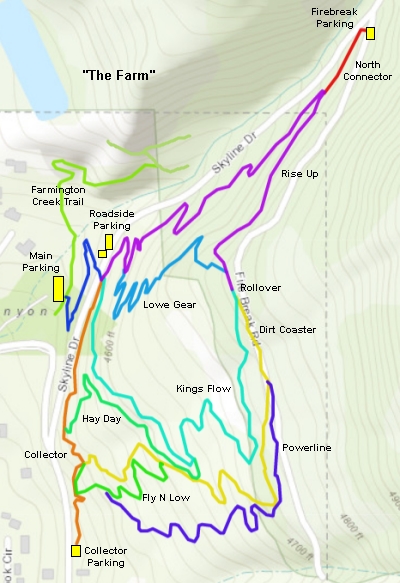 Trails
Rise Up | Easy climbing trail for experienced beginners
Collector | Green
Powerline | High-expert downhill trail
Lowe Gear | Steep climbing trail for solid intermediates or better
Kings Flow | Easiest downhill trail – true beginners be wary
Hay Day | Intermediate downhill trail
Fly N Low | Expert downhill trail
Dirt Coaster | Intermediate downhill trail
Bike Rentals
Want to mountain bike but you're visiting and don't have your bike with you? No problem! Head on over to Loyal Cycle Co in Farmington and pick up your rental there.
The Farm tends to attract quite a few people who ride different bikes! Expect to see E-bikes, gravel bikes, and mountain bikes. Be sure to warn others if you have anyone following along with you, and alert people ahead of you that you would like to pass. Be a good trail user by respecting the trail, other people, the wildlife in the area, and by leaving no trace!
---
Feelin' Hungry?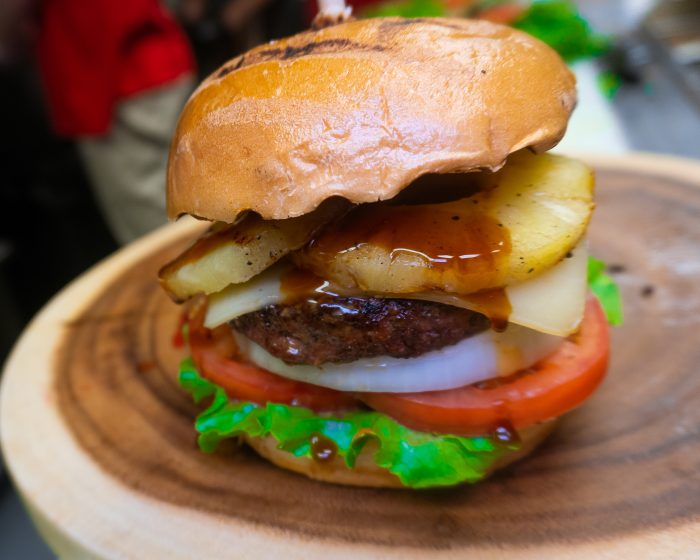 After a day full of mountain biking, you're sure to be hungry and we know the perfect place. About 15 minutes north of The Farm is one of the best burger joints in Davis County- Burly Burger. Burly Burger is a locally owned and operated restaurant that doesn't mess around with its burgers. Their burgers are large, fresh, and include topping combinations you can't get at any old burger joint. Try their Swanson Burger with bacon, cheese, egg, tomato, and lettuce; or The Farley- topped with their signature buffalo chicken strips, lettuce, tomato, and blue cheese dressing.
If Burly Burger isn't what you are craving or is too far north for you, head on over to Station Park and enjoy one of their 30 restaurants like Twigs Bistro and Martini Bar, Santorini's Greek Grill, and more.