17 May 2017
Top 5 Mountain Biking Trails In Davis County
by Discover Davis
Now that the weather's warming up, it's time to dust off that mountain bike and head into the hills. And luckily, Davis County offers some amazing mountain bike trails. Take a look at our top five trails for both beginner and intermediate riders:
1. Bonneville Shoreline Trail (I-84 to Farmington)
The Bonneville Shoreline Trail is one of the first trails to dry up and be ready to ride in the spring. It offers great views of the valley, with wildflowers spread along the route in springtime. You'll ride across some creek and bridge crossings as you make your way along this single-track trail.
Best times to ride: Spring, summer or fall
Level: Intermediate
Learn more about this trail: http://www.bonnevilleshorelinetrail.org/I84tofarmington/I84tofarmington.html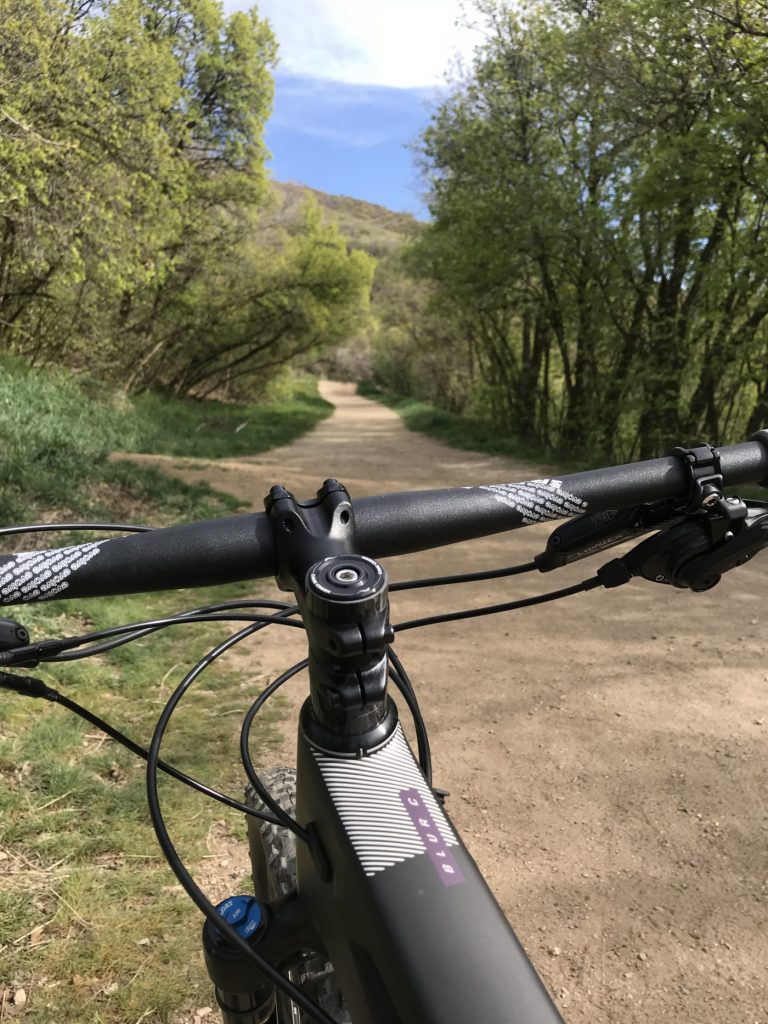 2. Mueller Park Trail in Bountiful
This trail found in Mueller Park is gorgeous. But, it's also very busy, so we suggest you ride in the early morning or middle of the day to avoid the traffic. You have the option of riding up to Elephant Rock and back, or going further all the way to Rudy's Flat and completing the loop down the north side after that.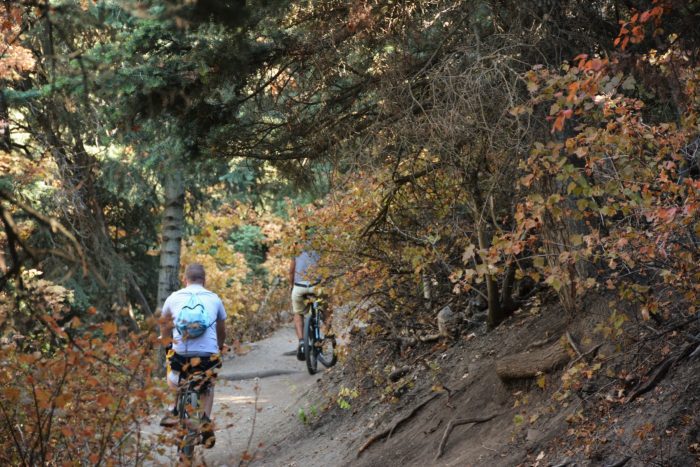 Best times to ride: Late spring after the snow melts to early fall before it gets too wet up top.
Level: Intermediate
Learn more about this trail:
https://www.trailforks.com/trails/mueller-park-11028/
3. East Mountain Wilderness Park Loop in Kaysville
Biker's Edge worked with Kaysville City to create this 1.3-mile loop trail in 2012. They designed the trail to include rollers and berms to make it a blast to ride, but that also means it's best for intermediate to experienced riders. The route crosses the Bonneville Shoreline Trail (also in our top five trails) several times along the way. 
Best times to ride: Spring, summer or fall
Level: Intermediate
Learn more about this trail:
https://www.alltrails.com/trail/us/utah/kaysville-east-mountain-wilderness-park-trail
4. Mountain View Trail on Antelope Island
The Mountain View Trail is an easy, 22-mile out-and-back trail (around 11 miles each way) on Antelope Island State Park. You'll ride along the shoreline of the Great Salt Lake, which makes for a unique experience. On the secluded island, you'll feel like you're truly in the wild. The area is home to thousands of birds and hundreds of bison, antelope, and other wildlife that you may encounter during your ride. The view of the lake and mountains in the distance are especially stunning during sunrise or sunset, so be sure to have a camera handy. The trail is open all year long, but it's best to ride in early spring and fall to avoid the bugs that are more abundant during the summer.
Best times to ride: Early spring and fall
Level: Beginner 
Learn more about this trail:
https://www.mtbproject.com/trail/7001873/mountain-view-trail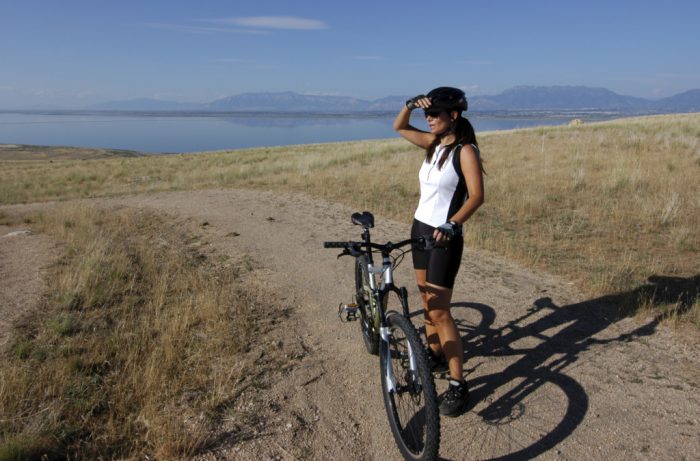 5. Wild Rose Trail in North Salt Lake
The Wild Rose Trail, located in North Salt Lake, is a short route at around two miles up and back. Its length makes it great for a quick ride or perfect for training, by doing multiple loops. At the top, you can enjoy the view of the valley, which stretches out to the Great Salt Lake. Some areas along the trail can break down and become loose once fall arrives, so you may want to hit this one in the spring and summer. Also, there is little shade on this trail, so be sure to pack water and wear sunscreen.
Best times to ride: Spring and summer
Level: Intermediate
Learn more about this trail:
http://www.utahmountainbiking.com/trails/wildrose.htm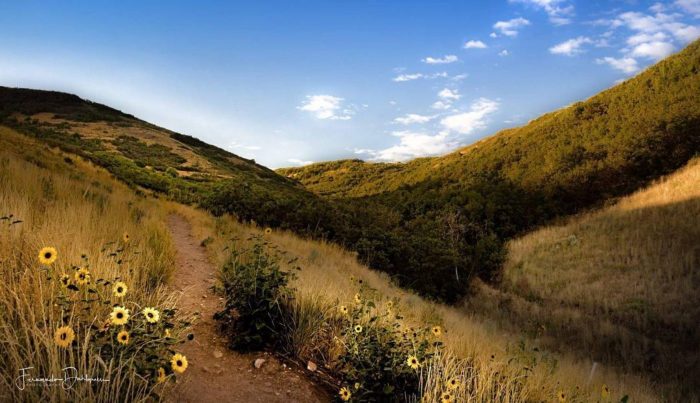 ---
Special thanks to Zach Chatelain, owner of Biker's Edge in Kaysville, for providing us with information and resources on these Davis County trails.
For a full list of trails to explore in Davis County, go to: https://www.daviscountyutah.gov/trails.
You can also pick up a hard copy of our Trails and Bikeways Map at any city office building or bike shop in Davis County.
Now grab your mountain bike and go #PlayInDavis.