30 August 2019
Explore Fruit Loops in the New Fruit Heights' Mountain Bike Park
by jessicam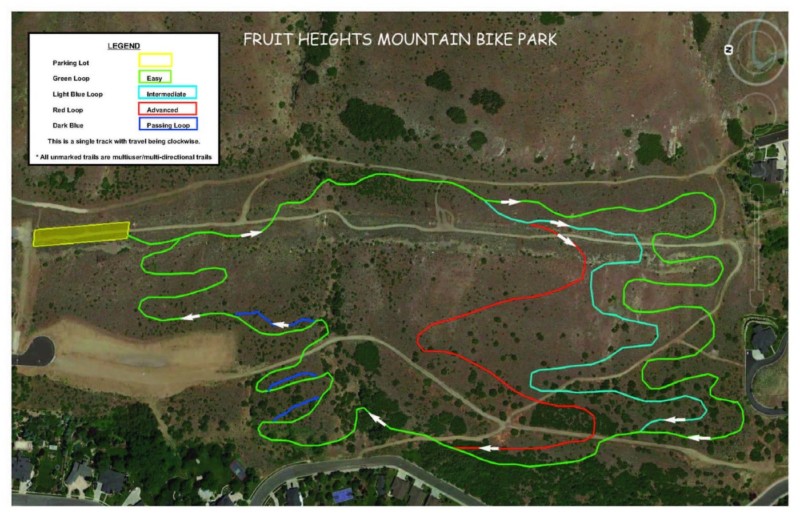 Fruit Heights' new mountain bike trail has been affectionately nicknamed, "Fruit Loops" by the biking community! This one-way directional trail system is great for all experience levels. The construction on the outer loop concluded in mid-October 2018 and with the support of the mountain biking community, additional loops have now been added for intermediate and advanced riders (see light blue and red trails on map below).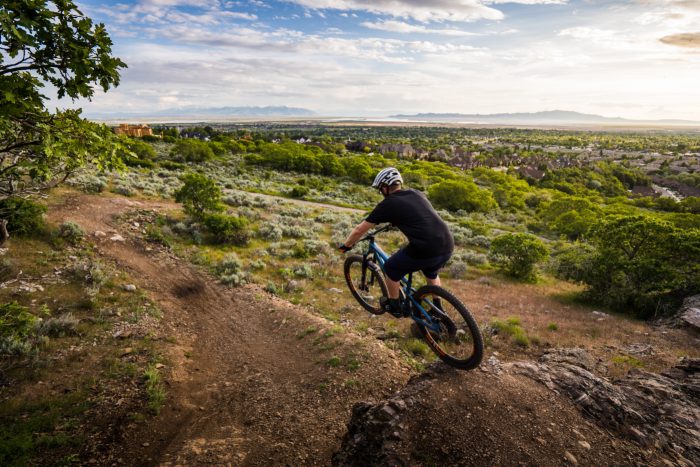 The park offers a beautiful view of Davis County with easy access to the Bonneville Shoreline Trail.

Maps, Directions, Parking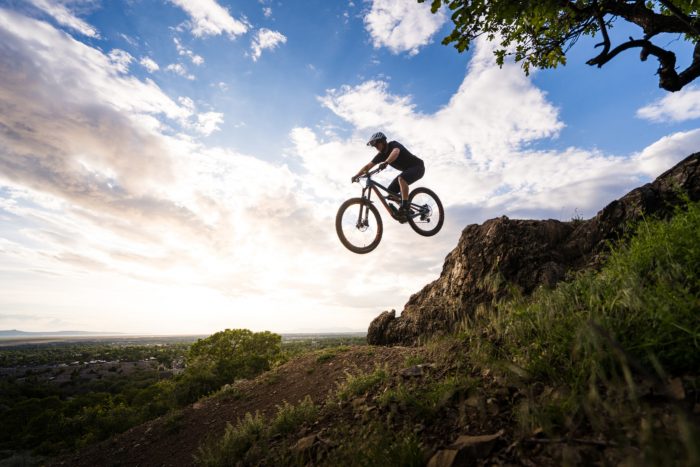 Trail maps and directions can be found on Trail Marks or located by this Google Maps pin. A new parking lot has been created to accommodate trail visitors at the end of East Oaks Drive.
Bike Rentals
Want to mountain bike but you're visiting and don't have your bike with you? No problem! Head on over to Loyal Cycle Co in Farmington and pick up your rental there.