19 November 2018
NEW Fruit Heights Mountain Bike Park
by Discover Davis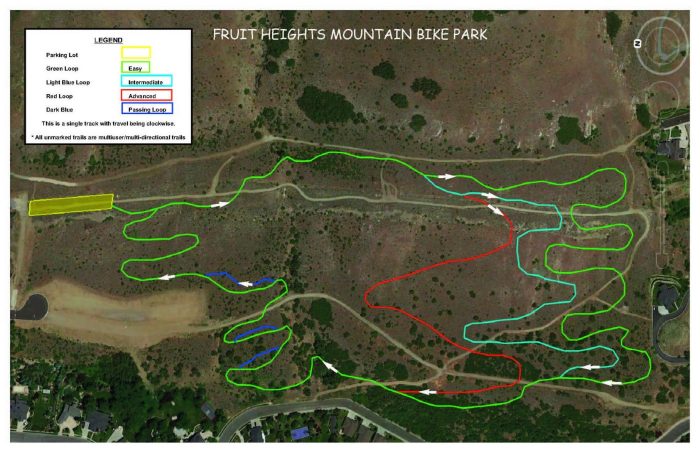 *Information provided by Fruit Heights City and Biker's Edge, to be updated as trail develops*
Fruit Heights City is creating a bike park! This is a non-motorized, one-way directional trail system that is going to be a wonderful addition to our county's outdoor recreation. We encourage you to check it out but be patient and considerate of employees still working on the trail.
Trail map/directions can be found on Trail Forks. Or locate it via this Google Maps pin.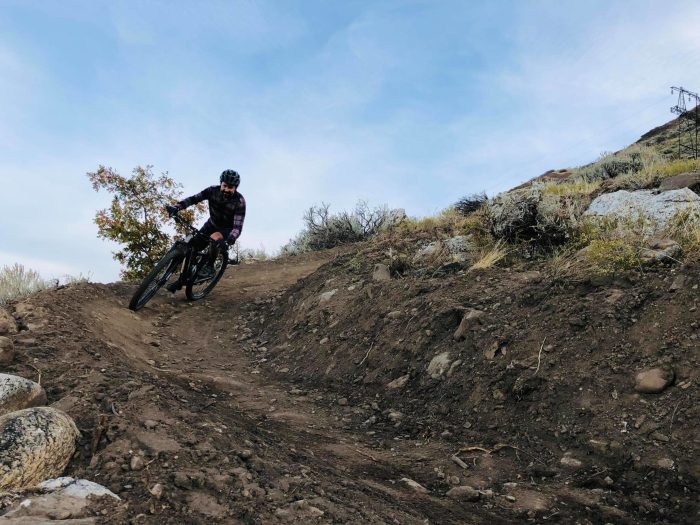 Outer Loop Ready to Ride
The green/easy outer loop of the trail is ready to ride. Keep in mind it's new so some of the corners are a little soft but it's a blast to ride and we couldn't be happier. The outer loop is 1.75 miles long and is about 175 feet of mellow climbing per loop. A loop will take most people between 10-20 minutes. It's an upper beginner to lower intermediate level ride.
PLEASE RIDE IN A CLOCKWISE DIRECTION. One-way directional signage coming soon.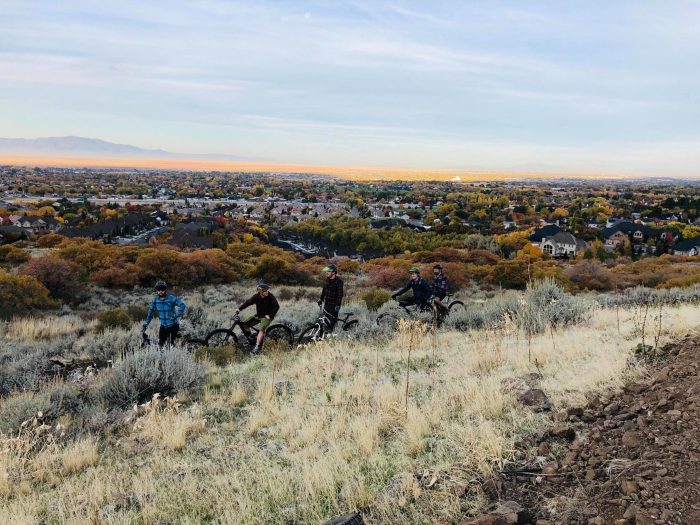 Thanksgiving Ride
Want to check it out with Biker's Edge on Thanksgiving morning? Join them, see Facebook event.
Parking
Park at the south end of 1800 E in Fruit Heights. Be courteous and please park on the east side of the street, not in front of the houses on the west side. Go around the gate and about 100 feet down the dirt road you will see the trail cross the dirt road. Start to the left. There's one split not too far in, keep to the left on that one.
Davis County will be making a parking area. If they're working on it you can park at the end of the road that you can see below and to the west. That area is accessed down the road closest to the standard parking area.
To get to the trail from the lower parking ride down the dirt road south for about 100 yards and you can hop on the trail there.
Bike Rentals
Want to mountain bike but you're visiting and don't have your bike with you? No problem! Head on over to Loyal Cycle Co in Farmington and pick up your rental there.
Additional Sections
Two additional sections will be added, see blue and red trails on Fruit Heights City's map. They will be intermediate and expert downhill in the middle of the loop. There is also a proposed pump trail (think downhill pump track), but Fruit Heights is short on funding for that section.
Support Fruit Heights Trail System
If you, your company, or anyone you know might be interested in donating and supporting more trails in this area please visit Brandon Green at the Fruit Heights City office. Contact him by email at bgreen@fruitheightscity.com.
We are grateful to people like Brandon Green and supporters at Biker's Edge for making these Fruit Heights trails possible.