9 February 2023
Mouthwatering Pizzerias in Davis County
by Discover Davis
Craving pizza? We're not surprised! Pizza reigns supreme over all food. Plus, what better food to share with the people you care about, it's literally cut into slices! You can share, or not share, we don't care how you live your life. When you take that first bite of a cheesy, saucy, delicious pizza, all your problems simply melt away…for about 15 minutes anyway. It's customizable, it's warm, it's gooey, it's delicious, it's crispy but soft, it's easy, it's fast. You're probably thinking, jeez if you love pizza so much why don't you marry it? Believe us, we would if we could. Plus, you've probably seen a pizza before so we don't need to keep describing it to you. By now you're probably really craving pizza, so, in no particular order, here are our favorite places to grab a pizza in Davis County.
Pizzeria Limone | Bountiful
Blaze Pizza | Farmington
"Pizza is the perfect food" – Chef Brad. We couldn't agree more Chef Brad! The pizzas are blazing in the ovens at Blaze Pizza at Station Park and they are hot, ready, and delicious! Quality ingredients at lightning-fast speed is what they're all about. Their thin crust is made in-house every day with just a few ingredients which means, goodbye artificial preservatives, hello goodness! Choose a premade specialty pizza or build your own! Doing the keto diet? Not to worry, they have a Keto crust option.
Local tip: Try the 'unofficial' off-menu Discover Davis Tourism Director's Pizza: Red sauce, pepperoni, sausage, shredded mozzarella, fresh mozzarella, parmesan cheese, ricotta cheese, and feta cheese. Drizzle with balsamic glaze.
Closed Sundays
The reviews: 4.2 Google | 4.0 TripAdvisor
Dine-in: Yes
Outdoor seating: No
Delivery: Yes
Open late: Closes at 10 pm
GF options: Yes
Vegan options: Yes
Beer: No
Z Brothers Pizza | North Salt Lake, Centerville, Layton
Z Brothers Pizza is one of the most recommended pizzerias in the County. They specialize in fast delivery to almost all of the southern part of the County. They are a casual, family-friendly restaurant and have 3 locations with lobbies big enough to seat those large Utah & Idaho families. At their Centerville location, they have outdoor deck seating. Menu options include other classics like calzones, breadsticks, toasted subs, wings, salads, and pasta. Wanting just a slice? Take advantage of their lunch special, Monday through Friday 11:00 am – 2:00 pm.
Lucky Slice | Clearfield
Lucky Slice is a local favorite. They serve award-winning New York-style pizza by the whole pie and by the slice. Enjoy their classic pizzas as well as unique combinations like the Blue Moon (red sauce, mozzarella, bacon, mushroom, white onion, and blue cheese) and the Potato Pesto (pesto sauce, mozzarella, roasted potatoes, garlic, sundried tomato, and caramelized onion). Hungry yet? Add in their array of unique appetizers like fried cauliflower, salad, and wings and you're in for a great dinner! They also have Vegan offerings. Other pizzas we love are the Luigi, Fire Island, and the Wise Guy. Pay attention to their seasonal and monthly specials for some truly unique, great pizzas.
Ti Amo Wood Fired Pizza | Bountiful
Ti Amo has a reputation. They are as authentic Italian neighborhood pizzeria as it gets. Prepared and baked onsite in a traditional wood-fired oven, the menu features simple yet profound traditional Italian flavors. From prosciutto and Calabrese salami to artichoke hearts and sundried tomatoes, you won't want to miss out on this delicious authentic pizzeria that will make you feel transported to the coast of Italy. They are only open in the evenings for dinner service and reservations are recommended.
Our favorite review: "The pizza gets better with every bite. And I usually can't say that about pizza, even though it's probably my favorite food and I've had it from hundreds of different places around the world. I would say this is as Italian as it gets if you're living in Utah. And that's a good thing. And for those who are a little less adventurous, they have all of the American options as well. But they have six to seven specialty pizza items on their menu that are basically directly from Italy, with real Italian ingredients as well. The host, who I believe must also own the place as well, was incredibly helpful, authentic Italian (he said he's lived in Utah for 9 years and he ran a restaurant in Italy his whole life before that) and overall incredibly friendly. We had a wonderful experience and we will definitely be back!" – Zach Smith, Google
MOD Pizza | Woods Cross & Layton
MOD Pizza is a chain that started in Seattle in 2008 and has quickly gained popularity in Utah. They have unique pizza combinations as well as completely customizable pizzas. The cool thing about MOD is that their customized pizzas are the same price, no matter what toppings you pick. Load up on all of the premium toppings you want and you won't be overcharged. Their mini 6-inch pizza is $7.63; 11-inch is $9.63, or 11-inch thick crust is $11.63, making this a great deal to create the pizza of your dreams. As they say, "40+ toppings, one price." So, if you want fast, good pizza, this is the place for you!
Louie's Pizzeria | Layton
Louie's Pizzeria is locally owned and operated and the owners take a lot of pride in their craft. Hand-crafted and high quality, Louie's offers build-your-own, house specialties, delicious extras, and tasty desserts. From classic pepperoni to Cajun chicken and cinnamon dessert pizza, there are no wrong choices here. Plus, the interior is really fun and they have arcade games and foosball which makes this an excellent family-friendly option or a fun date night!
David's Pizza | Kaysville
This pizzeria has been locally owned and operated since 1990. They offer affordable, great options for takeout and delivery. Quality ingredients make this the best place in Kaysville to grab some good pizza and calzones.
Local tip: The word on the street is that David's cheese is the king of cheese. Most reviewers opt for extra cheese, so…make it extra cheesy!
Open 7 days a week
The reviews: 4.5 Google | 4.0 TripAdvisor
Dine-in: No
Outdoor seating: No
Delivery: Yes
Open late: Closes at 9 pm on weekdays & 10 pm on weekends
GF options: Yes
Vegan options: No
Beer: No
Rita's Pizzeria | Clearfield
This local pizzeria in Clearfield has been offering delicious New York style pizza since 1993! Not only do they make their dough daily with love but you can order your pizza with three different homemade pizza sauces that come hot, medium and mild – we are all for that spicy marinara! They aren't only known for their pizza, you can get delicious wings, salads, calzones, lasagna, and sandwiches at Rita's as well! We also love their support of Military and First Responders, offering a 10% discount on all purchases.
Arella Pizzeria | Bountiful
Ally's Pizza | Sunset
This is a small locally-owned pizzeria in Sunset! It gets consistently high reviews for their delicious pizza and cheese rolls. They have a drive-up window only and can sometimes get a little busy with some longer waiting times but they do offer free delivery.
Local tip: The cheese rolls are world ending
Closed Sundays
The reviews: 4.4 Google | 4.5 TripAdvisor
Dine-in: No
Outdoor seating: No
Delivery: Yes
Open late: Closes at 9 pm on weekdays & 10 pm on weekends
GF options: No
Vegan options: No
Beer: No
The Pizza Factory | Syracuse
This fun pizza place is a family favorite in Davis County! There are multiple locations throughout the state so if you've had their pizza before, you know how awesome it is! They have options for everyone in the family, they have a great salad bar, lots of seating, and the presentation of their breadsticks or "bread twists" is always fun. This pizza place is located conveniently near Antelope Island and is a perfect place to stop by after visiting the island!
Local tip: The bread twists!
Closed Sundays
The reviews: 3.9 Google | 4.0 TripAdvisor
Dine-in: Yes
Outdoor seating: No
Delivery: Yes
Open late: Closes at 9 pm on weekdays & 10 pm on weekends
GF options: Yes
Vegan options: No
Beer: No
Hungry Howies | Layton & Clinton
This delicious pizza place with locations in both Layton and Clinton is a great option, especially for late night pizza cravings! We love how late they are open on weekends. They are also known for their flavored crusts (butter cheese, asiago, ranch, onion, cajun, sesame, and garlic herb)! They offer calzone-style, oven-baked subs, and they have original, thin crust, and deep dish pizza. You can finish off your meal with dessert by ordering their Howie Cookie, aka cookie pizza! What's better than that?
Salt City Pizza Co | Layton
You've probably heard before that size doesn't matter…but, when it comes to pizza, this time it does. Home of the largest pizza in Davis County, you can grab a pie here that is 28 inches! That's an impressive pizza to feed even the largest families (no Utah shade intended)! Salt City Pizza Co has quite a menu of fun, specialty pizza flavors including bacon cheeseburger and taco. They also have big dessert menu which we appreciate!
Local tip: Try the pizza fries!
Closed Sundays
The reviews: 4.0 Google | 3.0 TripAdvisor
The details:
Dine-in: No (take-out or delivery only)
Outdoor seating: No
Delivery: Yes
Open late: Closes at 9 pm on weekdays & 10 pm on weekends
GF options: No
Vegan options: No
Beer: No
Bonus Secret Pizza: Smokin' Bones BBQ Pizza
Yes, this is technically a barbeque place, but they have a fantastic BBQ pizza so they made the list!
---
In this great era of polarization, pizza is one thing we can all get behind. But, if you have the need to argue anything on this list, we welcome your dissent, politely of course. A pizza party is always a good idea, however, if you need an excuse to have a pizza party then you now officially have permission to celebrate National Pizza Day every year on February 9th and you can shout to everyone who can hear you that it's officially Pizza Day, the best day of the year!
Discover more in Davis
Whether you're just here for the day, the weekend, or temporarily stationed at HAFB, you can find monthly events to plan ahead and more indoor and outdoor amusement options to maximize your experience in Utah's Amusement Capital!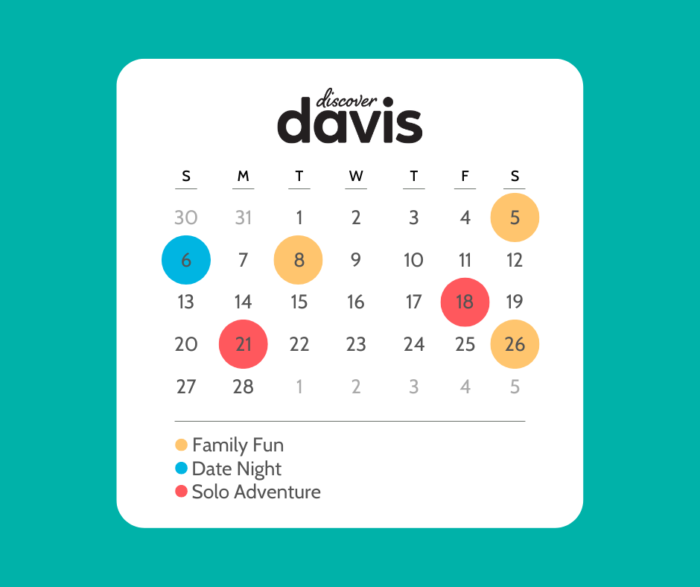 Fun All Month Long
There is always more to do in Davis! Check out our events blog to find out what's happening this month!
Plan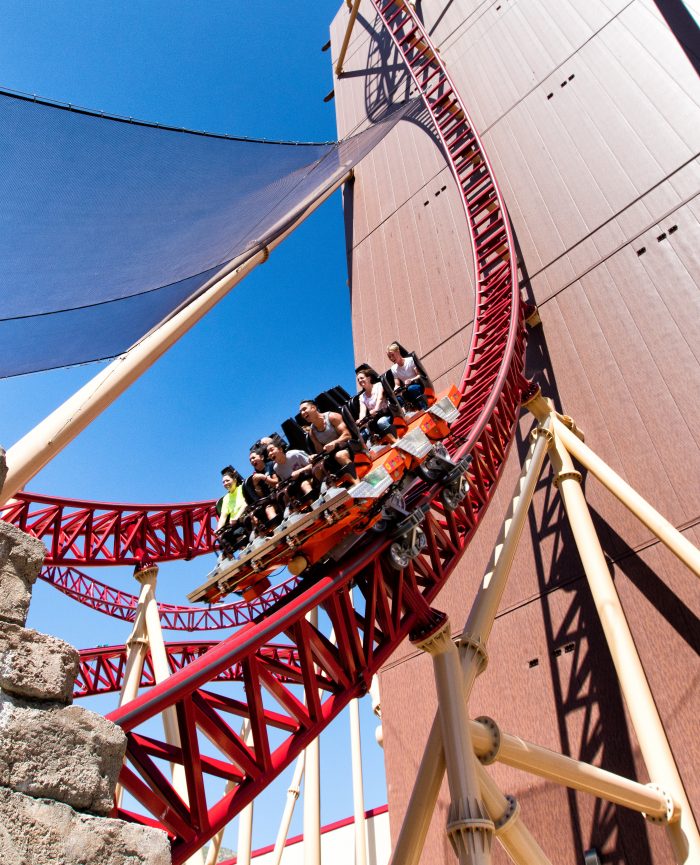 Every Type of Fun
Indoors, outdoors….either way, amusement is calling and we have options for everyone!
Play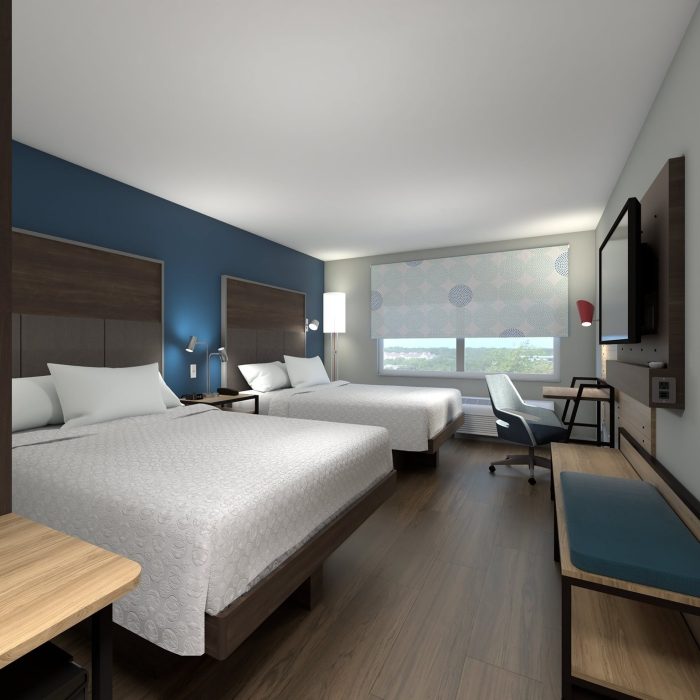 Find a Place to Stay
Want to stay longer? We don't blame you! Find a nice hotel or the perfect camp or RV spot for your stay.
Stay