19 June 2017
Ten Delicious Outdoor Dining Options in Davis County
by Discover Davis
When it comes to outdoor dining choices in Davis County, something delicious is always around the corner. Here, we've gathered a list of ten of our favorite restaurants with lovely outdoor dining areas to eat. No matter what you're in the mood for, we think you'll find something delicious on the menu.
---
Vito's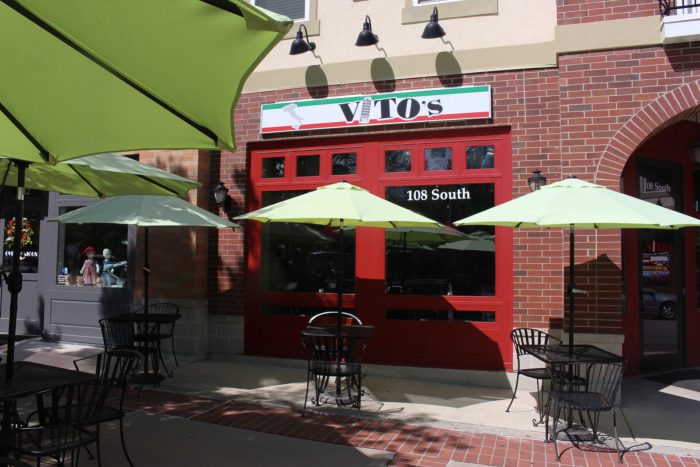 One online reviewer describes Vito's Philly cheesesteak sandwich as, "the best my mouth has ever tasted." Most other patrons agree as this restaurant ranks a 4.9 out of 5 in Facebook reviews. It started as a food truck but grew into a staple establishment thanks to local support.
100 South Main Street in Bountiful
Nielsen's Frozen Custard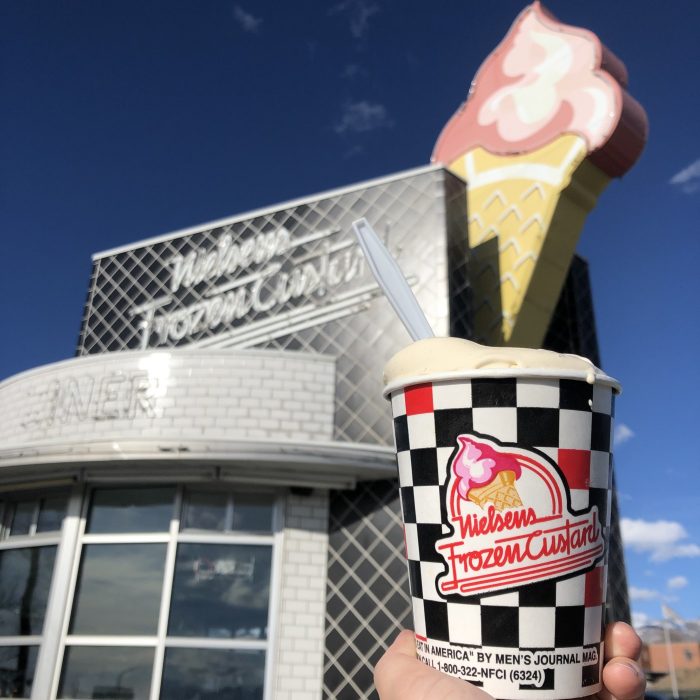 What's frozen custard? Nielsen's describes it as thick, soft, rich premium ice cream minus the fluff. They make it with eggs and freeze it shortly before serving, unlike traditional ice cream. And it tastes amazing. This retro ice cream shop and burger bar has been a classic in Bountiful since 1989 and has become nationally recognized.
570 West 2600 South in Bountiful
Caffe Torino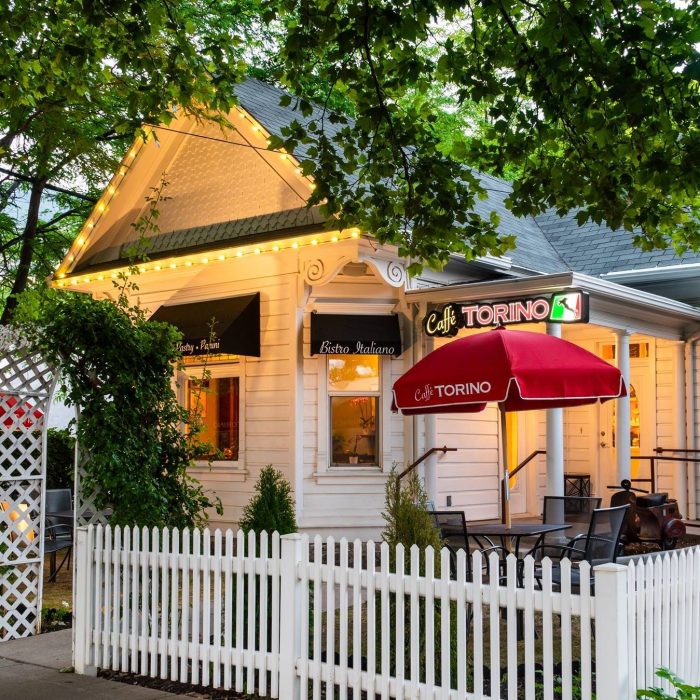 Authentic Italian crepes, gelato, coffee, pastries and non-coffee drinks. Located on quaint, historic Farmington Main Street which is lined with beautiful sycamore trees, with lovely outdoor dining.
58 N Main St in Farmington
Twigs Bistro & Martini Bar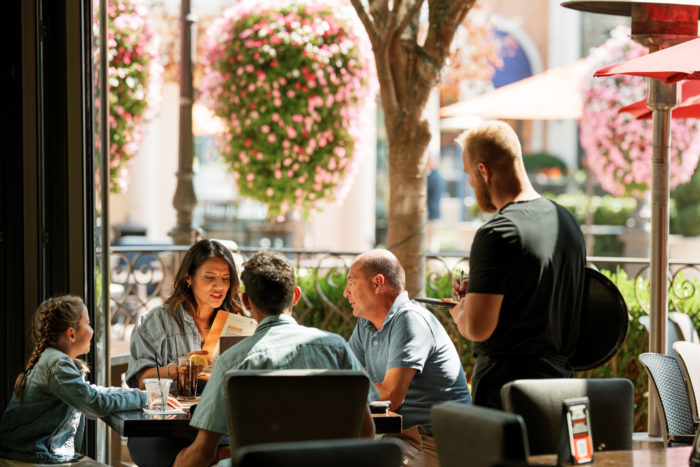 Enjoy delicious, family-friendly dining at Twigs, along with stunning views of the world-class fountain with choreographed lights at Station Park. And for adults, Twigs offers a huge variety of unique martinis and other cocktails.
Station Park (155 North East Promontory) in Farmington
Tortilla Union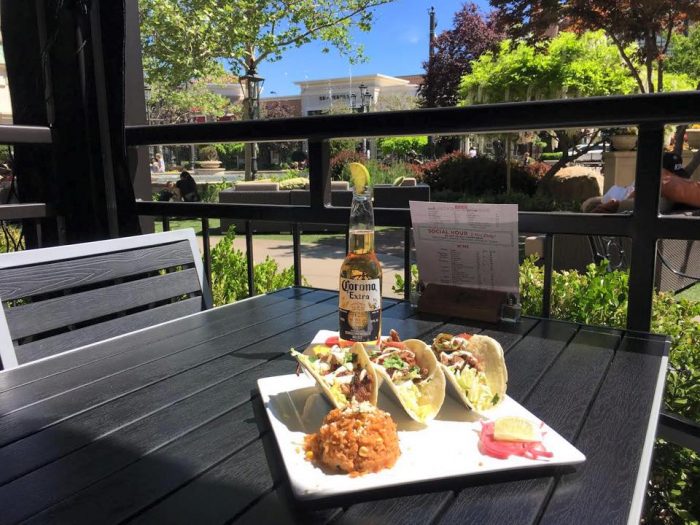 Serving Southwestern, Mexican and Baja-inspired food and drink in a family-friendly comfortable atmosphere. A place where friends come to meet and can enjoy great patio views of the fountain at Station Park. They have an impressive, creative adult beverage menu also.
Station Park (160 North West Promontory) in Farmington
Rooster's Brewing Company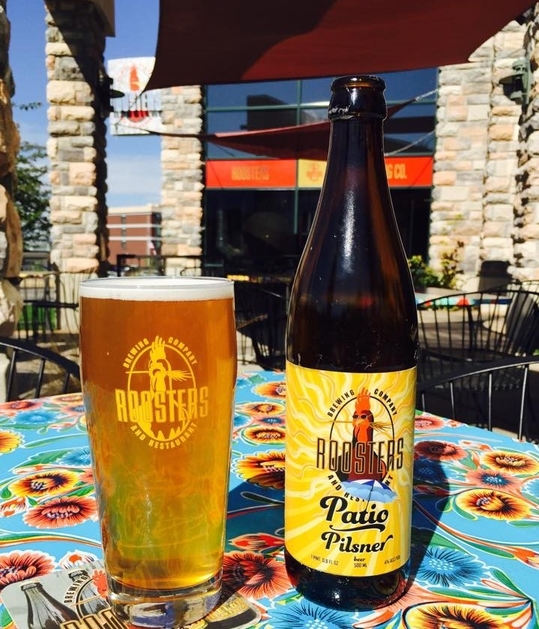 Rooster's is a microbrewery offering more than 26 unique and delicious beers. Their menu provides fresh and classy meals, perfect for date night. Enjoy a refreshing salad or their Naughty Fries with a craft brew on their outdoor patio.
748 West Heritage Park Blvd. in Layton
Boston's Pizza & Sports Bar
Whether you're cheering on your favorite team or just want to hang out on the patio, Boston's atmosphere is designed to help you relax.
748 Heritage Park Blvd. in Layton
Burger Stop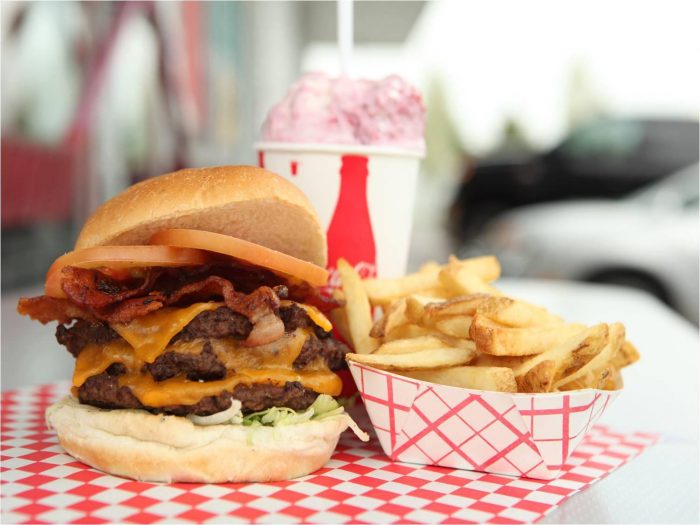 If you're in the mood for good, old-fashioned burgers, shakes and fries, Burger Stop hits the spot. It's a flashback to the days of the 50s and 60s, with checkered floors and hot rod car shows in the parking lot all summer.
323 East Gentile Street in Layton
Pace's Dairy Ann
This family-run, fast food burger bar was established in 1957, and offers high-quality burgers and unique ice cream treats. You can sit outside on a hot, sunny day with a slushy Rainbow to cool you off, or hang out there after dark to enjoy the neon green lights that light up the patio.
1180 South 500 West in Woods Cross
Manuel's El Burrito 
When Mexican food is what you're craving, Manuel's should top your list. This restaurant offers up originality, quality, freshness and flavor with some of the best Mexican food around.
1145 South State Street in Clearfield
Now that you've got some great options, it's time to satisfy your food cravings and go #eatindavis.