27 September 2018
Halloween Fun at Lagoon's Frightmares
by Discover Davis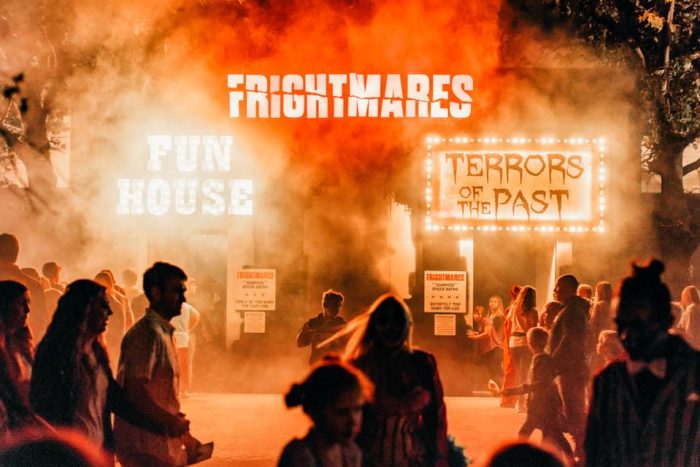 Lagoon Amusement Park goes all out for Halloween! Frightmares adds fright and fun throughout the park with Haunted Houses, kid-friendly Halloween walks, live performances and more.
Schedule & Hours:
Opening Day: Friday, September 14, 2018
Last Day: Tuesday, October 30, 2018
Fridays: 5pm to 11pm
Saturdays: 11am to 11pm
Sundays: 11am to 8pm
Extended Hours: Oct. 18-20 & 29-30, see Lagoon's website for more details.
Haunted Houses at Frightmares:
Lagoon rates their haunted houses for how scary they are, with a Spider Scale – 5 out of 5 spiders being the scariest.
[REMADE in 2018] Nightmare Midway – 4/5 Spiders Scary – As you watch your nightmares come alive, you may start to wonder if you will survive.
[NEW in 2017] Malevolent Mansion – 5/5 Spiders Scary – Tour this mansion if you dare, but beware, the malevolent spirits inside are prepared to scare!
Frightening Frisco – 4/5 Spiders Scary – Experience the Wild West as you pass through the old ghost town known as Frisco.
Nightwalk – The devil is your guide as you experience vampires and demons.
The Fun House of Fear – 3/5 Spiders Scary – Step inside a world where strange, freakish and odd collide.
Pioneer Village Scare Zone – 3/5 Spiders Scary – Take a stroll to see the haunting of Pioneer Village.
The Seance – 5/5 Spiders Scary – A fully immersive experience blends chilling live performance, intense physical effects and unexpected audience participation. In this multi-sensory experience, guests are thrust into the action as a simple ghost story comes to life!
New & Improved Hack-n-Slash Show
You won't want to miss the new and improved frightful entertainment, especially the Hack-n-Slash show found in the park.
Autumn is Beautiful at Lagoon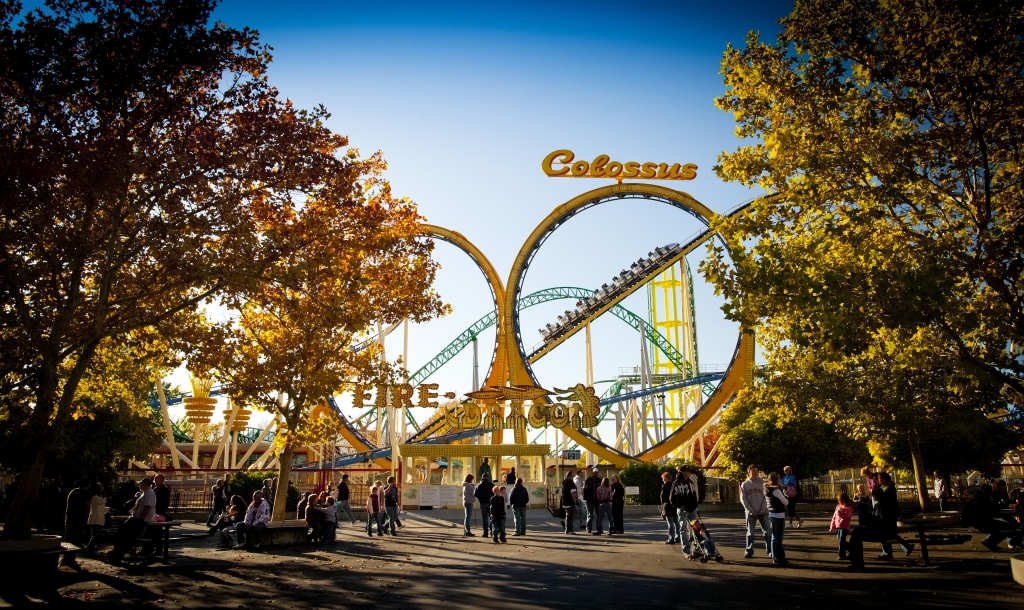 For the Little Ones:
There's a new Kiddie House and Treat Street, plus the Spook A Boo Walk Thru and Scary and Crow's Corn Maze for the youngsters. These fun walk-throughs are filled with friendly characters and fun for all ages.
If you or your child doesn't like being scared, then purchase a "No Scare Glow Stick" for just $1, that way frightening characters will know not to scare you.
The Frightmares characters do not come out until after 5 pm, so you can avoid them by going during the daylight.
Fast Pass
To pack as much fun as possible into one Frightmares visit, get the Time Warp Fast Pass for just $15 to skip the lines at Lagoon's haunted attractions.
Make sure to share your fun at Lagoon with us by using #PlayInDavis!