3 February 2021
Great Salt Lake Bird Watching
by ngraf
Each year, millions of birds flock to the Great Salt Lake to rest and feed during their long migratory journey from colder northern climates. More than 200 species of birds have been documented in the area, and around 60 species nest here.
As you can imagine, this makes for some incredible bird watching. It's no wonder it's such a popular pastime in Davis. With Bald Eagle migratory season in full swing and the Great Salt Lake Bird Festival on the horizon this spring, here are some birding hotspots to check out.
Antelope Island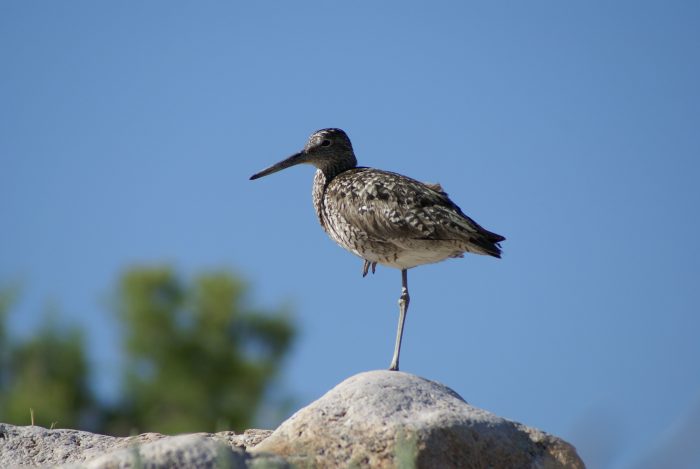 This Great Salt Lake island is one of the most popular birding destinations in northern Utah. Antelope Island's 7-mile causeway is an essential habitat for both migrating and breeding birds, and lucky birdwatchers will often see Wilson's Phalarope, kestrels, northern harriers, and rough-legged hawks plus ducks, grebes and other shorebirds. Keep an eagle eye out for Bald Eagle sightings, too, especially in February.
A diversity of feathered friends can be found throughout the island, such as chukar, rock wren, western meadowlark and peregrine falcons, to name just a few. A variety of owls – burrowing, great horned and barn – can also be found on Antelope Island. Garr Ranch is a prime location for birdwatching and home to some of the island's year-round resident birds.
Farmington Bay Waterfowl Management Area
Farmington Bay Waterfowl Management Area is another popular Bald Eagle hangout on the Great Salt Lake, and during the winter you might see dozens at a time. With a wingspan of six to eight feet across, these majestic creatures are a sight to behold.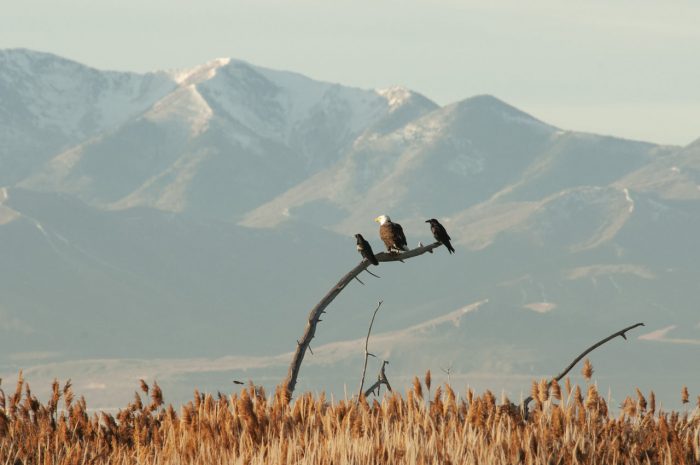 Millions of birds call this 18,000-acre refuge home either year-round or during migration. Tundra Swan stop here on their migration journey each fall, winter is peak season for Bald Eagles, and spring is a great time to see pelicans, cranes and other waterfowl, shorebirds and waders. While much of the property is protected during nesting season, the Great Salt Lake Bird Festival often provides an opportunity to visit behind the scenes.
Eccles Wildlife Education Center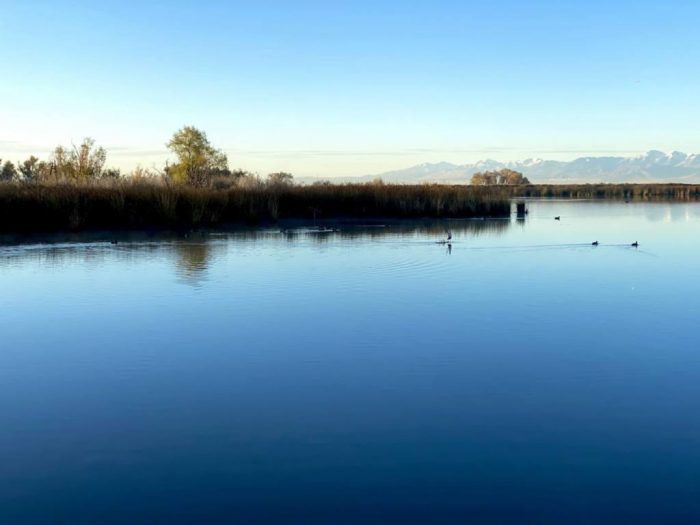 George S. and Dolores Doré Eccles Wildlife Education Center is another must-visit location for bird watching, providing a gateway to the remarkable Great Salt Lake wetlands. The center features a 1.6-mile trail through the wetlands and an education complex that includes the L.S. Skaggs Wetland Discovery Classroom, an auditorium and an exhibit building. Please visit the website for current hours of operation and safety policies.
Great Salt Lake Bird Festival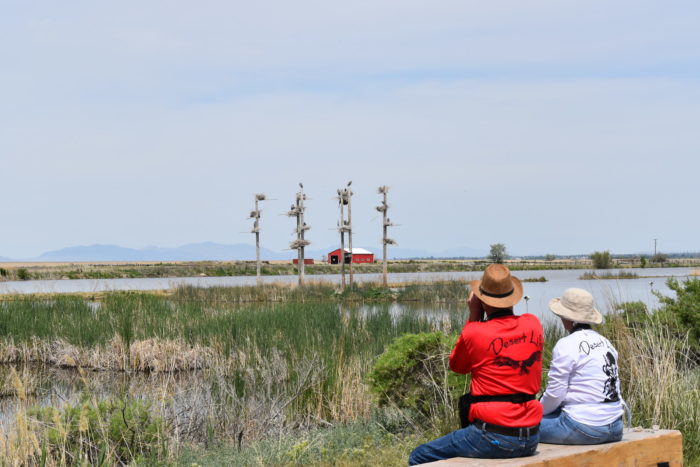 This annual festival is a multi-day event highlighting birds and other natural wonders around the Great Salt Lake. It's a great opportunity to learn more about Utah's birding hotspots, and go behind the gates during guided field trips. This year's Great Salt Lake Bird Festival will be held May 13-15, 2021, with many modifications in place. Visit www.GreatSaltLakeBirdFest.com to learn more.
See the full list of birding hotspots in and near Davis County.