8 May 2020
Foodie Friday: Kokonut Island Grill, Chris' Cafe, & HuHot
by Discover Davis
May 8, 2020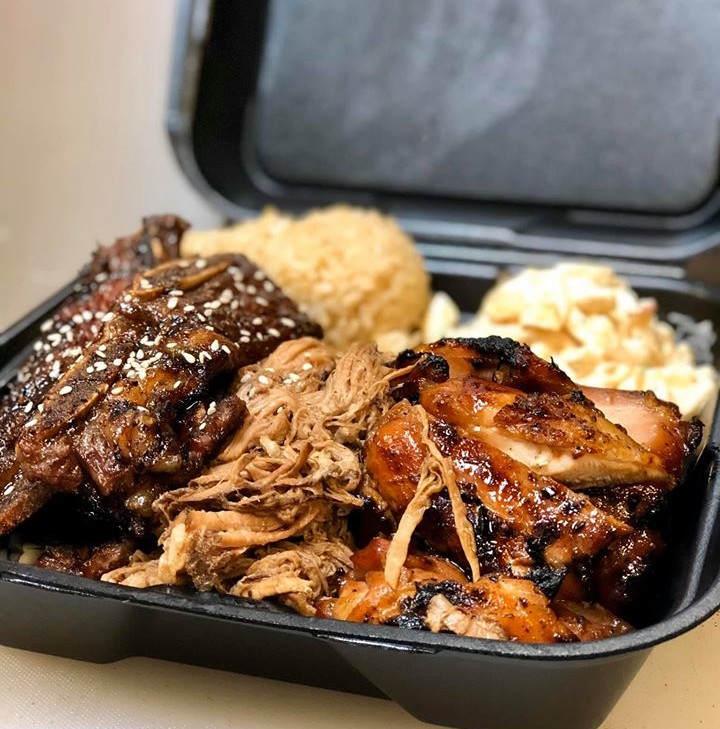 Kokonut Island Grill has been closed for the last several weeks because of COVID-19. With Utah's status being moved from High Risk (red) to Moderate Risk (orange), Kokonut Island Grill has re-opened for dine-in and takeout orders.
Kokonut Island Grill is a Hawaiian BBQ restaurant in Bountiful that serves traditional teriyaki chicken, katsu chicken, short ribs, kalua pig, Ahi Tuna Poke, spam musubi, and more. You can order meat separately or in a mixed plate of 2 or 3 meat options with rice and macaroni salad.
Kokonut Island Grill is open Monday-Friday from 11:00 am-8:00 pm; Saturday from 11:30 am-8:00 pm; closed Sunday.
Kokonut Island Grill
(801) 797-9029
1025 S 500 W
Bountiful, UT 84010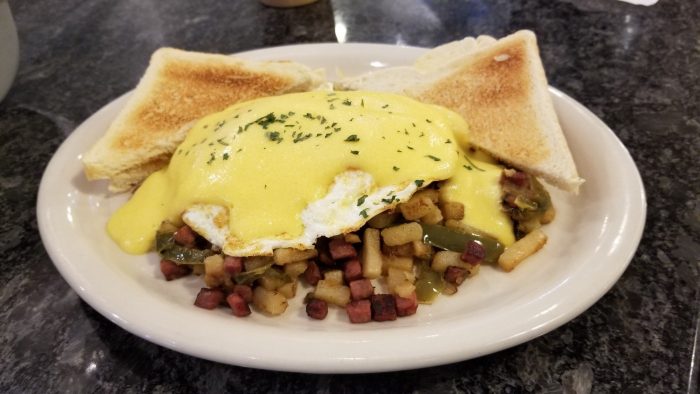 Chris' Cafe is a breakfast and lunch diner located in Centerville that has recently re-opened its dining room. They serve all of your favorite breakfast items like omelets, pancakes, breakfast sandwiches, biscuits and gravy, and more. Plus, they have great lunch items such as burgers, chicken, sandwiches, salads, and desserts.
If you are not comfortable dining in, Chirs' Cafe is still offering takeout orders. You can view their menu here and place your order over the phone.
Chris' Cafe is open 7 days a week:
Monday – Friday: 6:30 AM – 2:30 PM
Saturday: 6:30 AM – 2:30 PM
Sunday: 7:00 AM – 2:00 PM
Chris' Cafe
(801) 292-1500
56 E 1700 S
Clearfield, UT 84015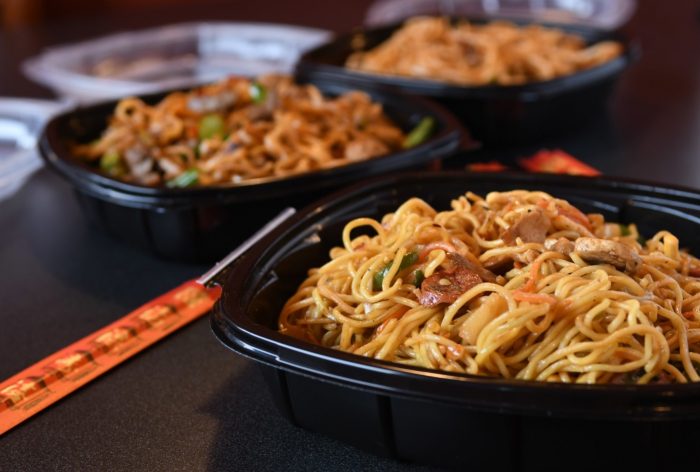 HuHot Mongolian Grill is a place where you can get exactly what you want by creating your very own customized stir-fry. First, select your choice of protein from 17 different meat and fish options, pick your base from various pan-fried noodles or rice, add in all of the vegetables you can think of, and top it off with one of 24 different sauces.
HuHot in Layton temporarily closed in March but is now open for takeout, curbside dining, or in-restaurant dining.
HuHot Mongolian Grill
801-444-5197
842 N Main St
Layton, Utah 84041
—
If you chose to dine-in at a restaurant, please follow all policies and instructions from restaurant staff, maintain social distancing, practice good hygiene, and consider wearing a face mask. All restaurants must limit tables to groups of 6, maintain 6 feet between parties at all times, and employees must wear masks.
Davis County Tourism and Events has created a comprehensive guide of Davis County restaurants and what services they will be offering during the COVID-19 outbreak. You can view this guide here. We hope that you will use this as a resource to help you support our local businesses during this uncertain time. We will continually be updating the guide, so please check back frequently.