21 July 2020
Animal Adventure
by Discover Davis
You don't have to go someplace exotic to experience the awe of wild animals. You can have a fun and animal-filled day right here in Davis County! These activities are exciting for all ages, so bring your high school kids and even grandma and grandpa along for this animal adventure.
Antelope Island State Park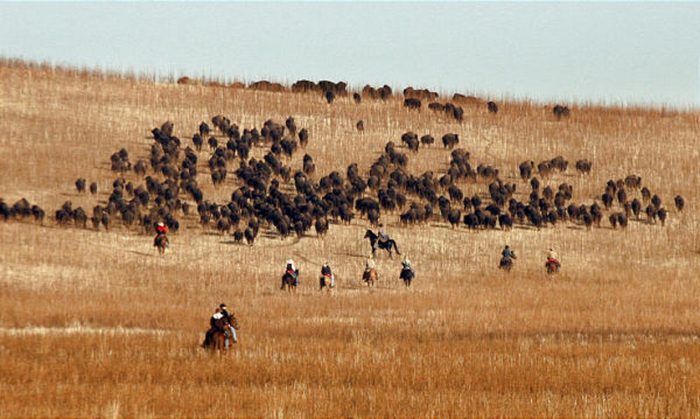 Antelope Island State Park is the largest island in the Great Salt Lake and covers 42 square miles. There are so many fun things to do at Antelope Island- you can hike, bike, swim in the Great Salt Lake, go horseback riding, or even just drive around the Island, taking in its beauty. Antelope Island is most known for its abundance of wildlife, particularly American Bison. Antelope Island has its own herd of 500+ bison that are very easy to spot. Other wildlife includes pronghorn sheep (AKA antelope), deer, coyotes, and tons of birds.
Wildlife on Antelope Island is typically more active and visible in the mornings. We suggest heading there first thing to be able to spot as many animals as you can. Antelope Island State Park has several roads for vehicle driving and tons of trails to hike. Check out a trail map here. Whether you explore Antelope Island on foot or by car, you will have an awesome animal adventure!
Deep-Sea Experience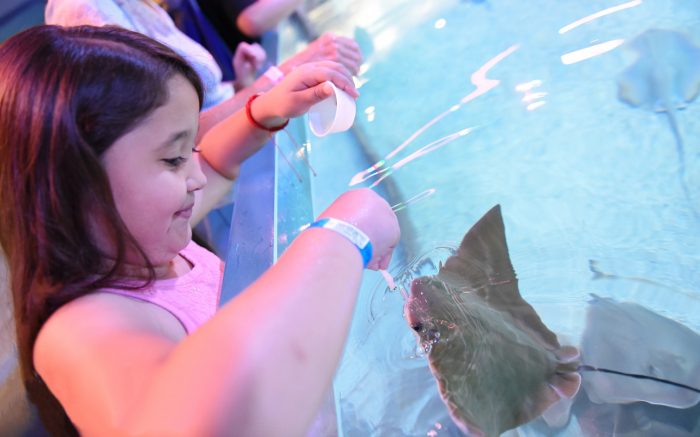 After experiencing the unique Antelope Island, head to Layton Hills Mall for lunch and to have an experience your family won't ever forget at SeaQuest Interactive Aquarium. Layton Hills Mall has a food court and several restaurants such as Chick-fil-a, Olive Garden, Buffalo Wild Wings, Subway, and Pretzelmaker, to name a few. Everyone in your family will find something they like at the food court!
Once you've satisfied hungry stomachs, head to the first floor to SeaQuest. SeaQuest is an interactive aquarium that offers experiences you won't get anywhere else in the state. Their motto is, "If you can reach it, you can touch it" making for a unique petting zoo meets aquarium experience. They have all of your favorite aquatic animals like stingrays, octopus, and jellyfish, plus land mammals like birds, otters, a sloth, and an adorable kinkajou.
A Birding Hot-Spot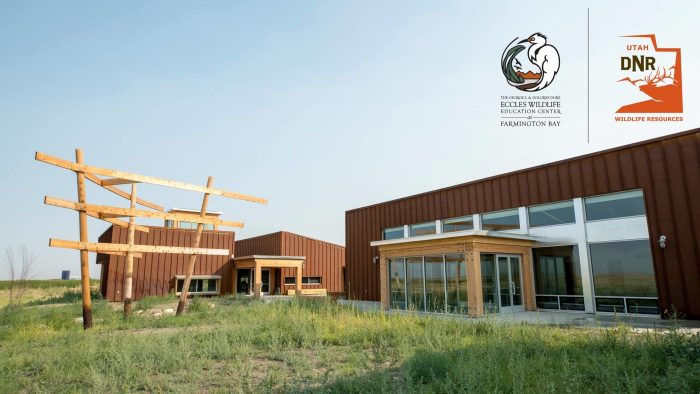 One of the many things that make Davis County unique is our abundance of wildlife, particularly birds. Because of the Great Salt Lake, millions of birds migrate through Davis County each year. Whether you are an avid bird watcher or not, you will definitely want to experience birding in Davis County.
The George S. and Dolores Doré Eccles Wildlife Education Center at Farmington Bay is a hotspot for birds, nearly all year long. The Eccles Wildlife Education Center has a 1.6-mile nature loop that winds through the wetlands and gives you endless opportunities for bird sighting. Inside the Education Center, you'll find many resources and friendly staff that will teach you about this important area and how to spot even the rarest of birds.
Station Park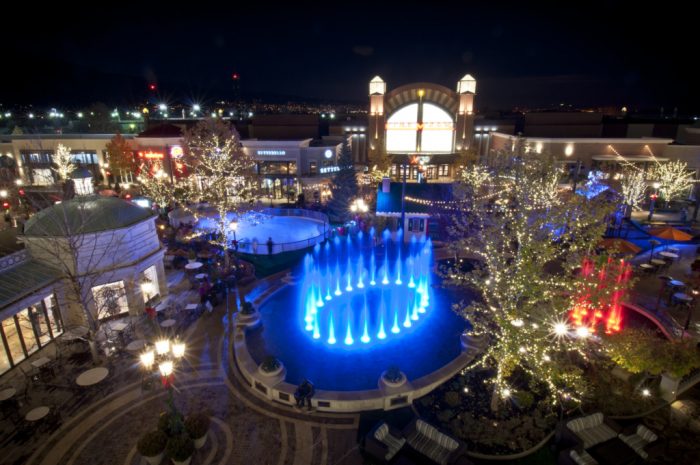 After your birding adventure, we recommend heading to Station Park for dinner and to wind down. Station Park is a beautiful outdoor shopping center that features everything from shopping, restaurants, a hotel, movie theater, salons, and more. Featured in the center of Station Park is their Fountain Square which is equipped with a beautiful lawn, fireplace, shaded patios, children's play area, and an incredible water fountain show with music and LED lights. They have over 30 restaurants and 65 stores, making it the perfect place to end your adventurous day.