19 November 2019
5 Davis County Restaurants That Can Provide Your Thanksgiving Meal
by Discover Davis
Let's face it, Thanksgiving dinners are a lot of work and not everyone enjoys cooking. If the thought of cooking a Thanksgiving meal makes you cringe, you're not alone. Davis County is home to over 400 amazing restaurants, many of which can take the hassle out of Thanksgiving for you and provide you with a delicious meal everyone will love. If you're hosting a Thanksgiving dinner this year, let these Davis County restaurants take care of the hard stuff (and you'll still get all the credit).
Harmons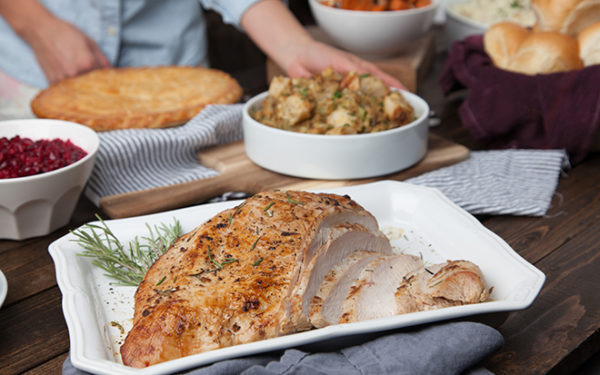 Not only can Harmons provide all of your Thanksgiving groceries, they can actually provide your entire meal, ready to go. Harmons has eight different Thanksgiving meals to choose from, complete with traditional sides like potatoes, cranberry sauce, and rolls. And Harmons won't let you forget about dessert either- all of their complete dinners include your choice of one of their fresh-baked pies. Harmons' complete dinners can feed up to 12 people and have options for ham or turkey, starting at $130.
Cracker Barrel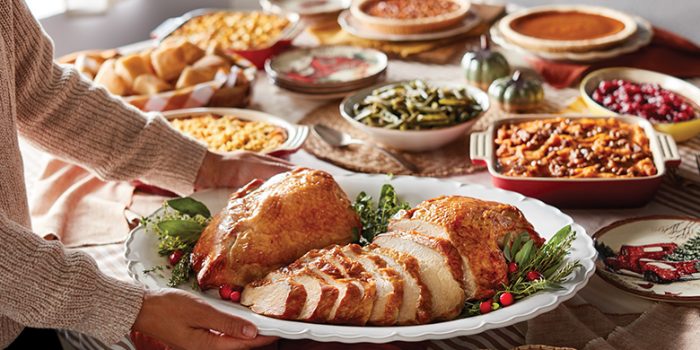 Cracker Barrel's Heat n' Serve holiday meals have become a tradition for many over the years. Complete with turkey breasts, gravy, and all of the fixings that go with it, it's an easy, worry-free Thanksgiving option. Their Thanksgiving meal comes chilled and ready to heat, going from your oven to table in 2 hours or less. Or, if you're just in need of some dessert help, Cracker Barrel's got you covered with their selection of pies, including pumpkin pie, pecan pie, chocolate pecan pie, apple pecan streusel pie, and all-American apple pie.
Don't even want to worry about dishes or having a clean house? Cracker Barrel will be open regular business hours on Thanksgiving Day (6 am-9 pm) and will be serving a traditional Thanksgiving meal beginning at 11 am.
Golden Corral
For the most Thanksgiving meal options, check out Golden Corral's holiday meals menu. From whole roasted turkey to prime rib to ham and fried chicken, you're bound to satisfy even your most picky eaters. Order complete meals with their paired sides, or get full customization and order your meat by the pound and hand select your favorite sides and desserts.
Costco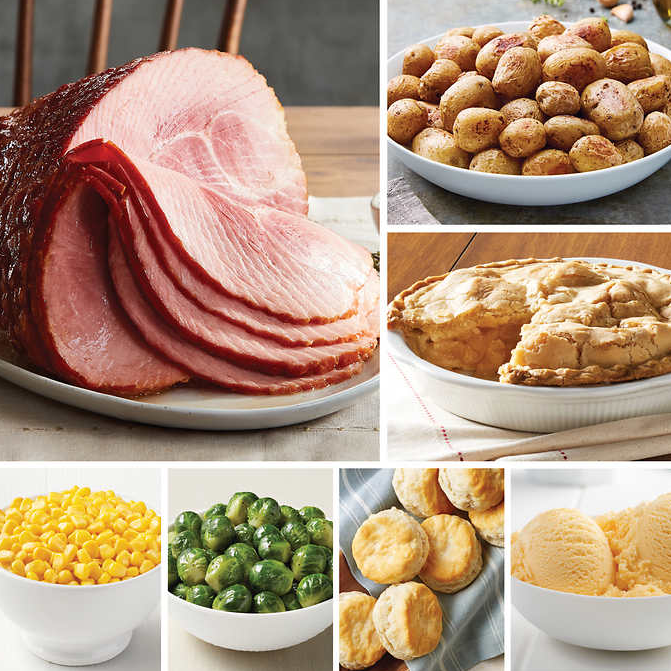 While Costco's traditional turkey Thanksgiving meal is sold out online, you can still order their Schwan's Spiral Ham Dinner kit that serves eight. This fully cooked meal ships to you frozen, so all you have to do is thaw, reheat, and eat! This meal includes an 8.5-pound ham, baby potatoes, Southern-style biscuits, corn, brussels sprouts, apple pie, and vanilla ice cream, all for just $11.80 per serving. Costco also has an array of ready-made meal items at the Bountiful location that can supplement any homemade meal.
R&R BBQ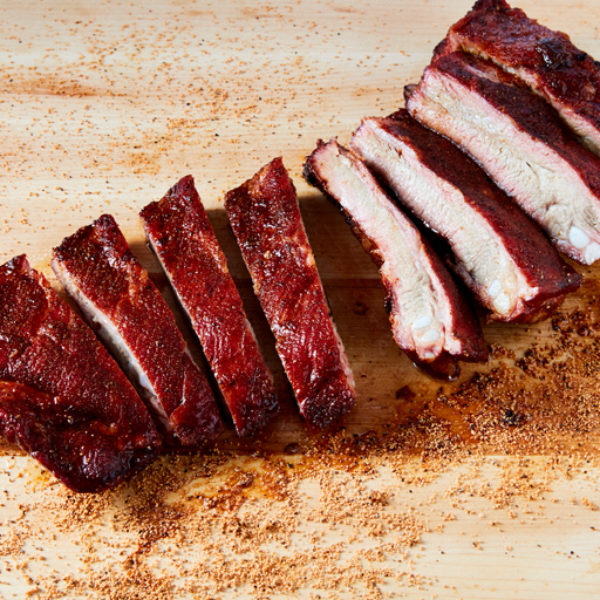 For a delicious slow-smoked, melt-in-your-mouth turkey, try R&R Barbeque in Farmington or Bountiful.  Their fresh 18-22 lb. turkeys can feed larger groups up for 20 people for just $85. Prepare your own sides or order theirs, like potato salad or coleslaw for a truly delicious and unique Thanksgiving meal.