1 November 2022
Veterans Day in Davis County
by Discover Davis
On Friday, November 11, 2022, the United States will celebrate Veterans Day to honor those who have served our country. Here are a few ways Utahns can pay tribute on Veterans Day in Davis County.
Layton City: Veterans Parade
Saturday, November 12th, Layton City, the Northern Utah Vietnam Veterans of America (VVA), and the Fleet Reserve Association (FRA) will host the annual Veterans Parade. This is the 16th year of the parade and the 4th time it has been held in Layton. The parade will begin at 11:11 am and will make its way through Layton City, ending in Layton Commons Park at Constitution Circle, just south of the newly constructed Vietnam Memorial Wall Replica (see route map below). Anyone is welcome to participate in the parade, regardless of veteran status. Parade lineup is at 9:30 am at Talbot and Elm Street. In past years, the parade featured vintage military vehicles, Junior ROTC units, marching bands, and equipment from Hill Air Force Base.
Once the Veterans Parade concludes, Layton City, the VVA, and the FRA will conduct a Veterans Honors Ceremony at the Vietnam Memorial Wall Replica site. This Honors Ceremony is another great way to show your support for Davis County Veterans and to visit the Vietnam Memorial Wall Replica site. This memorial wall is a beautiful replica of the original national Vietnam Memorial in Washington D.C, built approximately 80% to scale. The 360-foot long replica displays 58,000-plus names of Americans who died fighting in Vietnam and is a beautiful tribute to the names listed and their families.
Utah has more than 50,000 Vietnam veteran citizens today and more than 28,000 Utahns served in the Vietnam War, according to the U.S. Department of Veterans Affairs.
Veterans Day Program: Honor, Sacrifice & Freedom
Join us in Centerville for a short program, a time of reflection and a service project for our troops. Please dress in Sunday best.
Where: Freedom Hills Park
When: November 11 | 9:00 am – 10:00 am
Layton Vietnam Veterans Memorial Wall
Layton's replica of the Vietnam Veterans Memorial Wall is a powerful testament to the 58,317 men and women lost to the Vietnam War, including 366 service members from Utah and six from Layton. All names are on the same panel and location as the original Wall in D.C., listed in chronological order by date of loss, beginning at the center moving out to the right (east), then from the far left (west) back to the center. Eight benches around the walkway are dedicated to the eight women who lost their lives in Vietnam. Designed at 80-percent scale of the original, Layton's Vietnam Memorial Wall is 360 feet long and stands 9.5 feet high at the apex.
Where: Located on the north end of the Layton Commons Park, 437 N Wasatch Drive, Layton Utah.
Hill Aerospace Museum
With an estimated 143,771 veterans in Utah, it's no wonder that the Hill Aerospace Museum is one of the premier attractions in Davis County. A visit to the museum is a great way to honor U.S. veterans and learn about military history. Located on the northwest corner of Hill Air Force Base, the museum opened in 1986 as a part of the United States Air Force Heritage Program. More than 160,000 visitors from around the world visit this mecca of military history each year.
Walk through aviation history with aircraft highlights such as the SR-71 Blackbird, B-17 Flying Fortress, P51 Mustang, F15 Eagle, B-29 Superfortress and a replica Wright Flyer. Over 90 military aircraft, missiles and aerospace vehicles are on display inside the Major General Rex A. Hadley Gallery and the Lindquist Stewart Fighter Gallery, as well as outdoors on the museum grounds. The collection highlights five eras — The Beginnings, World War II, Dawn of the Jet Age, The Cold War, and Keeping the Peace — and features over 4,000 objects including aircraft, military vehicles, missiles, ordnance, military uniforms and artwork.
When: Wednesdays through Saturdays 10 a.m. to 4 p.m.
Discover Davis: Interesting History Fact — Davis County is named for Captain Daniel C. Davis, officer of the Mormon Battalion's Company E. The battalion participated in one of the longest marches in American military history, over 2,000 miles from Iowa to California.
---
Memorial Sites in Davis County
---
Discover more in Davis
Whether you're just here for the day, the weekend, or temporarily stationed at HAFB, you can find monthly events to plan ahead and more indoor and outdoor amusement options to maximize your experience in Utah's Amusement Capital!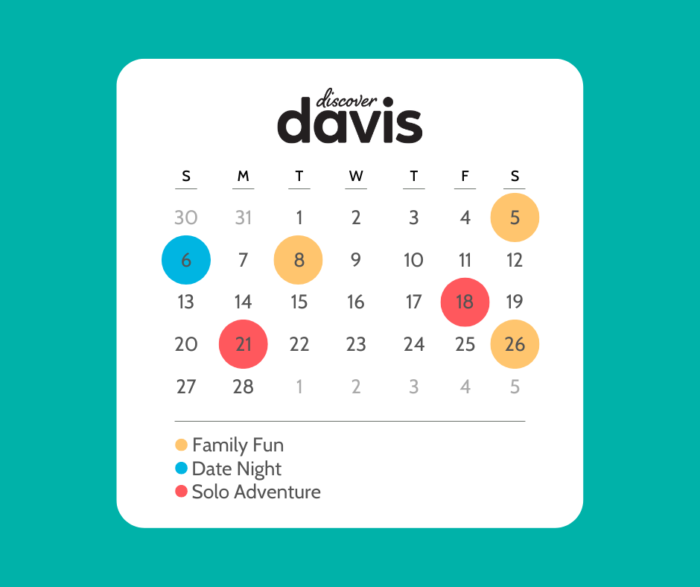 Fun All Month Long
There is always more to do in Davis! Check out our events blog to find out what's happening this month!
Plan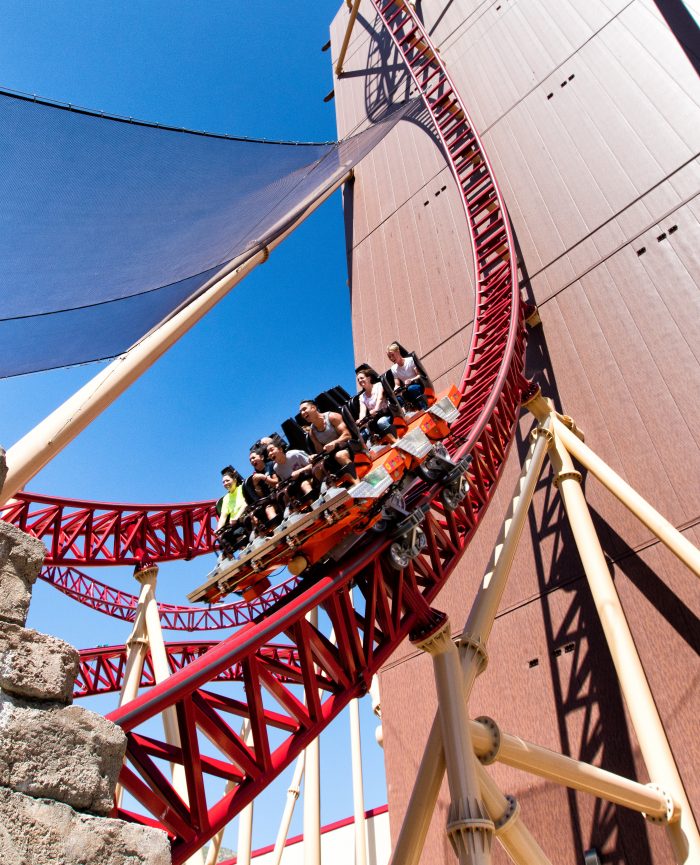 Every Type of Fun
Indoors, outdoors….either way, amusement is calling and we have options for everyone!
Play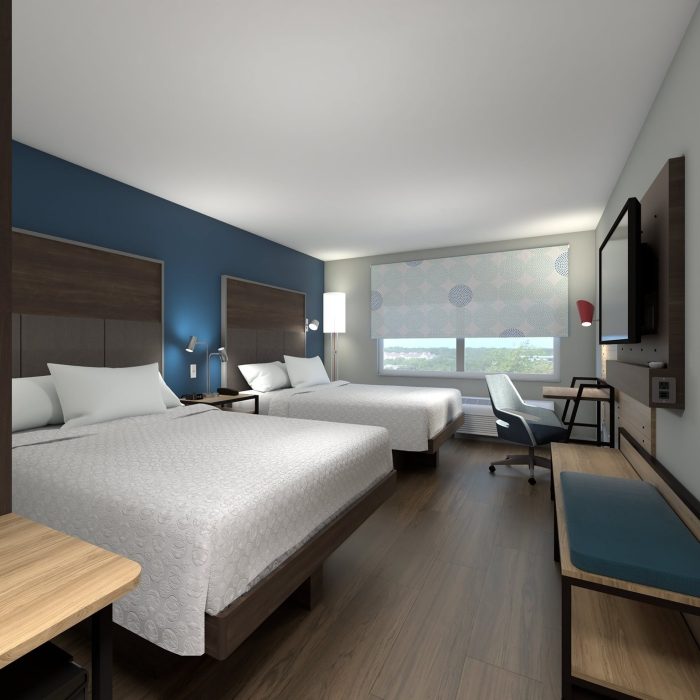 Find a Place to Stay
Want to stay longer? We don't blame you! Find a nice hotel or the perfect camp or RV spot for your stay.
Stay