26 August 2020
Hiking Davis County: Thurston Peak
by Discover Davis
A summer of hiking across Davis County leads to the County's highest point: Thurston Peak! Thurston Peak is an 8.5-mile intermediate-level trail that is great for experienced hikers or those looking for an all-day adventure. This trail starts near Francis Peak and offers an adventure before you even step out of the car.
To reach where this trail starts, you'll want to head up the beautiful Farmington Canyon. The road up Farmington Canyon is not paved but typically well maintained. However, the road is narrow and a large portion does not have side rails, so the drive is an adventure in itself!
After about 8 miles on Farmington Canyon, the road will turn into a narrow dirt road best suited for 4WD vehicles with high clearance. A smaller car may be able to safely handle this road but road conditions vary greatly depending on how frequently it has been used and if there has been rainfall recently.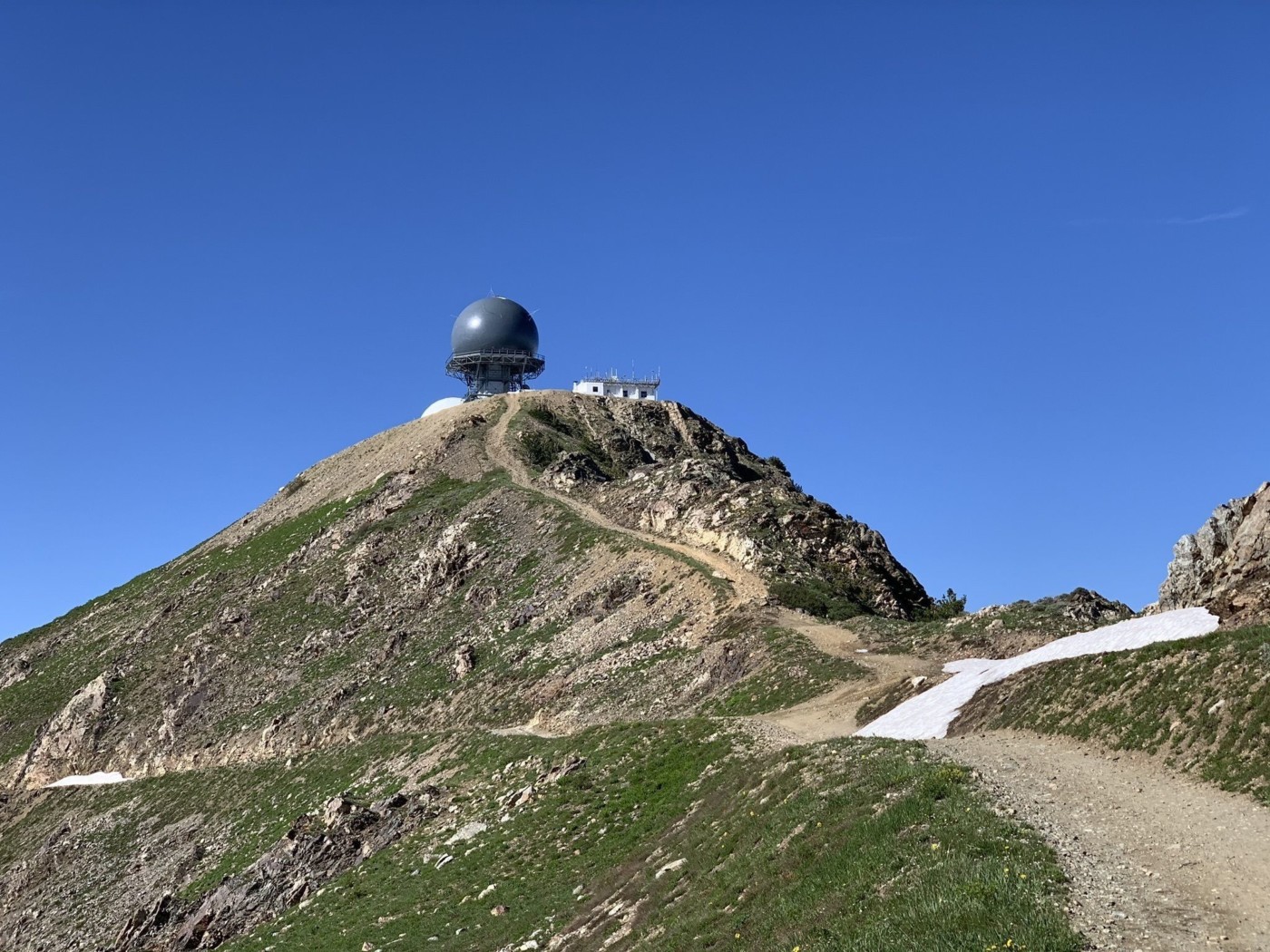 After approximately 12 miles, you will be nearing the "golf balls" (radio towers) and Francis Peak, this is where it is best to park. See a map here. Near where you park, there will be a trail to your right. It is best to follow along with that trail and follow along the east side of the radio towers (shown in the linked map), otherwise, you'll be summiting Francis Peak along the way. The first 1.8 miles will be a rugged ATV dirt road. If you have an ATV, truck, or other high clearance vehicle, you can continue to drive along this trail to save time.
The rest of the trail takes you above the tree line and along the ridgeline of the mountain range. The trail is mostly rolling hills, so expect frequent elevation changes and steep hills, even on the way back. There is also little to no shade on this hike. If hiking in late spring or early summer, you may encounter snow at high elevations so spikes or trekking poles are recommended.
Once you reach the peak, you'll be wowed by breathtaking views of the valley. You'll be able to see all the way out to Antelope Island State Park, the Great Salt Lake, all of Davis County, and even parts of Salt Lake City. On the other side, you'll get spectacular views of the backside of the Wasatch Mountains and a look into Morgan County.
Additional Resources:
AllTrails
Road Trip Ryan
The Trek Planner
Girl on a Hike
While visiting this trail, remember to practice #ResponsibleRecreation. Maintain social distancing, stay home if you are sick, keep dogs on a leash and pickup after them, and "pack it in- pack out".