6 June 2023
Splash Into Fun This Summer – Outdoor Pools & Splash Pads in Davis
by Discover Davis
School is out and temperatures are rising, which means it's time to take a trip (or two) to the pool. Cool off from the summer heat and take your family on a fun adventure at one of many outdoor pools and water parks in Davis.
Lagoon-A-Beach
Connected to Lagoon Amusement Park, Lagoon-A-Beach is a family favorite for cooling off in the summertime. Beat the heat in the Beach's six acres of surging slides, twisting hydro tubes, crystal waterfalls, bubbling fountains and summer swimming. Take a ride through the rapids, float the lazy river, or soak up the sun at this classic Davis waterpark.
Give your family an all-day adventure at Lagoon! One day ticket to Lagoon gives you access to all park rides, Lagoon-A-Beach, and Pioneer Village. Spend the morning hitting all the favorite Lagoon rides like Cannibal and Wicked, then take a stroll through Pioneer Village to settle down from all that adrenaline. Then beat the afternoon heat by splashing at Lagoon-A-Beach. Lagoon makes for a perfect summertime family adventure!
Lagoon-A-Beach Summer Hours: Daily from 12 pm – 7 pm.
Don't want to get completely submerged or not bathing suit ready? Check out some of Lagoon's best water rides if you simply want to cool off without having to put your bathing suit on!
The Log Flume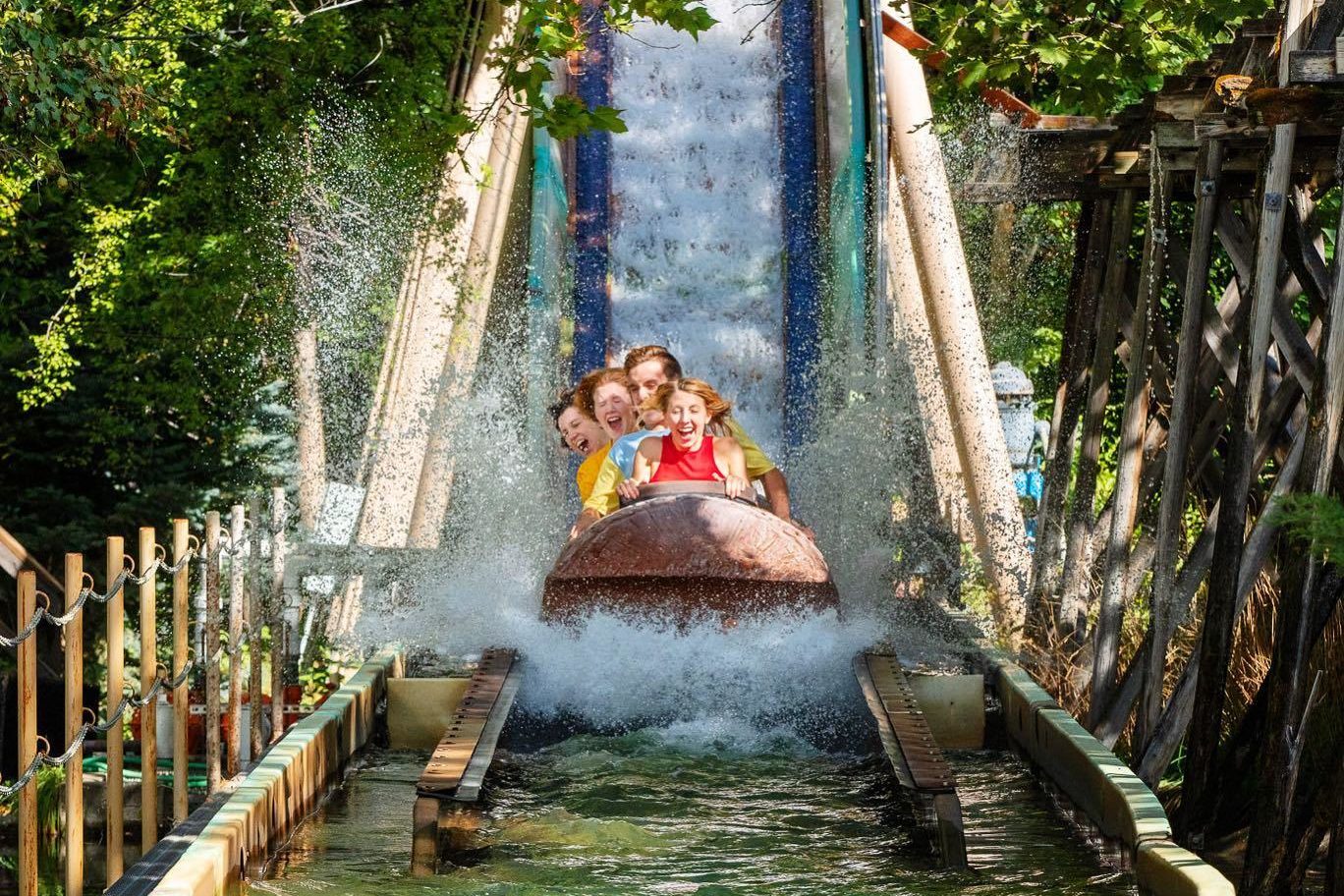 The Log Flume is a fun four-person open log ride that takes you along a nice float through some trees and then hoists you up to a steep, water-y drop. If you want a heftier soak, we suggest loading heavier people in the front!
Rattlesnake Rapids
Rattlesnake Rapids is as close as we get to whitewater rafting in Davis. You'll get fairly soaked on this ride, especially the unfortunate soul who gets hit by the waterfall near the end!
---
Cherry Hill
Cherry Hill has been providing outdoor family fun in Davis for over 50 years! What once was a cherry farm has adapted and evolved into a full-scale water park complete water slides, foam-padded river run, lazy river, water playground, 2 pools, mini-golf, and a campsite. Other activities include:
6000 sq.ft. Jungle Maze
Jungle Boats
Mini Golf
Rock climbing
Aeroball Trampoline Game
BattleStar Blasters
Hamster Haven Playport for Kids
You and your family can spend the day splashing around and soaking up the sun at Cherry Hill. When your kids are hungry and need to refuel, Cherry Hill has 3 restaurants on-site that serve delicious fresh fruit pies and turnovers, pizza, hamburgers, fries, chicken sandwiches, pretzels, churros, and more. Lunch at Cherry Hill will be easy, convenient, and fast, meaning you and your family can get back to playing!
Cherry Hill Water Park Hours: Monday-Saturday from 10:30 am-8:00 pm. Closed Sundays
---
South Davis Rec Center
If you're looking for other water activities like swim lessons, swim team, water aerobics, or lap swimming, then the South Davis Rec Center is the place for you! Along with a leisure pool and a lap pool, South Davis Rec Center offers other activities for the whole family like tennis, pickleball, ice skating, fitness classes, and more.
The facility's pirate-themed outdoor pool features a pirate ship for exploring and a splash pad. The outdoor portion of the South Davis Rec Center is perfect for younger children. Indoors, you'll find a leisure pool and lap pool for swimming, which older children and adults may enjoy more. The South Davis Rec Center truly offers a never-ending schedule of activities for your family, friends, or even just yourself.
Facility hours may vary.
Check hours here.
---
Layton City Surf 'n Swim
Layton City's Surf 'n Swim is most known and loved for their unique wave pool! Every day from 12:00-6:45 pm, Surf 'n Swim's large pool becomes an ocean featuring four different types of ocean waves from all around the world. The wave pool is best enjoyed in a tube, which can be rented on-site for $3 each. There is also a smaller pool that always has two lap lanes available to those patrons who would like to lap swim during the day. It also features a diving well area and a small child's pool play area of 1 1/2 feet deep.
The Surf 'n Swim facility also offers lap swimming, deep water aerobics, senior and shallow water aerobics, swim lessons, and racquetball.
Facility hours and admission pricing may vary depending on activity.
Check hours and admission information here.
---
Farmington City Swimming Pool
The Farmington City Swimming Pool is now open through Labor Day! This community pool is a great place to spend the summer day and is complete with waterslides and diving boards that the whole family will love. Farmington City offers a wide range of private and group swimming lessons throughout the summer, as well as water aerobics classes.
You must make a reservation in advance and online to gain access to the pool during open swim hours. Reservations open on Wednesday for the following week. Those who do not have a reservation will not be able to enter the pool area. Make a reservation here.
Facility hours may vary. Check hours here.
Season passes and punch cards also available. Learn more.
---
Splash Pads
Bountiful Town Square
If you'd like to enjoy the nice weather in a park, next to a Fiiz, while your littles play in a fountain/splash pad? Head to the north side of Bountiful's Town Square with a picnic, grab some Fiiz, and enjoy the park!
Enjoy these parks with great splash pads in Davis:
Syracuse Island
Loy F Blake Park
Forbush Park
Centennial Park
Legacy Park
Foxboro North Regional Park
Ellison Park
Heritage Park
---
Discover more in Davis
Whether you're just here for the day, the weekend, or temporarily stationed at HAFB, you can find monthly events to plan ahead and more indoor and outdoor amusement options to maximize your experience in Utah's Amusement Capital!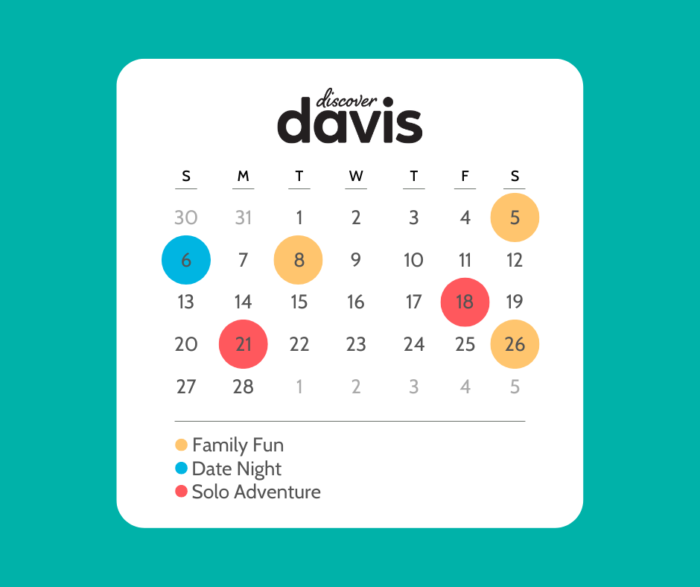 Fun All Month Long
There is always more to do in Davis! Check out our events blog to find out what's happening this month!
Plan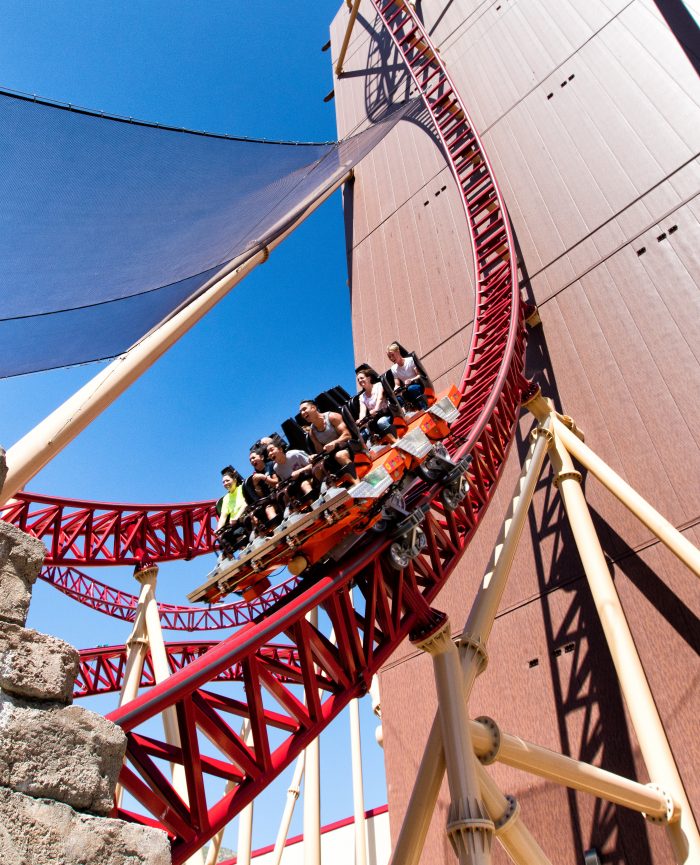 Every Type of Fun
Indoors, outdoors….either way, amusement is calling and we have options for everyone!
Play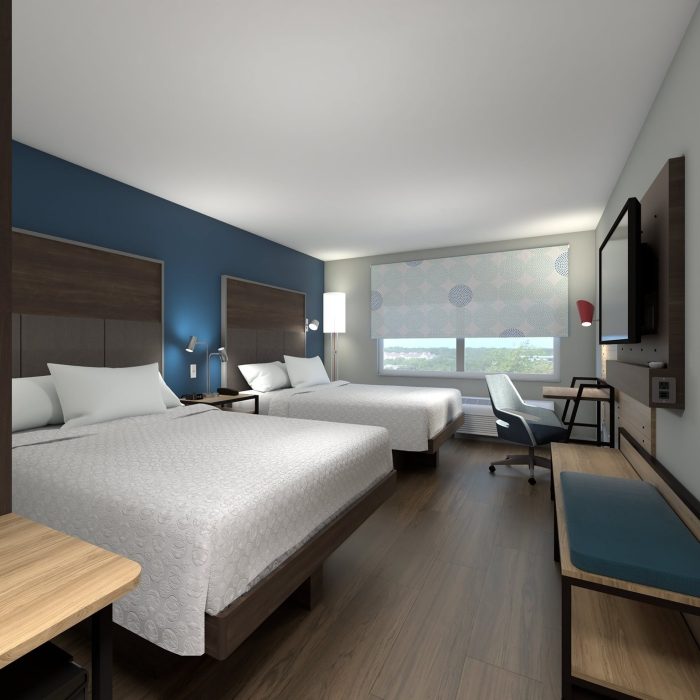 Find a Place to Stay
Want to stay longer? We don't blame you! Find a nice hotel or the perfect camp or RV spot for your stay.
Stay