7 May 2020
6 Ways to be Responsible While Outdoors
by Discover Davis
Spending time outdoors on trails and at parks is a great way to exercise, relieve stress, escape cabin fever, and improve your mood. However, due to the combination of COVID-19 stay-at-home orders and warmer weather in the last few weeks, many outdoor recreation areas have become very popular. Whether you are visiting a trail, state park, golf course, or even just a city park, we all must do our part in #ResponsibleRecreation.
"Responsible Recreation" means acknowledging that we all have a role in keeping one another safe. To help, we've outlined 6 key ways to help you play your part in being a responsible recreator. Following these guidelines will help keep our communities safe while preserving our beautiful mountains and land.
1: Social Distancing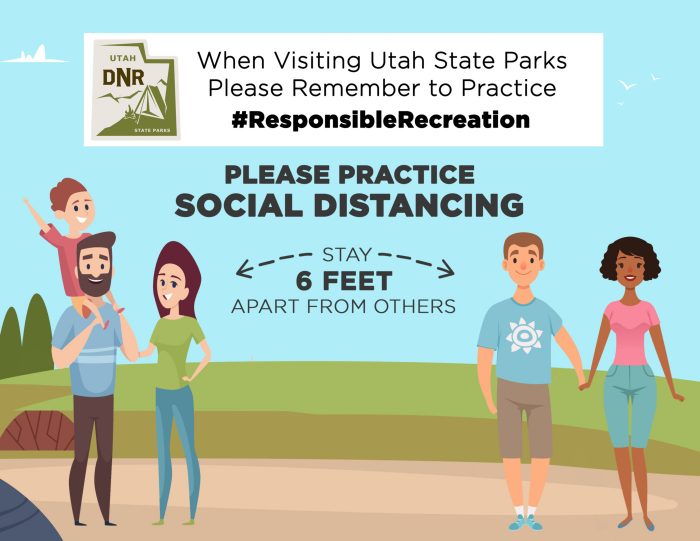 By now, we should all be professionals at social distancing. Even though the state and county are slowly starting to re-open, that doesn't mean social distancing should go out the window. Social distancing is still a very important part of flattening the curve and keeping our communities safe.
While at a trail, golf course, fishing pond, or park, you and your family should be keeping at least 6-feet of separation from other people or groups. Congregating at trailheads or other common areas should be avoided.
2: Stay Home if You Are Sick
If you are feeling sick in any way or are experiencing COVID-19 symptoms, do not visit recreation areas. We ask that you stay home and seek guidance from your doctor or healthcare professional.
Visitors should also utilize healthy hygiene practices and follow the recommended "Clean-Avoid-Cover" guidelines. Clean your hands with soap and water or an alcohol-based sanitizer. Avoid close contact with anyone who is experiencing flu-like symptoms. Cover your nose and mouth when you cough or sneeze with a tissue or into your upper sleeve.
3: Stay on Designated Trails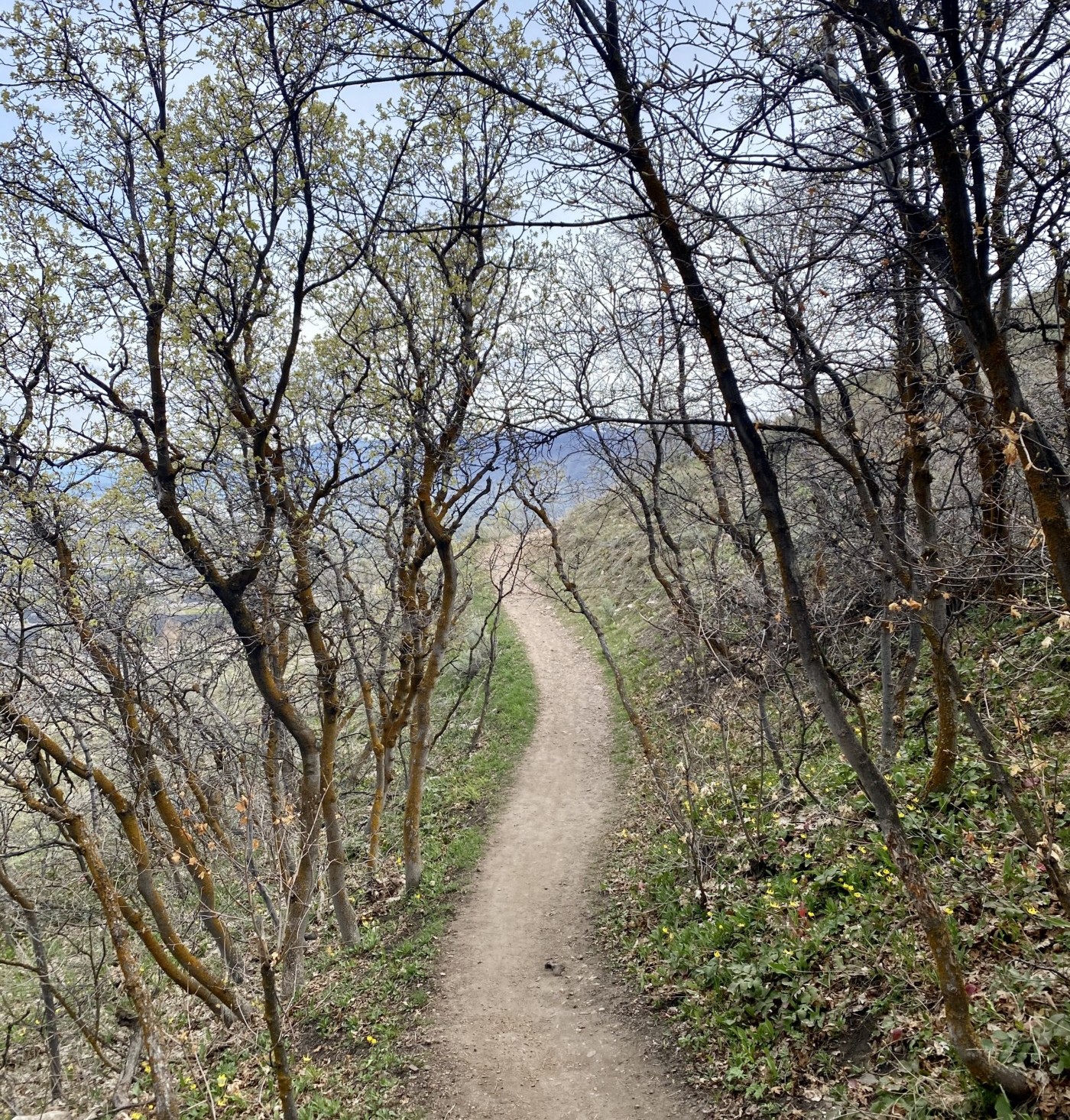 It can be fun to go off and explore untouched areas, but one of the best ways to preserve our beautiful land is to stay on the designated trail paths. Staying on trails not only keeps you going in the right direction but also helps keep the areas outside the trail beautiful and lush. When too many people go off-trail, the vegetation suffers and over time becomes worn down, thins out, and has difficulty re-growing. Staying on designated trail and pathway areas is the simplest way to preserve Davis County's beautiful land.
4: Pack It In- Pack It Out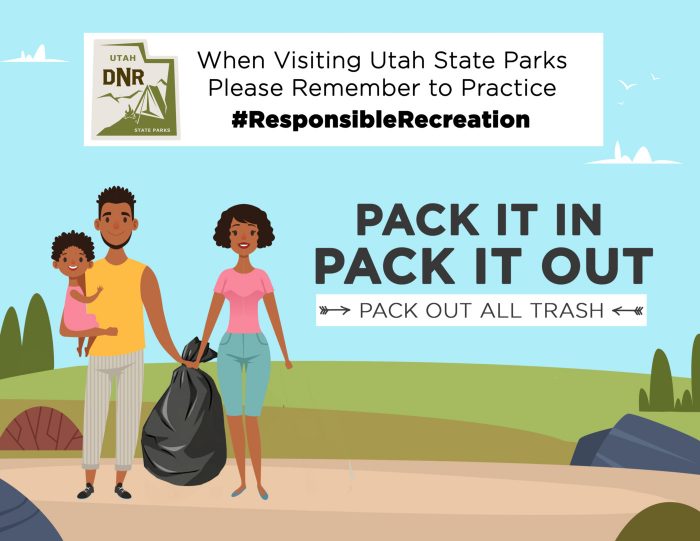 Whatever you bring in to your favorite recreation area, you need to take out as well. Many facilities like visitor centers, campgrounds, or restrooms may be closed because of COVID-19, so an extra effort needs to be made by visitors to keep parks and trails clean.
Keeping parks and recreation areas clean and tidy is a key part of ensuring an enjoyable outdoor experience for everyone. Please utilize appropriate garbage and restroom facilities. If none are available, please remember to pack out what you bring in.
5: Keep Track of Furry Family Members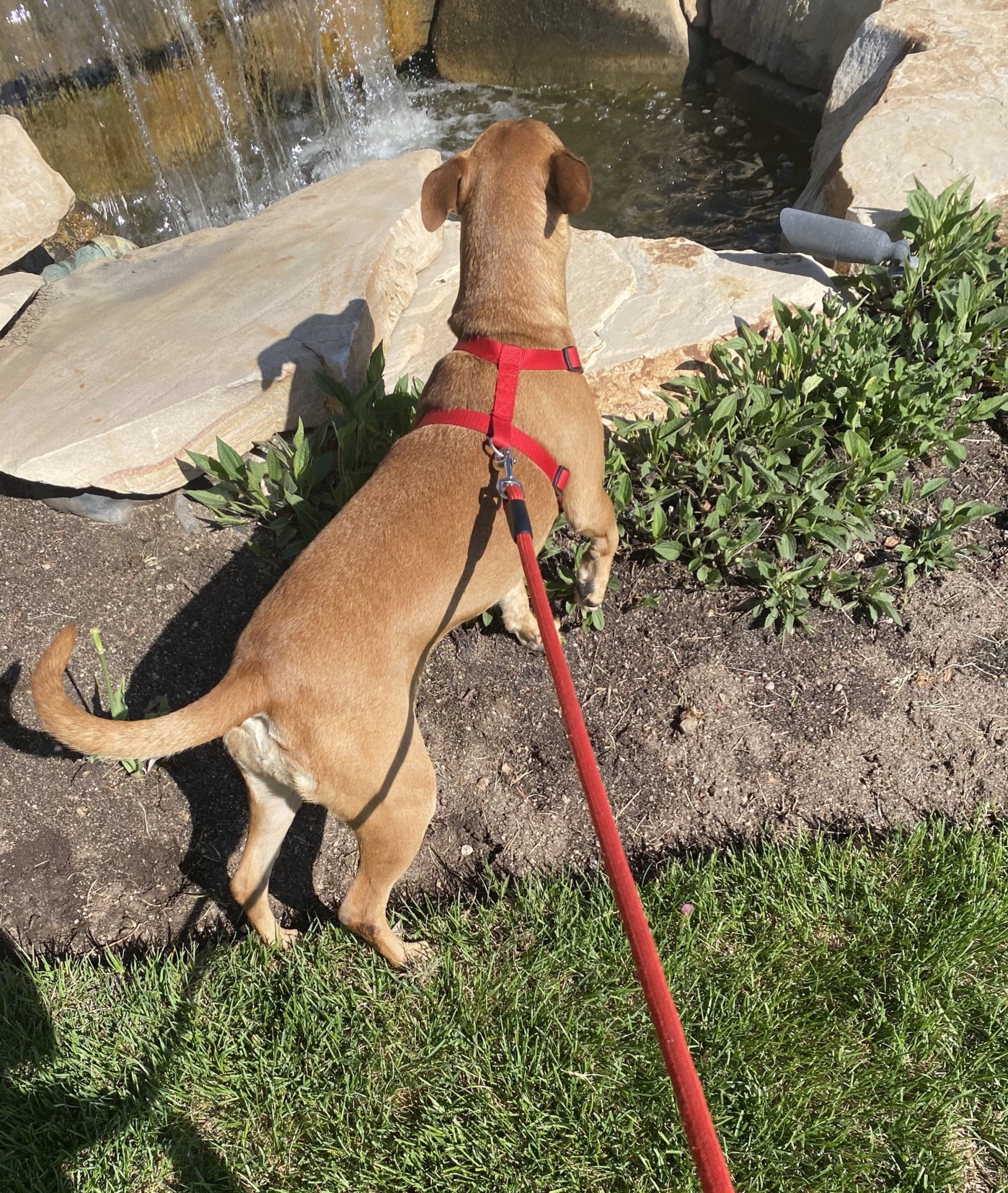 Dogs love outdoor recreation just as much as humans and its always exciting to bring along our furry family members. If you decide to bring your dog to recreation areas, check beforehand that animals are permitted.
Please remember to keep your dog on a leash while enjoying outdoor recreation. You never know when you will come across someone who does not like dogs or another dog that might not get along well with yours. You should always pick up after your dog, especially near trails or pathways.
6: Share the Trail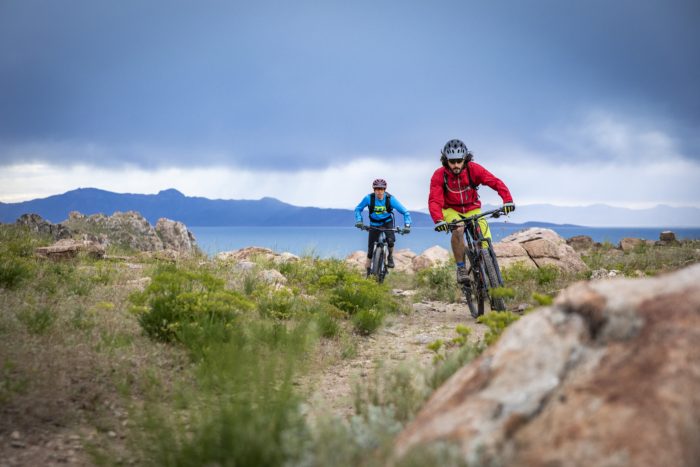 One of the great things about many of Davis County's trails is that they are perfect for a variety of activities. Hiking, trail running, and mountain biking are all possible on lots of our trails, which means we all need to make an effort to share the trail. When doing around curves or blind spots, be mindful of those who may be on the other side. Frequently check behind you to see if there is someone approaching who needs to pass you.
When we share the trail and are aware of others around us, we can stay safe and create a welcoming environment for everyone.