16 December 2020
Responsible Outdoor Recreation in Winter
by ngraf
With nine world-class ski resorts located within one hour, plus snowmobiling and snowshoeing opportunities in the Wasatch Mountains above Farmington and Bountiful, Davis is a haven for winter recreation. We're sharing six principles for responsible outdoor recreation in winter from the Utah Office of Outdoor Recreation to help keep you safe on the slopes, on the trails, in the backcountry and anywhere you recreate outdoors.
Know Before You Go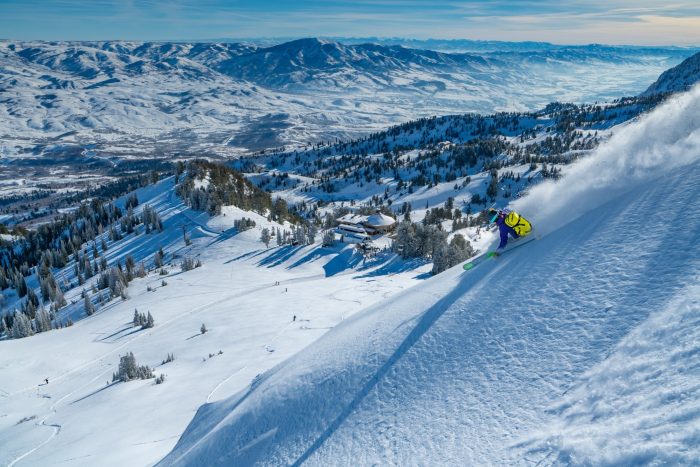 Utah is famous for its amazing snow — and with the rise of outdoor recreation this year, the Greatest Snow on Earth is bound to be more popular than ever before. Although winter can be the most wonderful time of year to get outside, it can also be dangerous. You can never be too prepared when it comes to adventuring in Utah's backcountry, and education is the best defense against avalanches and other dangers. Get familiar with these five simple yet important principles:
Get the gear

Get the training

Get the forecast

Get the picture

Get out of harm's way
This is your starting point for responsible outdoor recreation in winter, whether it's winter hiking, snowshoeing, skiing or snowmobiling. Learn more at Know Before You Go.
Plan for the unplanned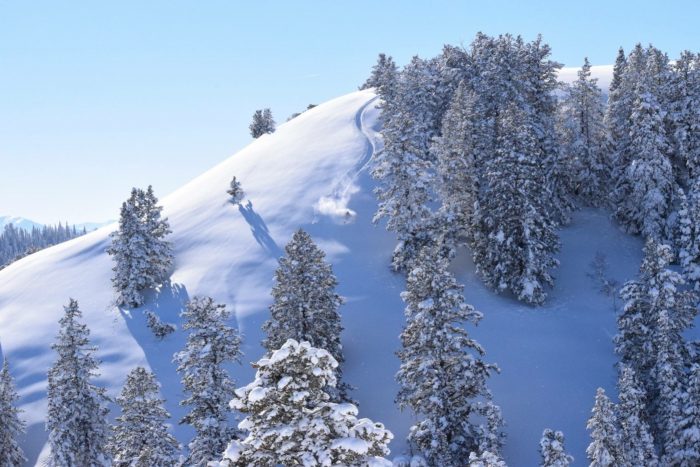 The best thing you can do is plan for the worst-case scenario and carry everything you need in case of an emergency. When recreating outdoors in winter, emergencies can include anything from bad weather and injuries to broken-down snowmobiles in the backcountry. While you should always stay on designated trails for both your safety and the environment, even seemingly safe trails you followed on the way in can be covered by snow on the way out. Short days mean unplanned overnight stays can be dangerous if you're not prepared. Know your terrain, and make sure someone always knows where you are. The Utah Snowmobile Association has great safety tips for snowmobiling in Utah's backcountry.
Canyons, Cars and Chaos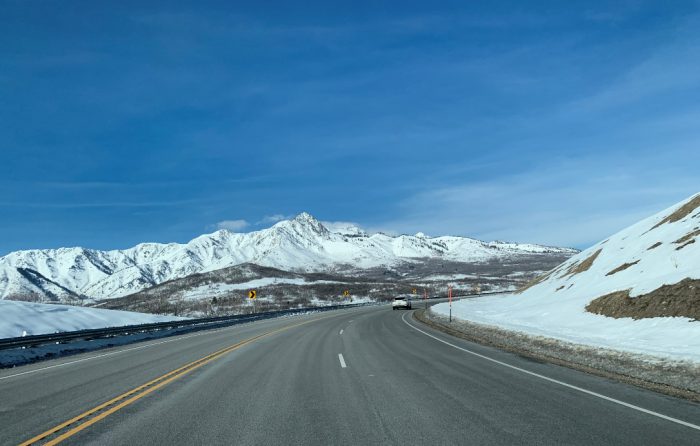 We know you're excited to hit the open road, but keep in mind that not all vehicles are created equally when traveling in winter conditions. Learn how to handle your vehicle on mountain roads and how to get informed in advance if canyons are closed. Being informed and planning accordingly helps keep you (and others) safer on the road, plus keep the powder day stoke high. No one wants to spend time driving to the ski resort or trailhead only to find out the canyon roads are closed. Check Ski Utah for current resort updates, and UDOT for road conditions before heading out.
Powder for the Patient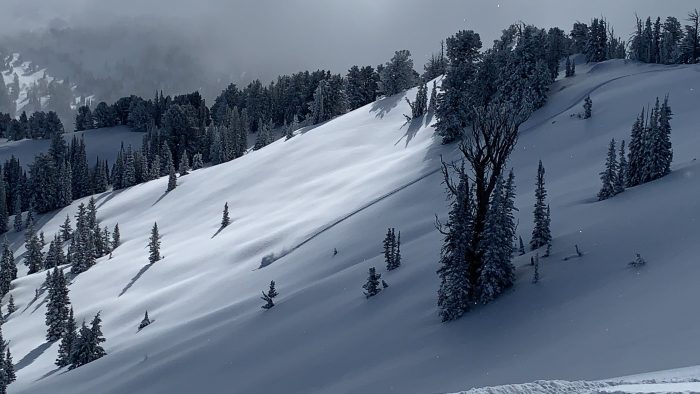 There's plenty of untracked snow in the backcountry, and the best way to enjoy it is to be patient with newbies to outdoor recreation in winter. Take time to mentor those new to the experience, and check out these tips, tricks and best practices for winter backcountry exploration. 
Leave No Trace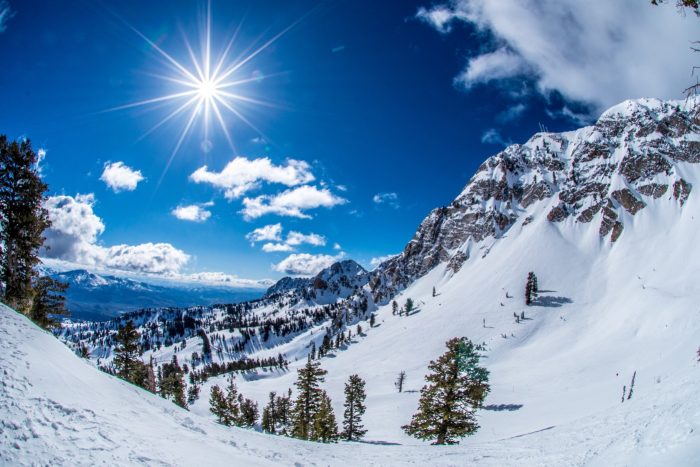 If you love the outdoors, you're probably already familiar with Leave No Trace. These guidelines help minimize our impact on the environment when we're recreating outdoors. As a reminder, the seven Leave No Trace best practices are:
Plan ahead and prepare

Travel and camp on durable surfaces

Dispose of waste properly

Leave what you find

Minimize campfire impact

Respect wildlife

Be considerate of other visitors
LNT Bonus Tip: Snow is only beautiful when it's white, and trailhead restrooms are typically closed in winter, so go before you leave your home or hotel, and be sure to pack out waste.
#ResponsibleRecreation also extends to social media:
Tag thoughtfully

Be mindful of what your images portray

Give back to the places you love

Encourage and inspire LNT in social media posts
Respect Boundaries
As we just reminded you, respect is one of the Leave No Trace principles. When it comes to outdoor recreation in winter, this includes respecting boundaries as well as people. Know where you are permitted to ski, snowmobile, snowshoe and hike, whether that's at ski resorts or in the Wasatch Mountains. Respecting these boundaries assists avalanche control and future recreation opportunities. Stay up to date by following the Utah Office of Outdoor Recreation on Facebook (@UtahOOR) and Instagram (@UtahOOR).
Stay Safe, Have Fun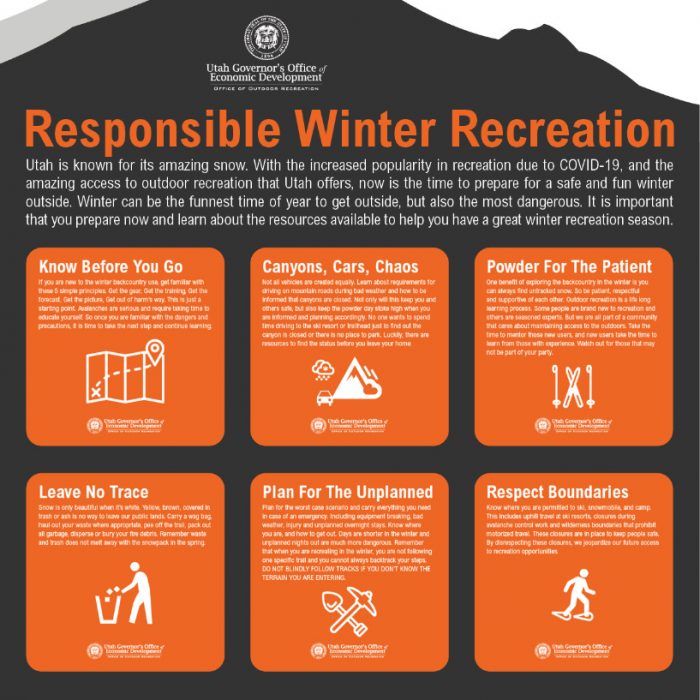 The time to prepare for a safe and fun winter is now — before you head outside. Whether you are visiting a trail, state park, golf course, or even just a city park, we all must do our part in #ResponsibleRecreation. Read this post for more tips on responsible outdoor recreation.