10 June 2020
Hiking Davis County: Holbrook Canyon
by Discover Davis
If you're looking for an escape into the lush green mountains, then Holbrook Canyon is where you'll want to go. Holbrook Canyon, located in Bountiful, is a fun hike that will cool you off from that summer heat and give you a fresh mountain escape.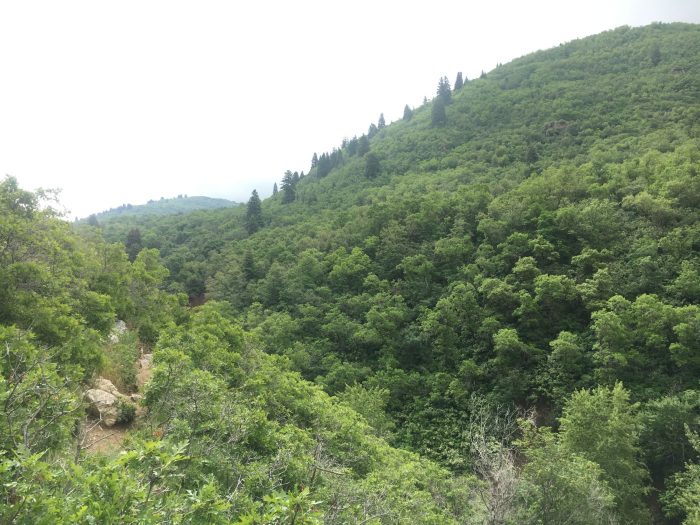 The trailhead and parking lot for Holbrook Canyon is on Bountiful Boulevard, just past the Bountiful LDS Temple. Follow the trail on the south side of the parking lot. It will take you down into the canyon and you'll soon see a creek.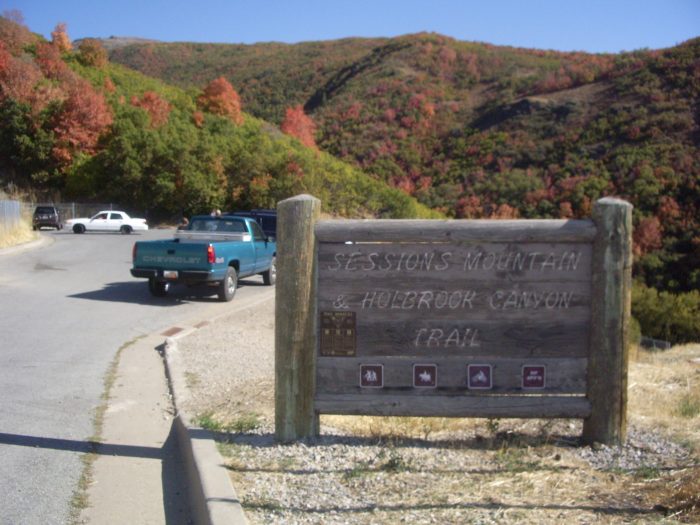 This trail has several creek crossings with small bridges. You will cross the creek 7 or 8 times, so please be careful each time and be prepared to possibly get wet. Water shoes are ideal for this hike and make crossing the creek easy.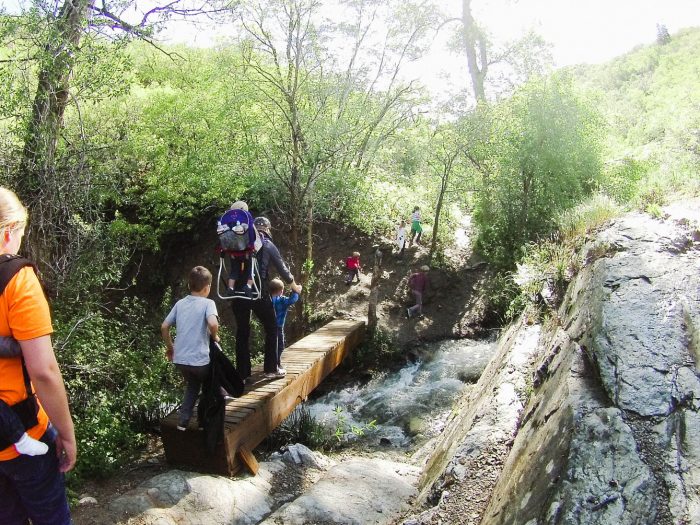 There is a small waterfall at the end of this trail, which is about 5 miles from the trailhead. Many people have shared that this waterfall is often hard to get to, as the trail becomes more overgrown the further you go. The great thing about this hike is that you can hike a distance you are comfortable with and turn around whenever you would like. Holbrook Canyon is such a beautiful trail from beginning to end, that you won't feel like you're missing out on anything if you turn around early. No matter how far along this trail you go, you will be right by a small creek, see a few lookout points, and enjoy being surrounded with lush mountain scenery.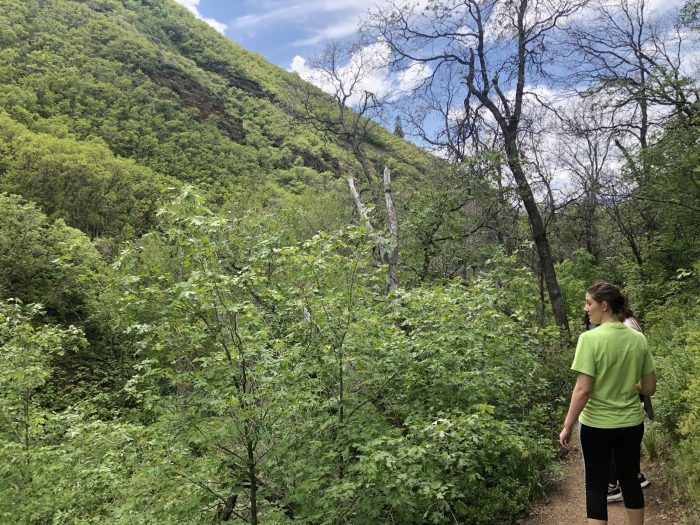 As you move further along this trail, please be cautious. Footing is often poor and the trail may become narrow and overgrown the farther you go.
This hike is shaded nearly the entire time and is great for older children. Younger children are not recommended unless you plan to only follow the trail for a mile or so.
While we have never encountered any dangerous wildlife on this trail, some All Trails reviews mention rattlesnake and mountain lion sightings.
—
While visiting this trail, remember to practice #ResponsibleRecreation. Maintain social distancing, stay home if you are sick, keep dogs on a leash and pickup after them, and "pack it in – pack out".