16 June 2022
Discover Trails in Davis: Wild Rose Loop Trail
by Discover Davis
The Wild Rose Loop is a 2.1-mile loop in the southern part of Davis County in North Salt Lake.
This trail is the perfect hike for families, beginner hikers, and mountain bikers. The trailhead begins at a park complete with a paved parking lot, playground, pavilion, bathrooms, and a large grassy area for pre-hike or post-hike family activities or lunch. The Wild Rose trail system is extensive and offers several different paths that take, here we are mainly focusing on the Wild Rose Loop, but you can extend this loop into the Chukar Loop or hike south to another spectacular viewpoint and other connecting trails. The trail is easy to follow and there is an abundance of maps located along the trail in case you get confused.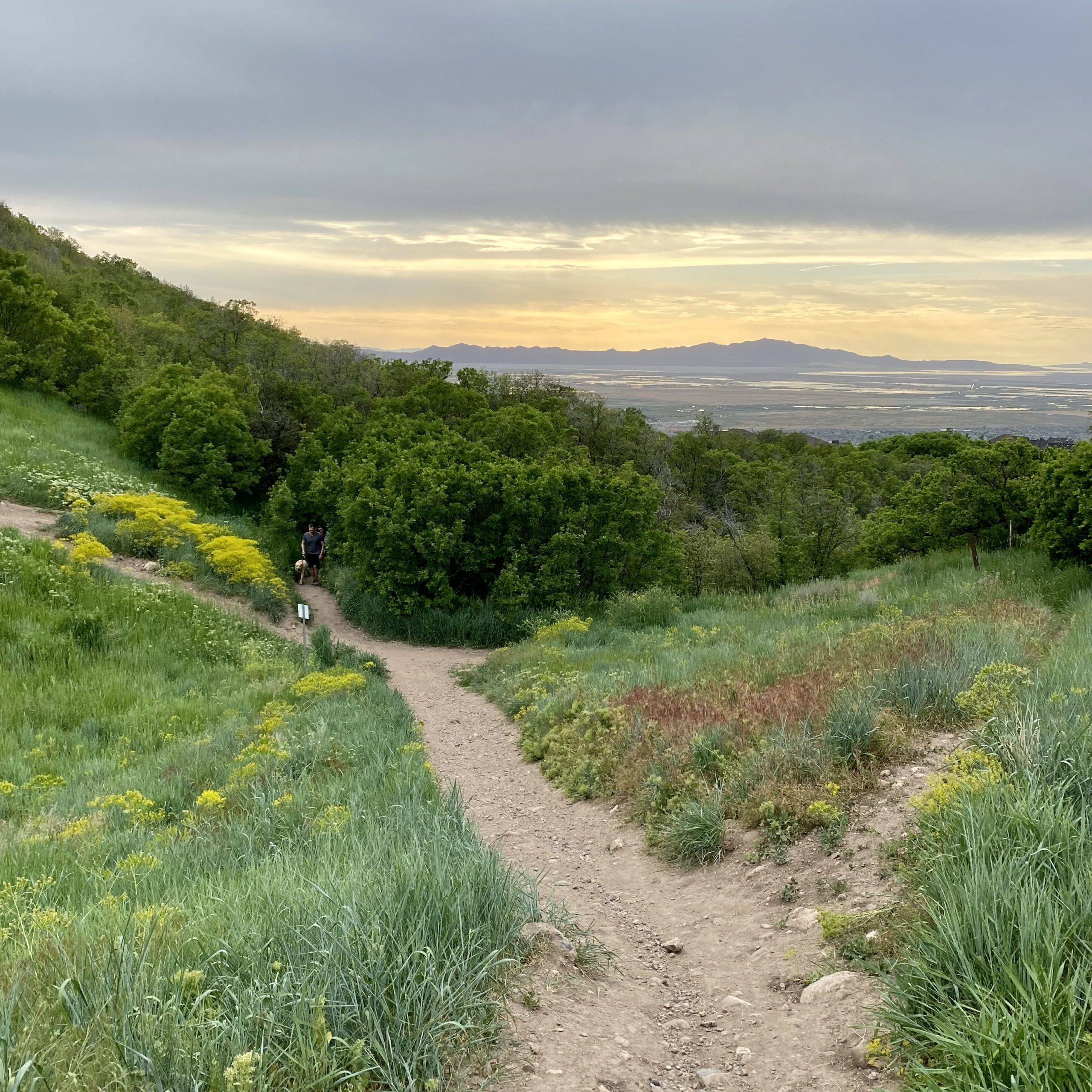 Trail Information
Difficulty: Easy
Distance: 2.1-miles
Elevation Gain: 348 feet
Time: 30 min – 1.0 hr
Trail Type: Dirt, loop
Fees: None
Dogs: Allowed
Parking: Yes, Wild Rose Park
Restroom: Yes
Trailhead Coordinates: 40.8260447, -111.896794
Not only is this a great hiking or running trail, but this is also a great mountain biking trail. There are designated hiking and biking trails that will help keep everyone safe. If you get to a fork in the path, there will be a sign (see below) directing you to the right place. The Wild Rose Loop will take you out to a beautiful lookout point called Sunset Point, where you can see the valley, Great Salt Lake, and Antelope Island. This trail also offers beautiful views of Eaglewood Golf Course, which is located nearby. There are very few steep inclines, making it a perfect hike for smaller children – keep an eye and ear out for mountain bikers.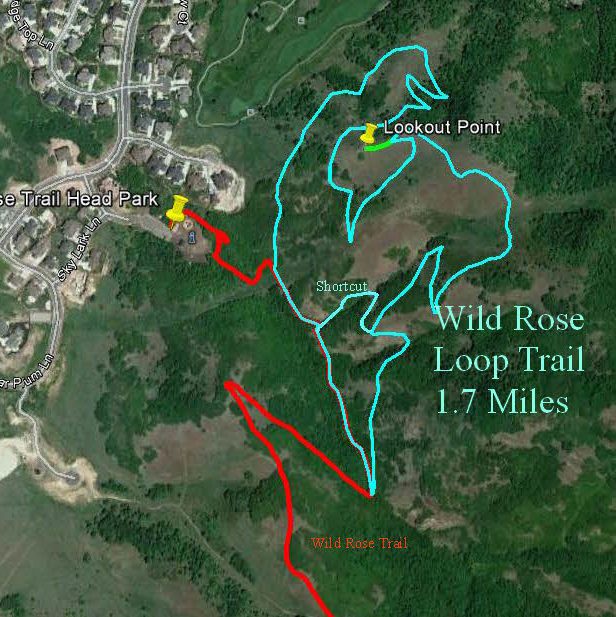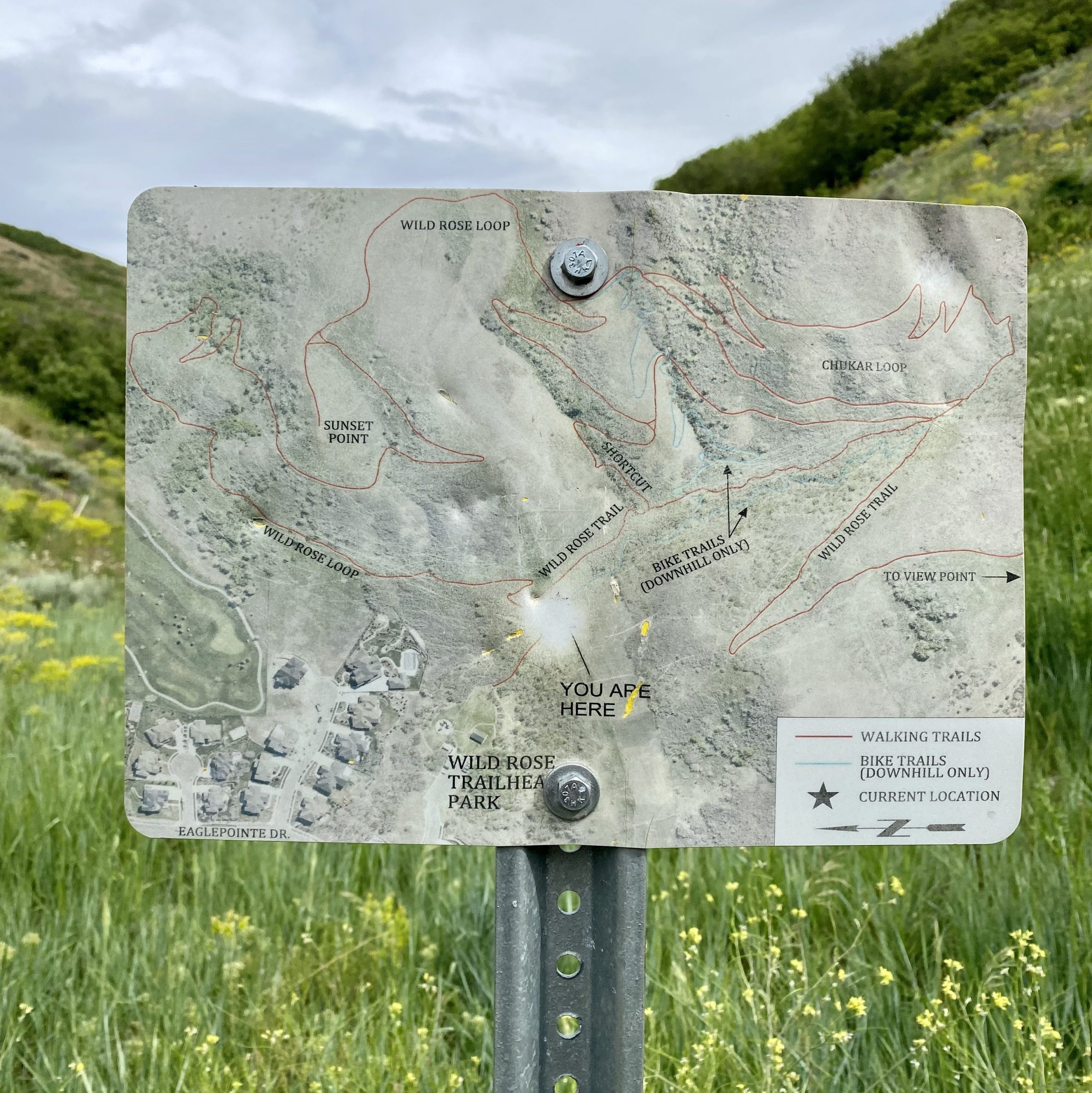 Spotted along the trail are several benches for anyone needing to take a break or simply just wanting to take in the view. The trail is mostly unshaded, but with a few shaded areas, so this is a great hike to do in spring while the temps are lower – including wildflowers! This trail is nicknamed the wildflower trail for a reason and adds to the beautiful views this trail offers. If you couldn't gather from the name, you'll see wild roses along the trail as well!
The Sego Lily is Utah's State Flower
---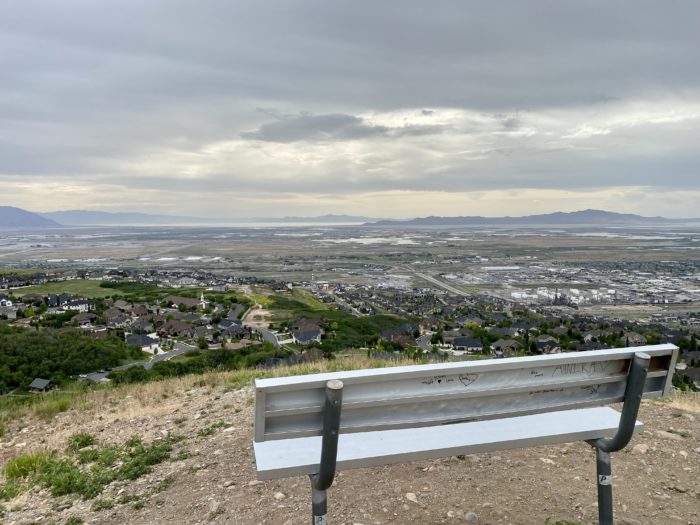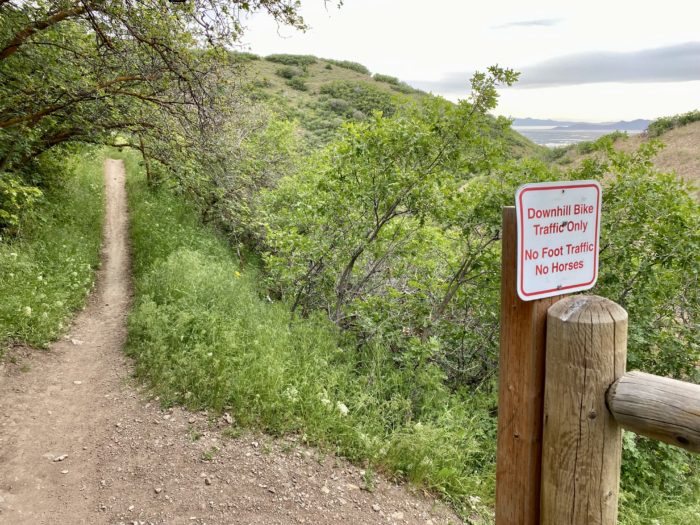 ---
Are you ready to hit the trail?
---
Need a little more help?