19 August 2020
Hiking Davis County: Eccles Wildlife Education Center at Farmington Bay
by Discover Davis
The George S. and Dolores Doré Eccles Wildlife Education Center at Farmington Bay is a hidden gem of Davis County. Whether you enjoy bird watching, walking along nature trails, or are simply looking to get outside, you'll be pleasantly surprised by the Eccles Wildlife Education Center.
The Eccles Wildlife Education Center features beautiful on-site facilities like an auditorium and classrooms where wildlife enthusiasts of all ages can explore and learn more about the Great Salt Lake wetlands, Farmington Bay Waterfowl Management Area, and the hundreds of thousands of birds that make their way through the area each year. While the facilities at the Eccles Wildlife Education Center are closed for the foreseeable future to help reduce the spread of coronavirus, the area is still open for public recreation.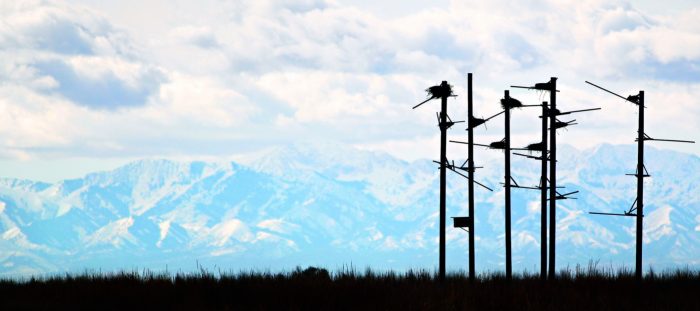 Farmington Bay is a beautiful wetland area that is home to an abundance of wildlife, particularly birds. Everything from bald eagles to sandhill cranes, to owls, can be spotted at Farmington Bay at the right time of year. The best way to see all of these birds is to explore along their nature trail! This one-mile boardwalk takes you through a large part of the wetlands at Farmington Bay and gives you the perfect opportunity to spot tons of birds and wildlife.
This short and easy trail is perfect for families with young children who love wildlife. This trail is also a great spot for photographers, bird watchers of all skill levels, and anyone who wants to explore Davis County a little bit more.
The Eccles Wildlife Education Center even has a fun scavenger hunt for you and your family. Walk around the nature trail to see how many items you can find! Click here to save the scavenger hunt to your phone or to print out.
The entrance gate will be open Tuesdays-Sundays from 7 am-5 pm to give you access to the parking lot and trails. However, you can still access the trails when the gate is closed- you'll just need to park off-site. Summertime is nesting season for many birds so please stay on the trails and do not bring bicycles or scooters. Dogs are not allowed on this trail until September 14th to protect these ground-nesting birds.
Follow the Eccles Wildlife Education Center on Facebook for the latest updates on area conditions, wildlife sightings, closures, and more.