8 July 2020
Hiking Davis County: Fernwood to Adams Canyon via Bonneville Shoreline Trail
by Discover Davis
If you are a regular on Utah trails, you have probably hiked the Bonneville Shoreline Trail (BST), but have you started at Fernwood Recreation Site? From North to South on BST this beautiful trail begins at Fernwood and connects with Adams Canyon after about 2-miles.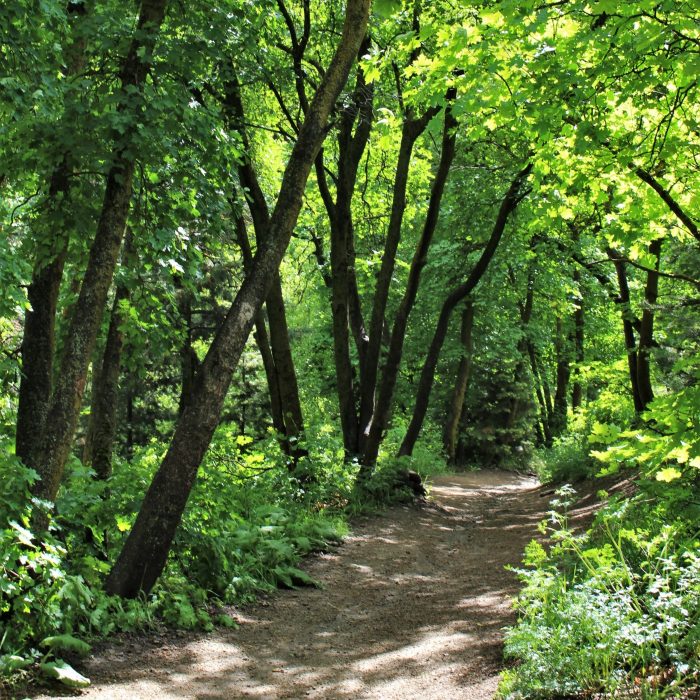 The beginning of this trail is shaded by large Oak and Maple trees, making a luscious green scene in the summer and a colorful trail in the fall. Within the first half-mile or so, the trail will cross three small creeks. The first two crossings have bridges, while the third does not. If the water level is low, you can avoid getting wet feet by crossing on the rocks in the water.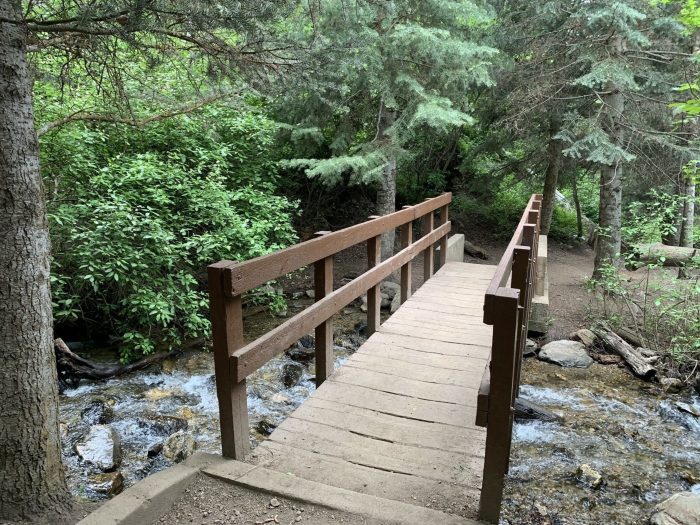 After the crossings, the trail becomes a moderate hike that climbs to the top of a small hill and into a meadow, where it becomes mostly flat. Here, tree coverage is low, so expect a fair amount of sun exposure. There are spectacular views of Davis County, creek crossings and wildflowers blooming in the spring.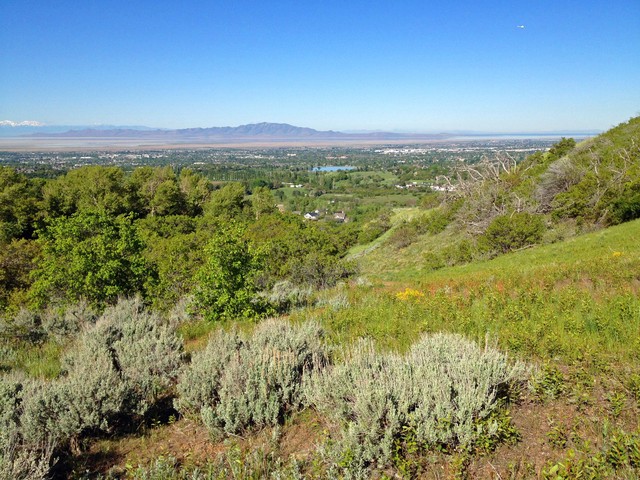 If you choose to follow the trail all the way to Adams Canyon and back, this will be about a 4-mile hike. However, you always have the option to turn around once you are tired! Many people choose to turn around at the third creek crossing, which would be approximately 1 to 1.5 miles round trip. The full trail may be difficult for young children, but the shortened version would be doable.
Click here for directions and more information about the Bonneville Shoreline Trail. This trail starts at the Fernwood Recreational Site in Layton.
While camping is not allowed on this trail, there is a great recreation site at the beginning of the trail that has several picnic tables, fire pits, and grills for daytime use. Head to this trail for an all-day summer adventure!
—
While visiting this trail, remember to practice #ResponsibleRecreation. Maintain social distancing, stay home if you are sick, keep dogs on a leash and pickup after them, and "pack it in – pack out".