29 July 2020
Hiking Davis County: Great Western Trail
by Discover Davis
In its entirety, the Great Western Trail (GWT) stretches nearly 4,500 miles from Canada to Mexico, crossing through Arizona, Utah, Idaho, Wyoming, and Montana. This idea was originally dreamt up by Utah horsemen hikers, and the U.S. National Forest Service in 1980. About 90% of Utah's portion utilizes existing roads and trails. In Davis County alone, the GWT stretches over 28 miles!
While 28 miles seems extreme to most, there are so many good starting and stopping points on this trail that are all equally as beautiful. If you're a more advanced hiker and are looking for an all-day adventure, try going all the way to Thurston Peak, which ends up being 13-14 miles in total depending on where you start.
The great thing about this trail is that you can turn around whenever you want! If hiking 13 miles roundtrip to Thurston Peak seems unbearable, you can go the distance you feel comfortable with and still have a beautiful hike. You can stop near this cove of trees for 11 miles round trip, or All Trails suggests ending here if 4 miles is more your speed.
This hike can take anywhere from 2-8 hours, depending on how far you go. Make sure you are prepared with lots of water and snacks to refuel along the way. This trail can be steep in some parts, so be ready for a long, yet rewarding hike.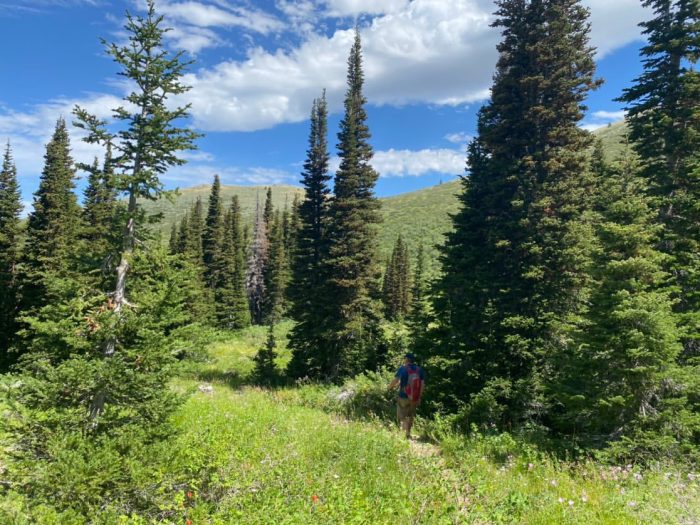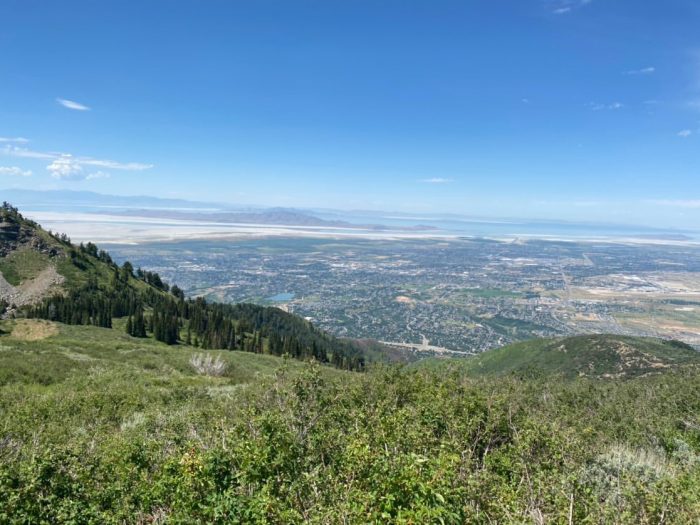 Starting at Fernwood Recreation Site
A popular starting point for the GWT in Davis County is at the Fernwood Recreation Site. If you'd like to start here, follow this map. Fernwood Recreation Site also has several picnic tables, fire pits, and grills for you to enjoy either before or after your hike!
Starting at Layton Ridge Drive
Alternatively, you can start this hike further north on the Bonneville Shoreline Trail and merge with the trail above after about a mile. Overall, starting here only adds less than a half-mile and offers gorgeous views. As you can see from this trail map, this portion of the BST follows along the bench of the mountains and gives stunning views of Davis County, Antelope Island State Park, and the Great Salt Lake.
Park on here on Layton Ridge Dr. From there, you'll either want to continue up Layton Ridge Dr. and then walk all the way down Shoreline Circle. At the end of the circle, there will be access to the Bonneville Shoreline Trail. This is about an 8-minute walk. Alternatively, you can access the Bonneville Shoreline Trail close to where you parked on Layton Ridge Dr. Take a look at this map for specific directions.
You could also start your hike at this location and hike along the BST for one mile.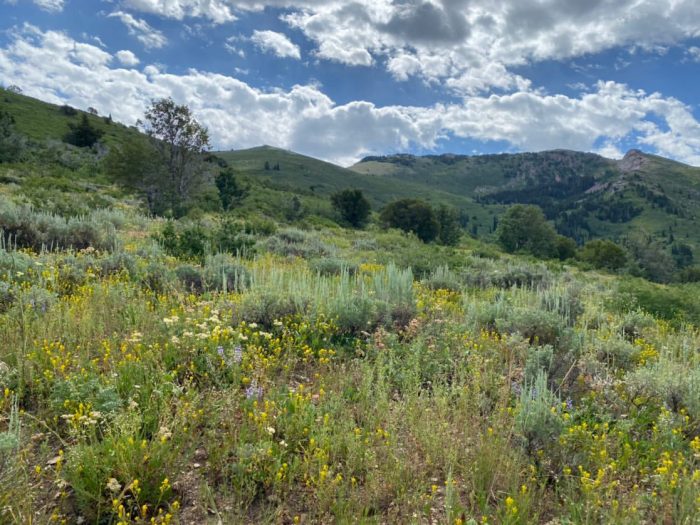 While visiting this trail, remember to practice #ResponsibleRecreation. Maintain social distancing, stay home if you are sick, keep dogs on a leash and pick up after them, and "pack it in – pack out".