18 October 2017
Great Musical & Great Cause @ Hopebox Theatre
by Discover Davis
Bringing HOPE
Before talking about their current production of The Addams Family, I'd like to share with you Hopebox Theatre's cause. The true magic of this production is the theater's mission: to give back to those who are struggling, dealing with or a survivor of cancer or other life-threatening ailments. It is a place where creativity, vision, talents combined with love and support can give back to all those who need some new "Hope" in their lives. The theater selects a recipient of hope for each production and a percentage of all proceeds are donated to that individual.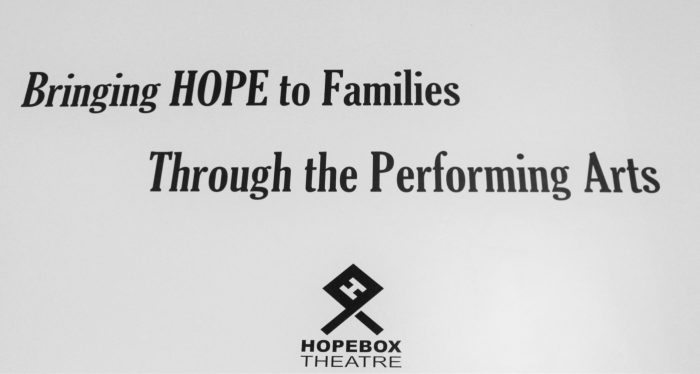 The Hopebox Theatre was founded by Jan Williams. The idea came to her while she was battling stage 3 Ovarian Cancer (it was her third time battling cancer). The only thing that kept Jan inspired and hopeful was listening to music or going and seeing a musical production.

"I want to be able to help those like myself find joy and hope through the performing arts as I have. So I decided to put both of my experiences together and create a 'Hope Box Foundation' where family, friends, and community can come together to help and lift ones spirit!" said founder Jan Williams.
Current Production: The Addams Family
Now that you know about their cause, go see The Addams Family – running till October 28th, 2017. 
It's the perfect show to see during the Halloween season, with the spooky set and dark Addams Family. But also expect lots of laughter and even romance in their performance.
The show tells a beautiful story that focuses on family, marriage and love. Mr. Addams and Wednesday's father-daughter relationship is very special and will warm your heart.
Also, the couples in the show talk about the dynamics of a healthy relationship and marriage, which is always a good reminder. Uncle Fester makes the crowd roar in laughter as he also falls in love but in an unexpected way.
The kooky Addams Family seems more normal than you think when they have dinner with another family. At the end you'll find yourself better understanding that people are all more alike than meets the eye – everyone needs love, family and humor in their lives.
So get out to The Addams Family before Halloween, to have a good laugh and give to a great cause. 
Recipient of Hope
A percentage of The Addams Family proceeds will go to Stacie Wheeler.  Stacie has been in the local music and performance scene her entire life. Now she battles stage 4 cancer. Her family would appreciate you supporting this local theater! Learn more about this recipient on the Hopebox Theatre's Wall of Hope.