8 September 2021
Discover Trails in Davis: Hobbs Canyon Trail
by Discover Davis
---
Hobbs Canyon Trail is a 2.2-mile, out-and-back hike up Hobbs Canyon.
This shaded trail winds through oak trees, mostly following the north fork of Kays Creek and occasionally opening up to beautiful views of the county. This is a fairly easy hike but there are a few steep climbs and the trail is a little overgrown in spots. The trailhead is unmarked and can be a little tricky to find but we've tried to make it as easy as possible so that you stay on the right trail. At approximately 6,000 feet, this canyon climb gives you about a 1,112-foot elevation gain. This can be a pretty quick little hike if you start out on the right trail and we're here to help you!
---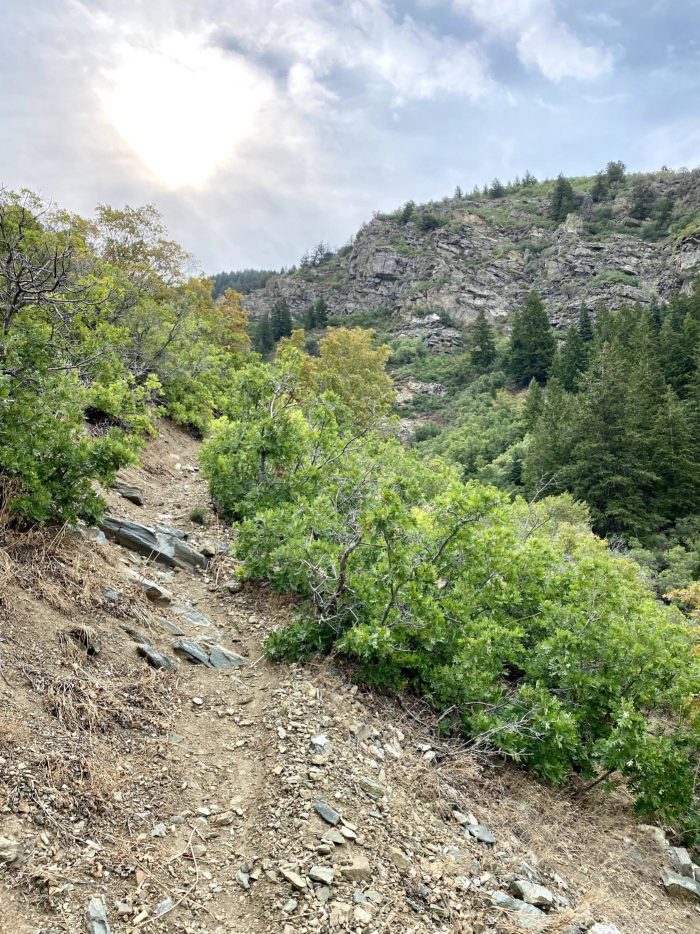 Trail Information
Difficulty: Easy – Moderate
Distance: 2.2-miles
Elevation Gain: 1,112 feet
Time: 1-2 hours
Trail Type: Dirt, gravel, rock
Fees: None
Dogs: Allowed
Parking: Layton Lookout
Restroom: None
Trailhead Coordinates: 41.106955, -111.904167
This trail is on the border of Layton and South Weber. It is on the east side of US-89 and with all the construction happening, you'll have to cross US-89 at Gordon Avenue or Oak Hills Drive. If you are coming from the north, you'll have to do a bit of backtracking once you are able to get east of 89 and onto Eastside Drive which turns into Valley View Drive, then follow that all the way to Layton Lookout.
This trail is unmarked and pretty tricky to find so please see our directions below with illustrated screenshots of Google Maps and a picture of the obscure trailhead (our trailhead coordinates will also take you there on Google if you're having trouble). Once you start out on the Bonneville Shoreline Trail, you'll reach a fork in the trail, go left and you'll be walking towards the cul-de-sac. If you go right at the fork and hit the stream, you're going the wrong way…if you accidentally cross the stream, there is a misplaced sign for Hobbs Canyon that will take you in the wrong direction.
This trail has some very dense vegetation that is overgrown onto the trail, so be careful of ticks and wear long sleeves and pants as an extra measure against these annoying hitchhikers.
There isn't much at the end of the trail, but this was an enjoyable trek in the woods that will give you some great viewing spectacles such as the cool geological formations within the canyon, a nice view of Antelope Island across the valley, tons of trees (this will be a great hike for fall leaf viewing), and nice views of Davis County. It is not a heavily trafficked trail, and can give you a nice respite from your day-to-day hustle and bustle without too much time or effort.
Hobbs Canyon Trail Entrance is unmarked.
---
Are you ready to hit the trail?
---
Need a little more help?
---