23 June 2021
Discover Trails in Davis: Bair Canyon
by ekr
---
Bair Canyon is a hidden gem in Fruit Heights, Utah. This hike takes you along Bair Creek for about 3 miles before you start the ascent to a ridgeline that continues up to Francis Peak.
This hike is a tough one, but worth every minute! Bair Canyon trail is steep and has three river crossings, but the third crossing is the only time your feet will get wet! For those looking for a challenge, this is a great day hike. For casual hikers, this is a great hike if you're okay with not completing the whole thing. Once you hit the switchbacks, the trail increases in difficulty and may be too much for some. In the timespan of 4-5 hours, you can still get a lot of hiking done and have plenty of time to enjoy the scenic views all along the trail without going up the switchbacks. 6-7 hours will take you up and down the entire trail.
There are 3 river crossings on this trail.
---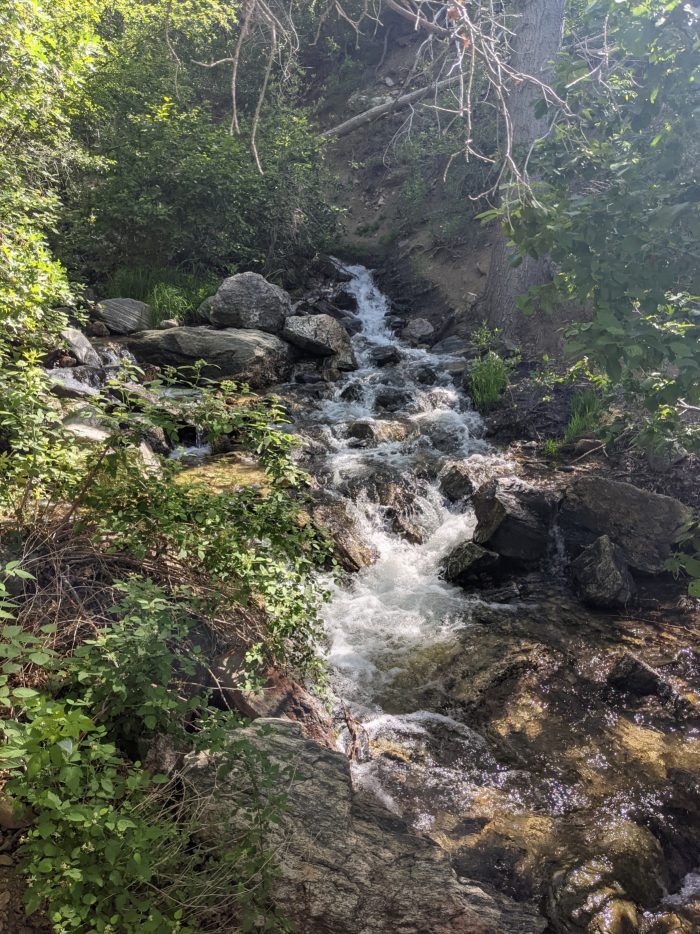 The great thing about this trail is that the majority of it is shaded, meaning it can easily be completed during the hot summer months. At the peak, there may be snow until July, so traction spikes might be a nice addition to your hiking pack. Additionally, there are plenty of off-shoots leading you right to the creek where you can cool off in the water before continuing up.
While this hike is challenging and steep in some areas, the views and peaceful sound of the creek make this hike one of the best in Davis County. Looking to avoid people on the trail? Hiking on weekday mornings will guarantee a lack of crowds on the trail.
Google maps will take you right to the parking area. The trailhead is on the north side of the parking lot, and you've got to go around a fence and to the right to start the hike. There are no bathrooms at the trailhead, so make sure to plan ahead and prepare! Some parts of the trail can be confusing, but for the most part, you should plan on staying left.
---
Are you ready to hit the trail?
---
Need a little more help?
---