21 November 2023
Discover Irving Berlin's White Christmas at CenterPoint Theatre
by Discover Davis
Perfectly timed to bring in the holiday spirit, CenterPoint Theatre's cast of White Christmas graces the Barlow Stage with elegance, joy, and cheer. Never having seen White Christmas before, the Bing Crosby classic or otherwise, I was in for a surprise – and a real treat.
The story goes that veterans Bob Wallace and Phil Davis had a successful song-and-dance act after World War II. With romance in mind, the two follow a duo of beautiful singing sisters en route to their Christmas show at a snowless Vermont lodge in danger of closing, which just happens to be owned by Bob and Phil's former army commander, General Waverly. White Christmas is a tale of friendship, loyalty, determination, and love, set to the iconic and dazzling music of Irving Berlin. With songs like "Sisters," "Snow," "Blue Skies," "Happy Holiday," and, of course, "White Christmas."

The second the show started, I was sure I'd be grinning ear to ear the whole way through. But David Simon's rendition of "White Christmas" as the iconic Bob Wallace in the first act was touching enough to make even the most local of residents long for home. The dancing in this show is top-rate with Craig Williams as Phil Davis and Danna Facer as the other half of the sister duo Judy Haynes. Williams and Facer could give the likes of Fred Astaire a run for their money in "The Best Things Happen While You're Dancing". Not to mention, Facer's vocals are a true fit for this role. Last but not least, Bailee DeYoung as Betty Haynes brings in the golden age of Hollywood with her performance of "Love, You Didn't Do Right By Me" in Act II. The number is of Hayworth caliber and she is as good as gold.
The entire ensemble is spectacular, from Melody L. Baugh as Martha Watson to Scarlett Burt as the young Susan Waverly. A show you absolutely do not want to miss.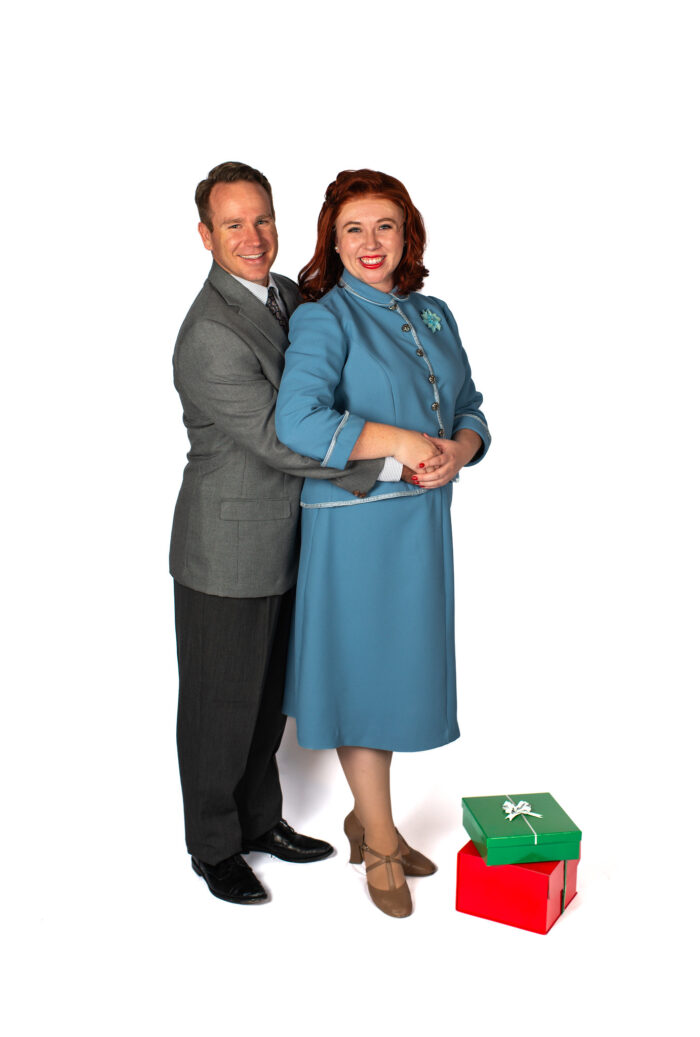 ---
Directed by Jim Christian, Music Directed by Jim Christian, Choreographed by Jessica Merrill, and presented to you by two amazing casts, White Christmas will touch your heart and put the magic of yesteryear back into your holiday season.
Reserve your tickets by calling the box office at 801-298-1302 or online at cptutah.org.
MWF Cast – David Simon (Bob Wallace) & Bailee DeYoung (Betty Haynes)
TTHS Cast – Justin Lee (Bob Wallace) & Britty Marie (Betty Haynes)
Dates Nov 17th – Dec 21st – Monday – Saturday 7:30 PM, Saturday Matinees 2:30 PM
Tickets – $19.00-$37.00, Free Parking
801.298.1302, CPTUtah.org, 525 N 400 W, Centerville, UT
ASL Performance Saturday, November 25th, Matinee 2:30 PM
Certified Interpreter
Ticket requests need to be made 48 hours in advance to ensure interpreters.
Contact the Box Office for available seating. 801.298.1302