7 October 2020
Active Indoor Play at Coconut Cove Amusement Center
by ngraf
If there's one thing kids need these days, it's clean, affordable active play. Coconut Cove is an indoor playground and amusement center that offers all this and more for children ages 0 to 12.
Featuring 4,000 square feet of fun, kids can climb, slide, crawl and play over three different levels. The playground structure is enclosed in safety netting and includes a four-lane/two-story racing slide, ball cannons, crawl tunnels, trampolines, tube slides, spider climbers, a ball fountain and a designated toddler area. This unique children's amusement center has two Utah locations, one in Vineyard and a newly opened Davis County location in Centerville.
Coconut Cove was inspired when owner Kira Jay and her kids felt trapped in the house on a particularly cold and snowy winter day. After visiting an indoor playground during a trip to California, she came up with the idea to create a similar facility targeted specifically toward younger children.
As their own target market, Kira knew exactly what she wanted to include and took on the bulk of design responsibilities for the playground and overall facility. Comfortable seating was at the top of her list for parents, as well as the ability to walk around the perimeter of the play area so they could keep a close on their children at all times. A colorful island vibe anchors the design and inspires creative, active play.
Birthdays are cause for celebration and Coconut Cove is delighted to offer easy and affordable parties with unlimited play. Party packages are available at both locations. All you need to bring is the cake.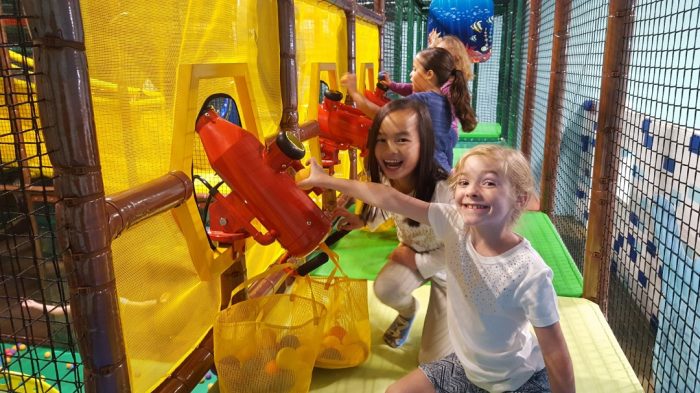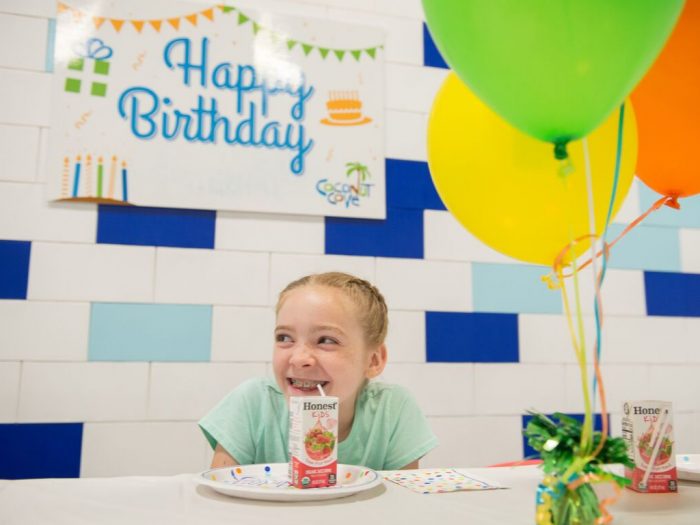 Coconut Cove is currently limiting admission and accommodating for 30 minutes of cleaning and disinfecting between play times. Walk-ins are permitted when space is available, but purchasing online is recommended and preferred. Snacks and drinks are available for purchase at the concession stand.
Where to play in Davis County:
1040 N 950 W, Suite 600, Centerville
Call 801.874.3599 or visit the Coconut Cove website for more information.