29 August 2016
A Beautiful Masterpiece
by MeganC
There are not many people who know Davis County holds a fine art and photography exhibit/contest every year. It is that time of the year again and we are on the search for another beautiful masterpiece.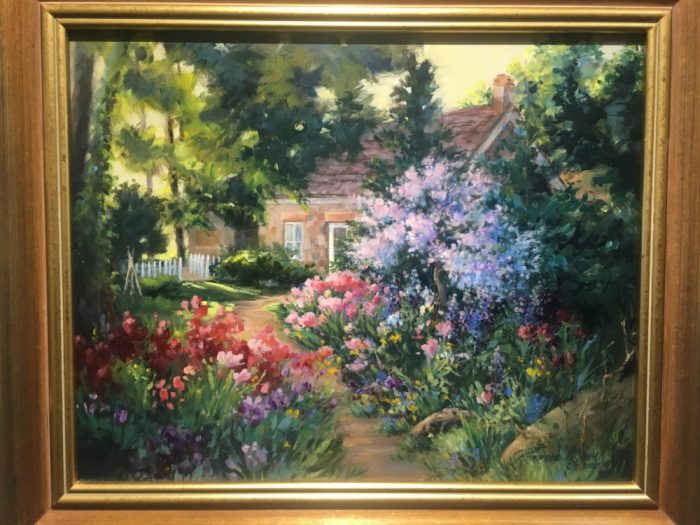 Over the last five years, we have seen some amazing talent in the work that has been presented. We encourage young and old to participate.
You may ask yourself, "Why would I submit my work to this exhibit?" Let me give you a few reasons.
Exposure: the only fee you are charged to show your work is $15. Your work will be seen by many over a six-month period as it hangs in the Davis County Administration Building. This exposure can present opportunities that may not otherwise have been available. Which brings me to the next reason.
Potential to sell: because your work will be in view of the public eye, you may have someone who is interested in buying. All artists are welcome to include a list price for their work and if the opportunity presents itself, you can sell. A plus, if you sell, the county does not take a cut. Our goal is to encourage the arts, and connect those with a common interest.
Prizes: On the night of September 16, at "A Night with the Masters," prizes will be awarded for 1st, 2nd and 3rd place. There will also be the commissioner's choice award which comes with a purchase prize.
One of the best reasons to submit your work is the fact that you are supporting the arts. Sometimes in this technology-driven world, we forget what beauty can be found on canvas or through a sculpture.
Whether you are a long-time artist, or just starting out, all submissions will be considered for the exhibit. You can bring your work to the Davis County Administration building on September 8th and 9th from 8am-5pm, or on the 10th from 9am to noon. There is a $15, non-refundable entry fee for each piece (3 max). A full list of rules can be found on the event listing.
We hope to see your work, as well as you and your family, at our reception on September 16th!
---