29 October 2018
Winter Adventure Itinerary in Davis County
by Discover Davis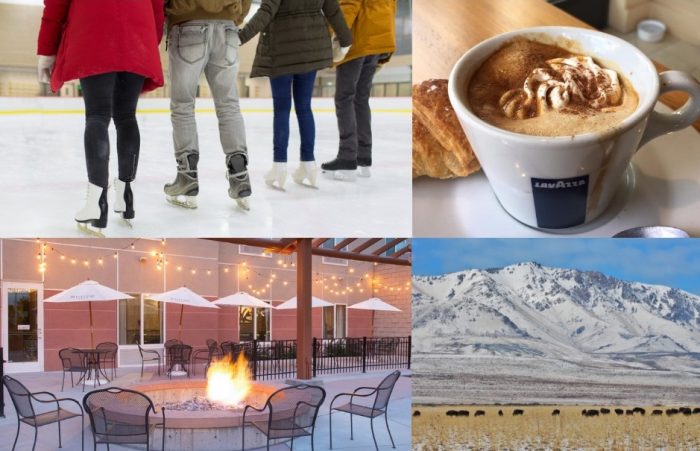 With the Wasatch Mountains on one side and the Great Salt Lake on the other, Davis County enjoys the best of all seasons in Utah. Whether it's sunshine or snowfall, sunsets on the bay, days on the slopes, or mornings with a book and coffee in a cozy cafe, the destination is full of urban and outdoor adventure year-round. But winter is especially memorable, bringing a brilliant snowy backdrop to the mountains, and days around town are best spent in warm boots with a hot drink in hand. Here, 24 hours of adventure that are sure to keep you active and happy, both indoors and out.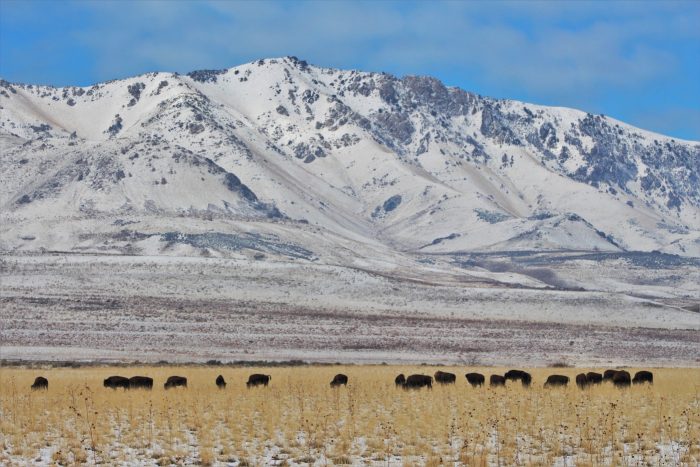 Davis County is home to some of Utah's coolest wildlife, and Antelope Island is just the place to spot them. Antelope Island is home to free-ranging bison, mule deer, bighorn sheep, pronghorn antelope, and many other desert animals. Also, millions of birds congregate along the shores surrounding the island, offering unparalleled opportunities for birding. The park is open year-round, and chances of seeing wildlife are good on winter mornings when the large mammals move around in search of food. To find them, head west off of Interstate-15 in Layton City to the state park on Great Salt Lake's largest island. Roadside viewing areas, as well as miles of trails, await exploration. Don't forget plenty of warm layers and, of course, a camera.
When you've had your fill of nature (or when you simply need to fill up on food), head back to the mainland, where you'll easily find locally owned Hug-Hes Café, just off of Antelope Drive. The menu is full of American dishes that they serve with class and care. Their French Dip sandwich has rave reviews and will definitely warm you after your outdoor winter adventures. They have local drafts for the adults and a perfect kids menu if you take your littles, so everyone will be satisfied.
Head back to the walkable shops at Station Park mall, where there is a family-fun pottery studio called As You Wish. Here you can paint any piece of pottery you choose, with or without the help of pro artists, and make it your own. They will finish them in a kiln, creating a unique souvenir from your time in Davis County.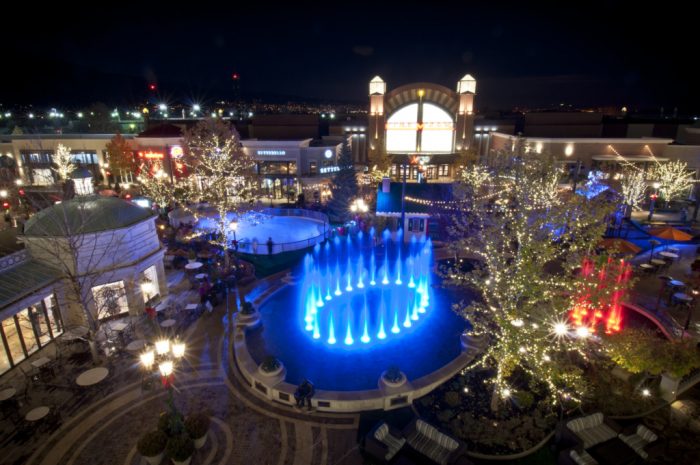 During the winter (starting in November), Station Park opens an outdoor ice skating rink that's an ideal fit for families, couples, and groups. Rent skates and be on the ice in minutes for hours of wintertime fun. Comfy chairs and warm fires are never far away, so you can spend the afternoon as active or as relaxed as you want.
You may not expect to find great BBQ in Davis County, but let us surprise you with Holy Smoke BBQ's amazing food. Expect hearty portions and perfectly smoked and sauced meats. A plus to this place, the caring staff will treat you like you're their best friend. And you will get to enjoy their eclectic, Western décor. The restaurant is a simple trip up the interstate from Farmington to Layton, another Davis County city with its own mall and dining scene.
Drinks at Fahrenheit Lounge
Across the street from Holy Smoke BBQ and Grill is Fahrenheit Lounge, a chic retreat inside the Hilton Garden Inn. Expect an urban design but a hometown feel, with friendly bartenders who can concoct a cocktail to your liking. Enjoy a seat inside or out by the fire on the bar's private patio.
Unwind at Beyond Spa
As the day winds down and the temperature drops, unwinding at the spa really hits the spot. From Fahrenheit, it's a quick drive to Beyond Spa, which is surprisingly within budget. The local professionals at Beyond know just how to handle Utah's winter, with treatments that alleviate dry skin, use warm spices to combat the cold, and feature peppermint essential oils to go with the festive season.
Written by Jesse Weber for RootsRated Media in partnership with Utah Office of Tourism.