8 June 2020
How to Watch and Volunteer at the Utah Championship
by Discover Davis
The COVID-19 outbreak has understandably caused several event cancelations, but lucky for Davis County, Utah's only PGA Event, the Utah Championship, is still being held this summer! The Utah Championship presented by Zions Bank will be held at Oakridge Country Club for the fourth year in a row, from June 22-28. While this event is closed to spectators, players from all over the United States still will gather together to celebrate the sport of golf and participate in one of the first Korn Ferry Tour tournaments of the year. We are very proud to have this professional sporting event once again in Davis County and invite you to watch the event live from the comfort of your home.
Learn more about the Utah Championship presented by Zions Bank.
All four tournament rounds will be streamed live from Oakridge County Club on the Golf Channel. Tune into the Golf Channel from June 25-28 to catch this exciting event.
2020 UTAH CHAMPIONSHIP BROADCAST SCHEDULE
***Subject to change
Thursday, June 25
4p – 6p MT live on Golf Channel

Friday, June 26
4p – 6p MT live on Golf Channel
Saturday, June 27
4p – 6p MT live on Golf Channel
Sunday, June 28
4p – 6p MT live on Golf Channel
Or follow along the Live Leaderboard or download the PGA TOUR Mobile App
Volunteer at This Year's Tournament
The Utah Championship team is looking for and accepting on-site volunteers for this year's tournament. Being a volunteer this year gives you exclusive access to the tournament and behind-the-scenes action that won't be caught on camera. If there was ever a time to be a Utah Championship volunteer, now is it! Sign up to be a volunteer here.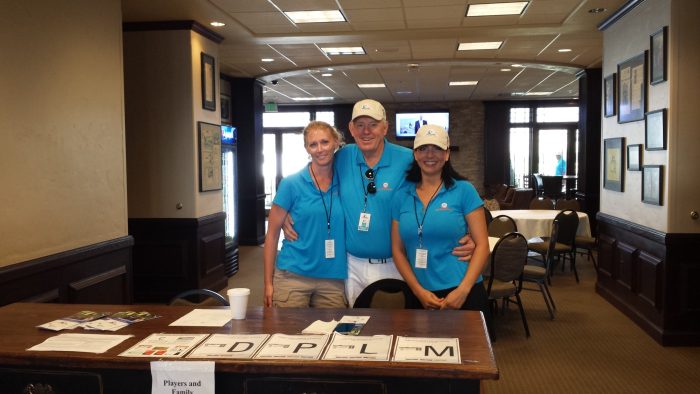 Not only will you be one of few members of the public allowed on-site, you'll also get awesome perks. One of the best perks of being a volunteer for this event is that you will be able to play at Oakridge Country Club later this year, even if you aren't a member! Volunteers who work two or more shifts will be able to play in the Volunteer Golf Outing at Oakridge Country Club at a later date. Volunteers will also receive an official tournament golf shirt, hat, volunteer meals, 2 weekly grounds tickets, and a volunteer appreciation party.
If you would like to volunteer but are at a higher risk for contracting COVID-19 (65 years or older, underlying health conditions, etc.) please proceed with caution and consult your healthcare professional.