16 June 2017
Five Great Geocaching Spots in Davis County
by Discover Davis
Want to explore Davis County in a fun, new way? Geocaching is the perfect activity for discovering the world around you. It mixes the whimsical nature of a treasure hunt with the modern technology of GPS tracking.
Davis County features five different geocache locations that allow you to experience some unique and interesting areas. Utah tourism professionals and avid geocachers partnered to select locations that showcase some of Utah's lesser-known, but scenic and significant places.
First, find your way to each location. Next, search for a geocache (container) hidden somewhere in the area. Inside the container, you'll find a logbook to sign before returning the geocache to its original location.
All you need to get going is:
---
Now that you're ready to start your adventure, here are the five geocaching spots you'll want to visit in Davis County:
Fielding Garr Ranch
The historic Fielding Garr Ranch is located in Antelope Island State Park. The historic ranch, established by Fielding Garr, gives insight into 150 years of ranching life in Utah. Here, you can see what everyday life was like on a western ranch as you search for this area's geocache.
https://www.geocaching.com/geocache/GC689AR_utah-geotour-davis-fielding-garr-ranch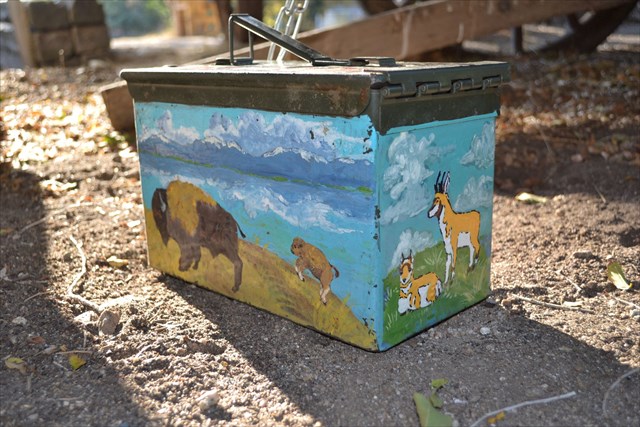 The Great Salt Lake Shorelands Preserve
Take a trek into the wetlands along the eastern shore of the Great Salt Lake. This area provides an important habitat for over 250 species of birds, with up to six million individual birds visiting, feeding and nesting annually. The mile-long boardwalk takes you to a stunning 30-foot observation tower.
https://www.geocaching.com/geocache/GC68HX2_utah-geotour-davis-great-salt-lake-shorelands
Mueller Park

Located just five miles from Bountiful, Utah, Mueller Park Group Picnic Area is a great place to explore local trails or relax in the shade after you've found your geocache. Here, you'll find other outdoor adventurers hiking, biking and enjoying all that nature has to offer along the banks of Mill Creek.
https://www.geocaching.com/geocache/GC698M8_utah-geotour-davis-mueller-park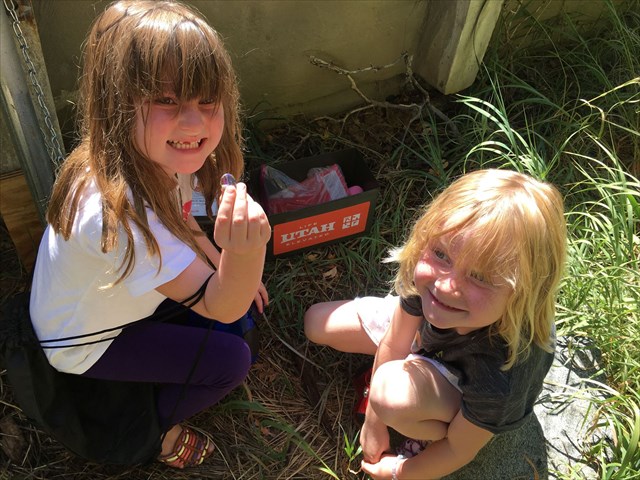 Beautiful Urban Trails
You'll find this geocache in Ezra T. Clark Park, named after one of Utah's most notable pioneers. One thing to note as you find this container—in order to open the box, you need to solve a puzzle: Ezra T. Clark died October 1_, ____. A quick Google search should provide your answer.
https://www.geocaching.com/geocache/GC63QZV_utah-geotour-davis-beautiful-urban-trails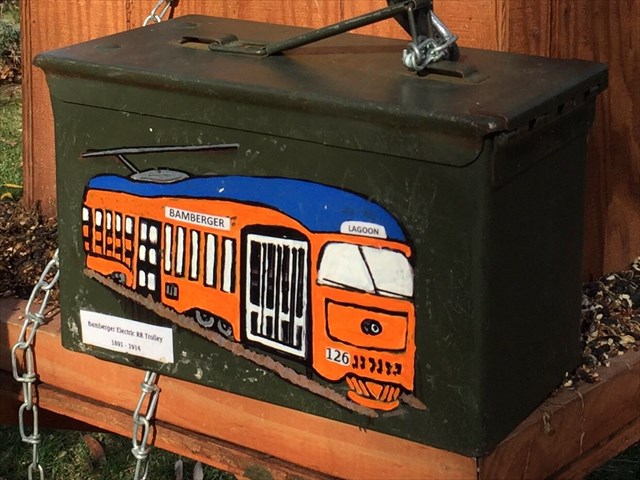 Bountiful Davis Art Center
While you're at this geocache location, you'll be able to enjoy quality art and performances at the Bountiful Davis Art Center. If you happen to stop by on the fourth Monday of the month, you can have fun creating your own art during one of their free Family Art Nights.
https://www.geocaching.com/geocache/GC67ZVY_utah-geotour-davis-i-spy-at-the-art-gallery
---
Finally, after you've found at least three of these five geocaches, you can claim an official Davis County patch. So, now that you're prepped with the essential info, it's time to get the adventure started and go #PlayInDavis.