31 August 2018
Fairytale Festival is Davis County's own Disneyland
by Discover Davis
"The Fairytale Festival is like Davis County's own little Disneyland. It has that much magical excitement and so many characters that give children pure joy!" – Shawn Beus, father of young girls & CenterPoint Legacy Theatre board member
Every September, CenterPoint Legacy Theatre transforms into an enchanted castle to celebrate the wonder of fairytales for their Fairytale Festival on September 14th and 15th, 2018.
They are inspired by Albert Einstein who once said, "If you want your child to be intelligent, read them fairytales. If you want them to be more intelligent, read them more fairytales."
CenterPoint uses this free festival to thank the community for their support. They also understand the value in promoting fairytale messages of bravery, wisdom, courage, love and family. 
Festival Activities
Admission to the festival is free with a variety of free and low-cost ticketed activities available.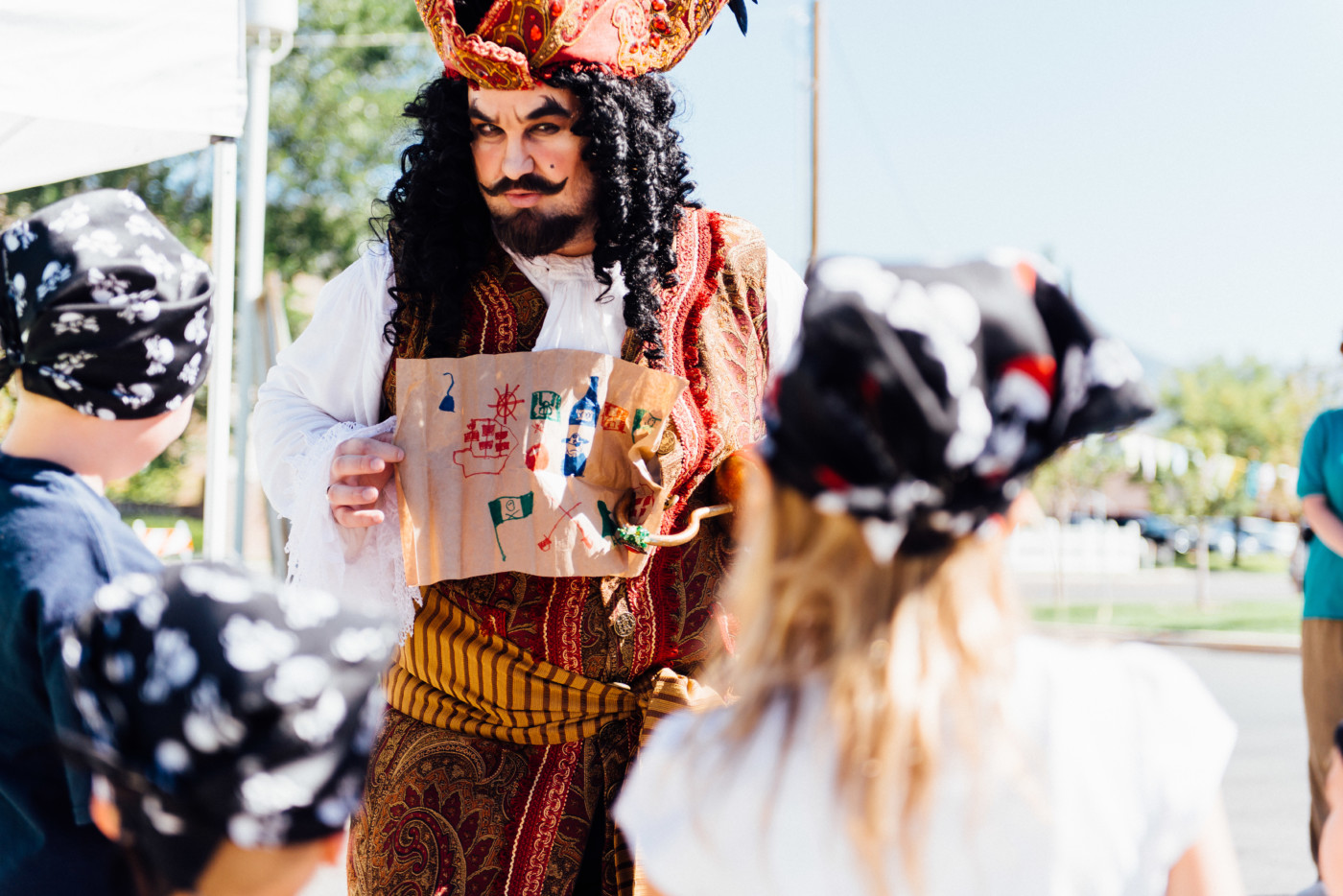 Great Storytelling Tent (FREE) – live performances by fairytale characters, with interactive storytelling

The Storybook Train – board a train for a ride with fairytale characters

Knight's Mountain Quest

Face Painting (FREE)
Slipper Fitting – princesses get to take home a slipper
Fairytale Carnival Games (FREE)

Neverland Adventure (FREE)

Pirate Minute-to-Win-it Games (FREE)
There will also be fairytale craft stations including Build-a-Castle, Wand Making and a Fairy House Craft.
To see your children shine on stage, go to the bottom floor of CenterPoint for Once Upon a Time Participlay. And make sure to take your Harry Potter fans to Wizarding School.
Give Back to Children in Need
Within the enchantment of these 2 days, you can find a Bibbidi Bobbidi Books Tent where you can bring a book to donate to a child in need. These books will be donated to children at local shelters as well as children in remote countries with limited access to books.
At the Wishing Well children can make a card to go with their donated book detailing why they love to read.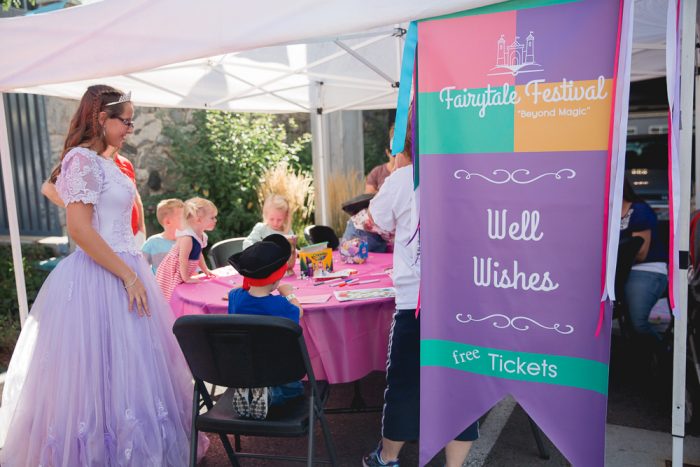 CenterPoint also gives back each year by sponsoring a dozen Make-A-Wish children at the Daddy-Daughter Ball, Princess Tea Parties, Wizarding 101 and Scalawag School.
Special Ticketed Activities
At the Princess Tea Party princesses will be treated to a "pinkalicious" tea party hosted by Mrs. Potts and attended by an array of favorite princesses. Multiple tea parties are offered on Friday and Saturday of the festival.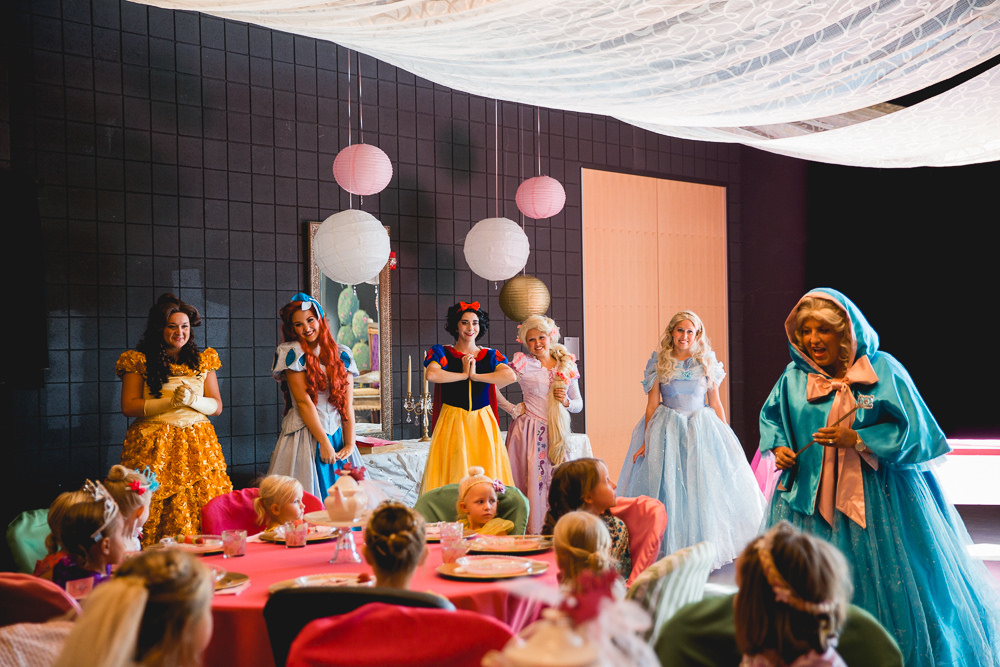 The nearly sold-out Daddy-Daughter Ever-After Royal Ball is a once-upon-a-dream evening. Dads may bring their princesses to dance, enjoy sweet treats, mingle with fairytale characters and make memories that will live on happily ever after. Because of popularity, there will be a royal ball Thursday, Friday and Saturday nights.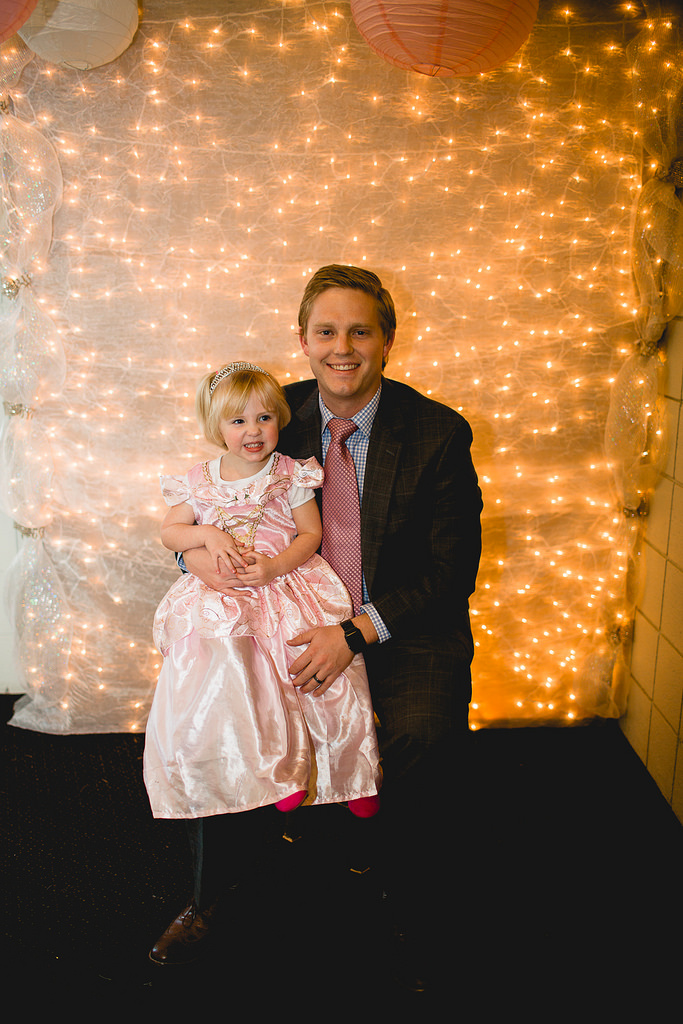 The Captain Hook Scalawag School is an adventure-filled 30 minutes where children can learn the art of piracy right down to mastering the perfect "arrrrgh". Captain Hook will be at the festival on Saturday only, for a few different school sessions.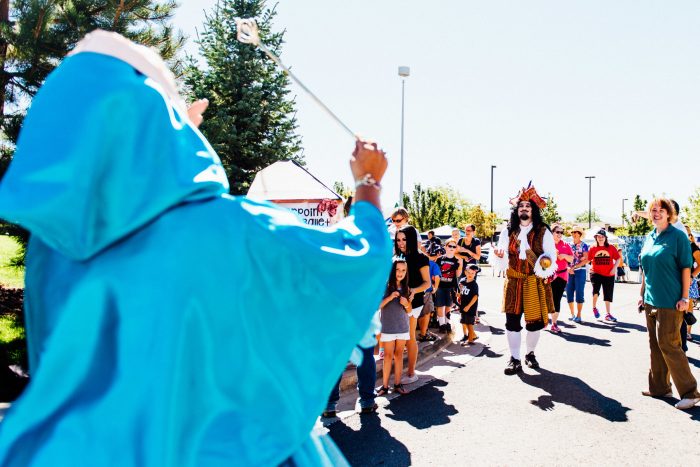 Wizarding 101 is an escape into the world of wizards and the care of magical creatures, offered on Friday and Saturday.
These special activities require pre-registration and fill up quickly. Reservations can be made by calling the CenterPoint Box Office at 801-298-1302 or online at CenterPointTheatre.org.
Reviews
As one father said at the 2017 Daddy-Daughter Ball, "I would travel a thousand miles to see the look I saw on my little girl's face tonight!"
And another father said,"The Fairytale Festival is like Davis County's own little Disneyland. It has that much magical excitement and so many characters that give children pure joy!"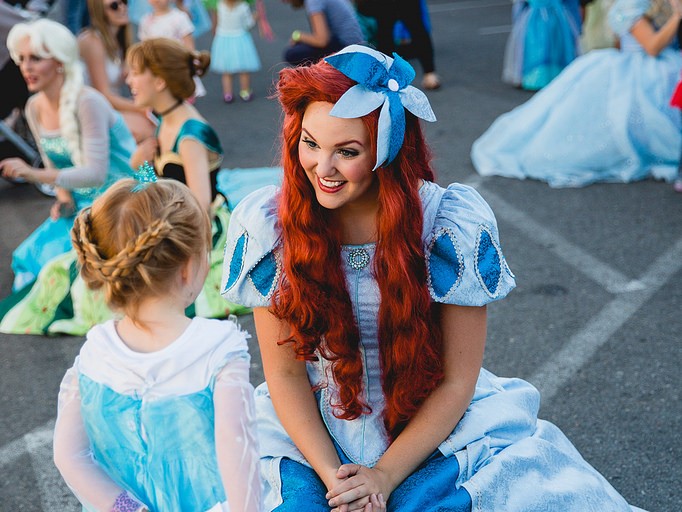 Luckily, you can find all the magic here in Davis County at CenterPoint Legacy Theatre (525 N. 400 W., Centerville, Utah), for the 6th Annual Fairytale Festival, September 14th – 15th, 2018.